Whether you're starting a multi-level marketing (MLM) company from scratch or mapping out strategic growth plans for an already established MLM, there are seven essential focus areas that drive to be successful. From business plans and compensation structure through MLM software platforms and marketing strategies, here's a comprehensive look at what you need to consider, prioritize, and accomplish along your road to success.
How do you define MLM success?
Worldwide, MLM companies are a $180 billion industry, with nearly 120 million people working as independent sales representatives. Today's MLMs sell a wide range of products and services, everything from cosmetics, home goods, and clothing through wellness products, financial services, and utilities. And while every MLM company is different, there are some common key performance indicators (KPIs) that will help you gauge if your company's direct selling is successful.
The first metric is related to the company's structure and ensures that sales practices meet regulatory compliance requirements. In the U.S., FTC regulations require MLM companies to pay compensation to sales representatives based primarily on retail sales, not wholesale purchases or downline recruiting. MLMs that adopt a multi-level business structure but rely on sales to newly recruited representatives rather than retail sales to end customers are known as pyramid schemes and fail to meet FTC guidelines.
The second KPI MLM companies share is, not surprisingly, a financial one related to revenues and profits. The basic revenue calculation – the sales price of a company's product or service multiplied by the amount sold – combined with expense management will determine profit margins. Monitoring revenue totals, with expenses (including taxes) subtracted out, tells you the amount of profit that is hitting the company's bottom line.
Related: Everything You Want to Know About MLMs and How They Make Money
People metrics are the third important success measure for MLM companies. MLMs succeed when their sales representatives succeed – and MLM organizations grow when they are able to expand their sales networks. As an industry, direct selling companies see high turnover rates among sales representatives. Half of MLM representativesdrop out within the first year. This makes rep recruiting and retention important KPIs when gauging success. In fact, when an MLM company can improve representative retention by just 10 percent, the company's revenue grows an estimated 49 percent over ten years.
With these MLM success metrics in mind, it's time to dive into the seven essential focus areas for building a successful MLM company.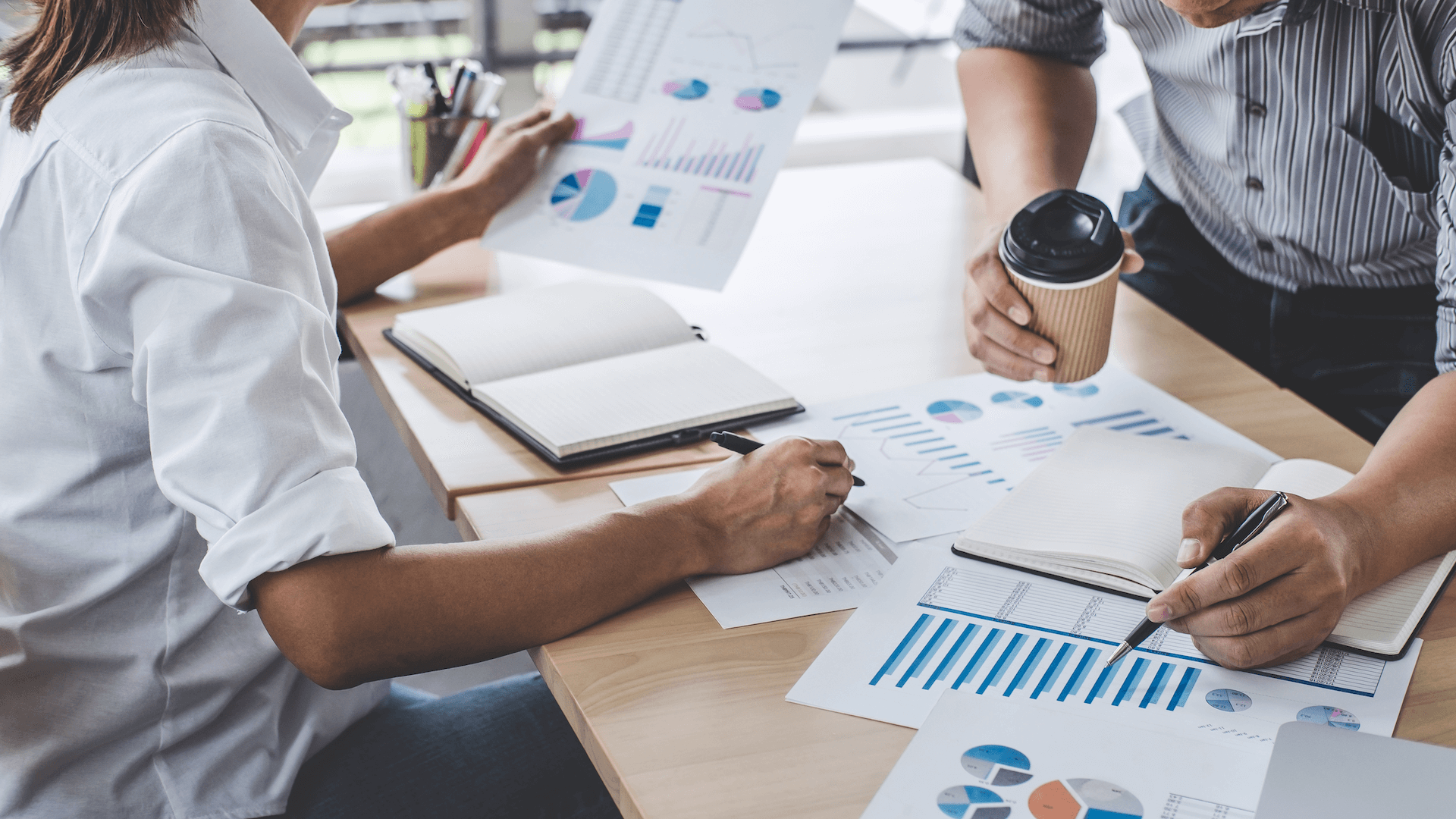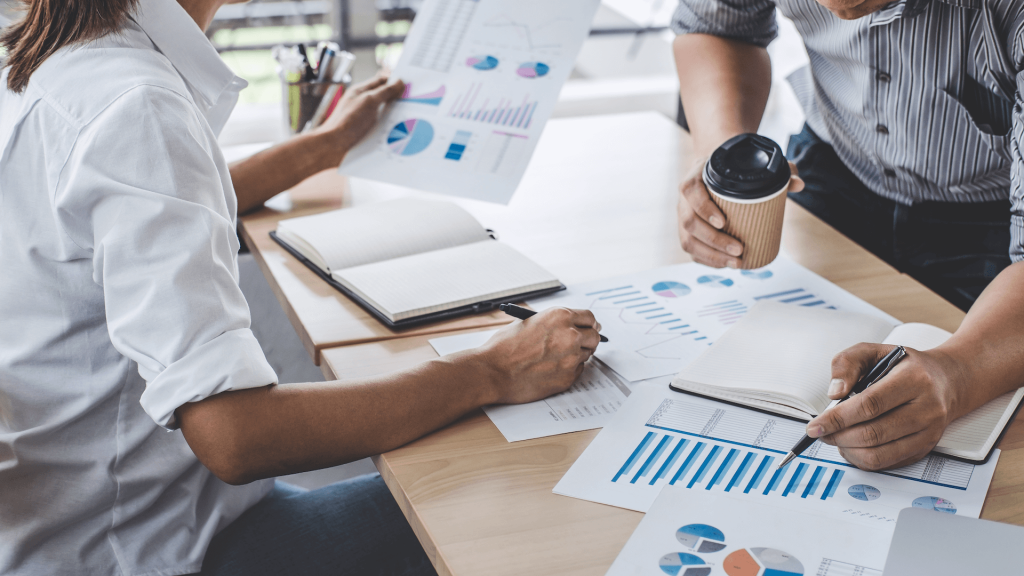 1. Develop (or refine) your products or services.
For most MLM founders, the company starts with a passion for a product or service and a desire to share it with the world. But believing in a product isn't enough. Invest time and resources to research and quantify the market opportunity whenever it's time to develop a new product or service.
For MLM companies, determining the potential market opportunity for a new product or service is two-fold. The product must appeal to customers, and it must also be something that inspires representatives to advocate for and sell. Start by identifying products and services that can be differentiated from other similar offerings. Potential product differentiators can include quality, performance, design, or features. (Of course, being first to market with a unique product is a differentiator! But expect competition to follow and think about how your product offering will stand out for the long-term.)
Never assume that the product you love will automatically translate into market appeal. It's important to research customer needs, interest levels, and willingness to purchase. This type of market research can be accomplished through a mix of formal research methods, such as surveys, focus groups, and product testing, and informal outreach like customer or sales representative interviews. Remember, you're not only gauging interest levels, but you also need to determine how much your customers are willing to pay.
Typically, in order to cover the costs of marketing and the multi-level compensation plan model, an MLM should aim to offer products and services priced at a five times margin over the cost of goods. It's critical to understand the value your potential target customers place on your product or solution and then to accurately estimate the number of potential customers. This is where you'll want to dive deep into defining and understanding your target customer segments (see focus area 5 below). When you have an idea of how many potential customers there are, estimate the market penetration percentage you can realistically expect to achieve in years one, two, and three. Then, continue to assess the market opportunity as it evolves through changing buyer needs, market forces, competitor actions, and your own organization's performance.
2. Make (or refresh) your business plan.
Most of the time, success doesn't just happen. It results from careful strategic planning and execution. Successful MLM companies need to have a detailed three- to five-year business plan that is constantly referenced and updated. A good business plan serves as a roadmap whether you're launching a new MLM business or growing an existing one.
Your written business plan should outline your vision for the company's future, its purpose, and goals. Then, it should lay out the objectives and actions you need to take to get there. An MLM business plan is a living document, always detailing a plan for at least the next three years and always evolving based on results and changing market conditions.
Much like the steps outlined for product development, your business plan involves research and number-crunching to determine the resources you'll need to achieve the sales and revenue goals you set. When creating or refreshing your company's business plan, include target revenue, customer, and sales objectives for at least the next three years. These objectives should be challenging without being unrealistic. For example, you'll need to know how many sales representatives you need to recruit – and how long it takes to onboard them – in order to achieve the sales objectives. Over time, as you have more results, you will be able to refine your projections and make them more precise.
No matter what, sales forecasting is always a mix of art and science. Whenever you can, base your projections on past results and a data-based analysis of the future. Don't stop at high-level totals. Break your sales objectives down by sales teams and representatives, factoring in levels of experience, local market conditions, and competitive forces. You should also incorporate insights about average transaction values for both new and repeat customers. By taking a detailed approach, you'll be able to see where the team is outperforming or under-performing and help to take the guesswork out of making process, product, or pricing decisions down the road.
Related: The Road to Better Sales Forecasting
As part of your business plan, always have a plan for rapid scaling in the case of higher than anticipated customer demand. You never want to miss an opportunity for exponential growth. Think through supplier, manufacturing, and logistical needs to determine what it would take to scale at 10, 100, or even 1,000 times the pace outlined in your initial plan. Knowing what you would need to do enables you to act decisively and quickly capitalize on opportunities – and provides peace of mind that you have a map to follow.
3. Determine (or revisit) your compensation plan structure.
An MLM company's compensation plan is a critical component in reaching both short- and long-term goals. While it's not something you want to change frequently, it is important to monitor and manage the plan over time to ensure it continues to effectively deliver on its three primary purposes: to recognize, reward, and incent desired sales representative actions and behaviors.
MLM compensation plans must balance the company's pricing structure for its products and services along with the behaviors the company needs from its sales representatives. In fact, determining the right compensation plan to fit your company's unique needs is one of the most important decisions MLM company leaders make. Effective compensation plans incentivize and reward the sales representatives your company will depend on to grow. But, if your compensation plan pays too little or is difficult to explain, it will have a direct impact on recruiting, retention, sales volume, and your overall bottom line.
The compensation plan defines how your organization's sales representatives will earn income through a combination of commissions on their direct sales, overrides on a percentage of their downline's sales, or bonuses as they achieve levels and ranks. MLM compensation plans are based on the company's multi-level structure, which is called the genealogy. As representatives join your company, they connect into the organization based on the representative who sponsored them. The new representative's sponsoring rep is called an "upline" because the relationship appears above them in the organizational hierarchy. Then, as the new representative builds her business, she will also recruit representatives, creating a new "downline." The inter-connected structure resembles a family's genealogical record and provides the map for determining how and when representatives are eligible for compensation for particular sales based on where they sit within an upline or downline.
Related: MLM Genealogy Trees – and How They Grow
Based on the underlying genealogy, the company's compensation plan defines who will be compensated and how much they will earn. There are five basic types of MLM genealogy behind the majority of MLM compensation plans. The basic difference between these payout structures is how they define the number of representatives included in the genealogy's "width" and "depth."
Binary: A binary structure is focused on two downlines, which means the plan has a fixed width of two representatives, while its depth is unlimited. In other words, a representative enrolls two people, known as a two-leg downline. Each representative then enrolls two people, with the structure continuing in two-person tiers. The compensation is based on the sales volume generated in each of the legs, with representatives typically earning the majority of their compensation based on the lower-earning leg of their downline, which is called the "pay leg." A binary structure is intended to encourage teamwork between the downline legs in order for representatives to optimize their earning opportunities.
Matrix: Matrix plans have fixed widths and fixed depths, which provide MLM companies with more control over compensation payout volumes. For example, if a company adopts a 3×9 matrix plan, each level is made up of three representatives, up to a maximum depth of nine levels. By limiting the number of people in a downline, matrix plans are designed to encourage representatives to strategize on the placement of the reps they sponsor as a way to maximize both payout amounts and downline growth. The company determines the structure based on its strategic goals and the market opportunity for the products and services it sells. A matrix structure can be any width and depth, such as "4 x 7" or "3 x 9." In a 3 x 9 matrix, the sponsoring representative's first level – also known as their frontline – is three representatives wide. From there, each level below multiplies out in threes, up to a maximum depth of nine levels.
Unilevel: Unilevel structures are simple. The width is unlimited, meaning representatives can sponsor as many people as they want. When determining payouts, unilevel plans limit the downline's depth. For example, a unilevel plan may pay a 5 percent commission per level to a depth of five levels. Unilevel compensation plans typically reward sales representatives based on how many levels they have beneath their frontline, with representatives achieving ranks within the organization based on recruiting and sales volume. As a result, unilevel structures are an appealing option for MLM companies with large numbers of part-time sales representatives.
Stairstep breakaway: Used by early MLM companies, breakaway plans enable representatives who achieve defined personal and group volumes to "break away" and start their own lines. Along with being more difficult to explain to new representatives, the breakaway structure can cause representatives to be primarily self-focused as they work toward the breakaway goal. After that, it may be hard for them to shift gears to focus on their downline's success as the way to continue to achieve higher ranks and rewards within the organization.
Hybrid: Today, most MLM compensation plans take a hybrid approach, paying compensation based on both a placement genealogy and a sponsorship genealogy to better align with their strategies and growth goals. For example, a company may opt for a hybrid combination of binary and unilevel plans, with payouts for initial sales volumes based on a binary structure and payouts for ongoing sales volume based on a unilevel structure.
In addition to basic commission structures, MLM compensation plans also include additional earnings opportunities for bonuses and rank promotions. These types of programs provide MLM companies with additional options to incent and reward specific sales behaviors, such as recruiting representatives, selling certain products, or increasing retail sales. Ranks or bonuses can also be designed to reward representatives who actively support their downlines while remaining active in their own business.
Of course, compliance is a critical consideration when building or refreshing MLM compensation plans. According to FTC regulations, MLM compensation must focus on retail sales to customers who are not part of the company's genealogy structure. Both compensation and bonus plans must reward reps for retail sales, with bonuses and ranks designed to build a healthy retail customer base. Consulting with an attorney who specializes in the MLM industry is a best practice to ensure your company's compensation plans don't raise any regulatory red flags. An MLM attorney can also provide valuable guidance on product regulations, product label requirements, and international expansion.
Related: MLM Compensation: How to Build the Best Plan for Your Business
4. Choose (or evaluate) your MLM software.
The next crucial area of focus is your company's MLM software, which should function as the backbone of your technology platform. Not only does the right choice of software enable your company to grow and scale through vital business-building tools and capabilities for your sales team, but it also streamlines your back-office functions, increases the accuracy of commission and incentive payouts through automation, and helps you address compliance requirements.
In other words, your MLM software impacts every part of your business – back-office, representative experience, and customer experience. Choosing – or evaluating your current software – is critical to ensure that field sales representatives have access to vital sales tools like replicated websites, e-commerce sales capabilities, live and social selling options, customer profile management, and a mobile app. Via a representative portal, your MLM software also streamlines business management for the sales team with online ordering, sales, customer and genealogy reports, and commission statements.
For the corporate back office, focus on MLM software functionality that automates and integrates your business, including field and customer management, lead management, inventory management, shipping fulfillment, payment processing, and commission calculations and payouts. You'll also want it to have robust reporting capabilities, so you're able to easily access and analyze the data you need to make strategy decisions.
Look for an MLM software provider that has extensive direct selling software expertise and industry experience. Your goal is to establish a partnership with an MLM software provider that meets your company's current needs and is able to adapt and expand functionality as you need it. Regular software enhancements are a must to ensure you can keep up with market expectations and optimize what technology can do for your business. Choose an MLM software provider with a proven track record of innovation and a regular cadence for enhancements provided at no additional cost.
Ongoing, accessible user support is another important consideration. The best MLM software providers will offer access to dedicated, live support specialists who understand the MLM industry and your company. Be wary of providers who offer an executive or sales rep as your support contact. That's a red flag that often results in slow and incorrect responses. You and your team should be able to reach out to talk with dedicated support specialists whenever you need to, via phone or live online chat.
Related: What Type of MLM Software Support Should You Expect?
Like any major business investment, cost is always an important consideration. When it comes to determining what you should pay for MLM software, look for pricing that's based on the features you need right now, with a significant amount of functionality that can be "turned on" down the road as your company needs it. This way, you're not paying for capabilities you're not using, but you can be confident that the provider will be able to deliver advanced features as your company grows.
Expect to pay money upfront. If an MLM software provider offers to "take a risk" and cover the upfront costs, you should think twice. They will likely need to make up the cost somewhere else, such as fewer upgrades, hidden extra costs, or reduced user support. For high-quality MLM software that fits your business, expect to pay between $20,000 and $35,000 in upfront costs.
You should also seek to pay flat rate hosting fees, without additional hosting fees per order or per sales representative. This type of fixed monthly hosting fee means you're able to establish a budget without running into surprise software expenses. Flat-rate monthly hosting fees should usually fall in the $3,000 to $4,000 range – and include ongoing support, service, and regular upgrades.
Related: How to Find the Right MLM Software at the Right Price
5. Map out your marketing.
Marketing is essential to MLM success – and it starts with a deep understanding of your target markets. With your business plan as a starting point, create detailed profiles of your ideal customers and representatives – the more details, the better. Tap into external research, like focus groups and rep and customer interviews, as well as data available through your MLM software platform. You're looking to create profiles that include both demographic and psychographic attributes.
Demographics, such as age, gender, ethnicity, marital status, education levels, and income, define who your target audiences are.
Psychographics, like attitudes, interests, values, hobbies, and spending habits, complement the demographics to help explain why your target becomes a customer or representative.
With your target audiences in mind, define – or refine — your brand. A strong MLM brand can be an extremely valuable asset for your company, helping to propel awareness, sales, and customer loyalty while establishing credibility among potential sales representatives.
An MLM brand is more than a logo. Think of your brand as your company's personality as your target audiences perceive it. Every experience and interaction impact their perceptions and add – or detract – from your brand's value. That means consistency in messaging, tone, and visuals is key. From in-person events and online interactions, through website, product, and service experiences, it all adds up. The cumulative impact of positive experiences will build increased recognition, purchase preferences, and long-term loyalty. When companies consistently present their brand, they achieve 33 percent higher revenues, on average.
Related: 6 Essential Steps to Building a Strong MLM Brand
Today, web experience is one of the most important elements of an MLM company's marketing and brand strategy. Your website is often the first experience that customers and sales representatives have with your brand. That makes the design, capabilities, and user experience essential focus areas.
Your MLM software will be at the center of your web strategy, enabling you to create and deliver online experiences that support your brand and are tailored for the audience. The first step is building or refreshing your corporate website, considering branding, look and feel, content, and functionality. Once you have your corporate site, your MLM software platform should make it easy to create replicated websites for each MLM sales representative.
A replicated site is built around the brand guidelines you set but provides a unique URL and the flexibility for representatives to customize what's featured on their site. This way, each representative is able to have their own personalized website to help them build their business, but it's also connected to your back end MLM software capabilities like payment processing, shipping fulfillment, inventory management, and reporting. In addition, replicated websites ensure brand consistency by providing formatting, product descriptions, and images for the sales representatives to use.
Pay special attention to the e-commerce capabilities available through your MLM software platform. Today, 70 percent of Americans are shopping online, and they have high expectations. Make sure your MLM software is keeping you ahead of the curve with capabilities like shop-by-category functionality, personalized product recommendations, the ability to carry your branding through to the customer's shopping cart, and the option to tag products to highlight best sellers, new items, discounts, and pre-orders as customers shop.
In addition, along with customer-facing replicated websites, your MLM software should also provide robust rep portal capabilities, including business-building tools for sales representatives. For example, through your representative portal, sales reps should be able to access customer profile data and genealogy views, manage their inventory, view commission statements, and run reports in real-time.
6. Be strategic about recruiting.
The secret to MLM success isn't just about selling your products and services. Recruiting and retaining successful MLM sales representatives is equally important. As you build and refresh your company's strategies, recruiting and retention should be considerations in nearly every decision you make.
Your sales representatives and potential sales representatives are key customer segments. Do your homework to understand both the demographics and the psychographics – or what makes them tick – so you're able to create a profile of the ideal representative for your company. Then, turn that knowledge into powerful recruiting and retention strategies.
Build in tools and support to help representatives tell your organization's story and articulate the opportunity of becoming a sales representative. For example, feature click-able access to the details about who you're looking for, what the role is, and the potential for success on your corporate and replicated representative websites. Make it easy for interested customers to take action by enrolling online, including promoting the opportunity as people shop by offering promotional incentives when they enroll.
But don't stop there. Take a strategic approach to your representative onboarding experience, which lays the groundwork for sales success. Research shows that organizations that deliver standardized onboarding programs achieve 62 percent greater productivity and 50 percent higher retention rates. Integrated, ongoing training pays off, too. When companies offer comprehensive training, reps earn more, the company achieves higher profit margins, and retention rates increase. Seven in ten people who work for organizations that provide training to enhance sales and marketing skills say it influences their decision to stay. Notably, this number jumps to nine in ten for those in the Millennial generation.
7. Get growing.
Growth is a focus of MLM companies, no matter how long they've been in business. In today's fast-paced, quickly changing marketplace, companies have to be prepared to adapt and pivot in order to achieve growth goals. As a result, the ability to access and analyze data is imperative. Your MLM software should bring all of your data – customer, sales, representative, inventory, and more – together. Set up automated reports to keep your finger on the pulse of your business.
At some point, you will likely want to evaluate opportunities to expand your business into international markets as a way to grow. On the surface, with the MLM sales model providing a cost-efficient way for introducing a company and its products into a new market, expanding internationally may seem like a no-brainer. However, each market is unique, and the cultural, language, and currency differences must be carefully assessed. You'll also want to understand the different regulatory requirements and the available technology infrastructure. To help you evaluate international opportunities, tap into the expertise of your MLM software provider, and seek the advice of an experienced MLM attorney.
Related: Should MLM Companies Do Business Internationally?
One of the most powerful growth strategies for any MLM is the ability to drive repeat purchases. The MLM sales model creates strong, personalized relationships between sales representatives and their community of customers. Make sure you're making the most of these relationships by creating memorable customer experiences that strengthen loyalty. There's a tangible benefit for your bottom line. Loyal customers are five times more likely to make repeat purchases and nine times more willing to try new products. And when you're able to increase customer retention by just 5 percent, your company can expect to boost revenues by 25 to 95 percent.
The road to MLM success almost always comes with unexpected turns and obstacles. ByDesign can help you along your company's journey. With 20 years of experience in the MLM industry and lessons learned while serving more than 1,000 clients over the years, our MLM software solutions can help you optimize your operations and focus on growth. Learn more at ByDesign.com or contact us to schedule a consultation today.
Contact Us

Additional Articles about Achieving MLM Success: