Turnkey Solution to Grow a Worldwide Business
Global Expansion | The Freedom Open Platform can handle all markets in parallel while fulfilling your expansion plans. From unlimited countries, currencies, and languages and the ability to restrict inventory by market to the unique features needed to facilitate your compliance with multiple governmental organizations — Freedom is your complete solution.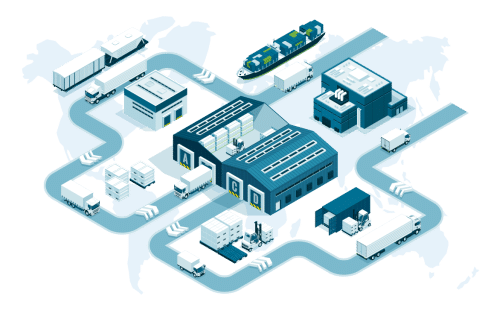 Expand to Unlimited Countries with a Single Instance of Freedom
Whether you are an established company on the global stage or planning to become one, Freedom has everything you need to expand into new markets quickly.
Unlimited languages and currencies are built into the Freedom Platform. Leverage the currency conversion feature to simplify selling across multiple countries. 
Accelerate your global growth by enabling representatives to sponsor representatives internationally. 
Freedom Software includes country-specific fields for governmental regulatory compliance, including Value Added Tax (VAT), withholdings, and customizable pack slips. 
Country-Specific Terms & Conditions (T&C)
Terms are crucial for protecting you from potential liabilities. Ensure your representatives in each market know what is expected of them when representing your brand. 
Configurable Content and Menus by Country
Each country has its own cultural nuances and customs. Customize the user experience in each country by creating and displaying content and menu items that are culturally relevant to that market. 
Country-Specific Products, Pricing & Shipping
Customize your product offerings to match the preferences in each country. Easily configure variations in products, pricing, promotions, and shipping options for each region.
Commission Values and Payout Methods
The cost of running your business may vary significantly from one country to another. Configure your commission values by market to ensure they align with your financial plan. Payout methods can also be tailored to match the available options in each country.  
Enrollment Options by Country
The Freedom Software provides the ability to create unique, relevant, and competitive enrollment options for each market.  
Rapid International Expansion
Learn How ByDesign Supported This Global Giant's Growth Into More Than 60 Countries.
International Direct Selling Expertise
Global Expansion | Deployments across 140+ markets
Benefit from Our Experience
For more than 20 years, our team has worked with companies to simplify and support their international business. The Freedom Software continually evolves with new features and enhancements to support the new and emerging requirements of direct sellers worldwide. Our out-of-the-box solution includes a suite of features designed to support your global expansion with ease.
Share your products and business opportunity in any language, across all cultures. Customize and manage multi-lingual replicated websites, Representative Portal, Corporate Back Office, and your Ecommerce store using the Freedom translation tool. 
Global Services Organization
Enter international and emerging markets quickly and efficiently with cost-effective solutions that enable your company to get up and running quickly in a single country or worldwide. With offices in Florida and Singapore, our global services team has you covered. Our global launch support team includes an Implementation Specialist, Compensation Plan Specialist (80 hours for setup included), Trainer, Technical Architect, Design Director, and Sales Force Growth Specialist. 
What Our Clients Are Saying
There are several reasons why I would recommend ByDesign and the Freedom Platform. First, the Freedom Platform has been a solution that we've been able to grow with. That's important to us because we've grown so tremendously. Second, it's reliable. It's a solution we can trust to work so we can focus on the other aspects of our business. Third, the commitment of the ByDesign team to help us achieve our goals has been essential to our success.
There are many direct selling software companies in India and America, but only ByDesign provided the advanced technology level that we desired. We know ByDesign can take us forward into the future. They are very receptive and ready to accept all the changes we want to make. The team's openness and the Freedom platform's flexibility make it very easy to work with them. ByDesign's CEO worked closely with me and provided great insight into the best approach for leveraging APIs, managing e-commerce, using third-party vendors, and hosting a server in India to store enrollment documents per the direct selling guidelines. The solution we designed together works perfectly, and It has enabled our Advisors to be more productive and our business to flourish.
Schedule a Software Consultation Now
Learn how the Freedom mlm software can help take your business to the next level.