Wayroo
Wayroo is a sleek front-end system that seamlessly integrates with ByDesign's Freedom Platform to deliver innovative commerce and payment solutions — all designed to give your representatives more options to reach their buyers, expand their networks, and increase sales.
Wholesale Savings
When representatives use their Wayroo payment cards to re-order wholesale products, your credit card processing fees are dramatically reduced, adding savings directly to your bottom line. On average, for $1 million of wholesale orders, direct sales organizations can save up to $25,000. For larger organizations, the savings realized can be game-changing. When you add it all up, Wayroo saves you real money on wholesale orders.
Retail Receipt Visibility
With Wayroo, you gain a view of your entire organization's operation and flow, including retail receipt visibility from the warehouse through the end customer. That means you can be confident you're in compliance with FTC regulations, compensation structure rules, and sales tax laws.
End-to-End Reporting
Gain insights on the entire product purchasing cycle from the warehouse through to the end customer. View essential performance indicators on your business, including geographical sales, representatives' on-hand inventory levels, inventory turnover, best sellers, and details on retail customers.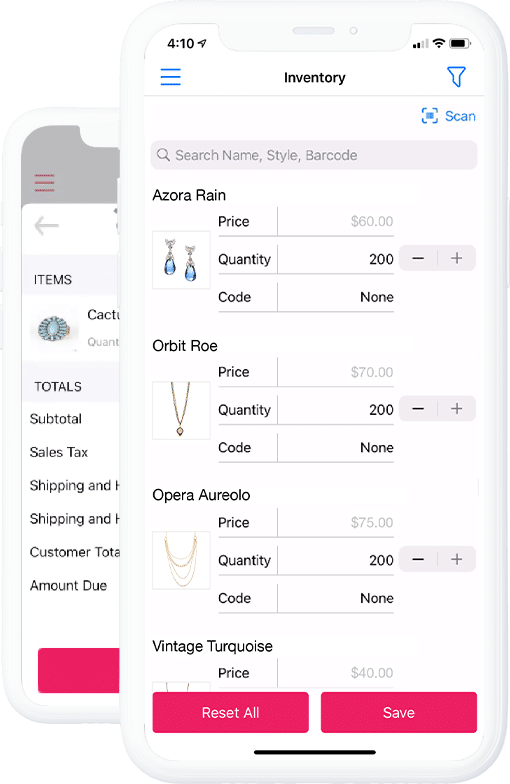 Drive Sales with Omnichannel Retailing
Empower your representatives with the tools to access your company's entire inventory and sell on-hand inventory so customers can walk out with their new favorites.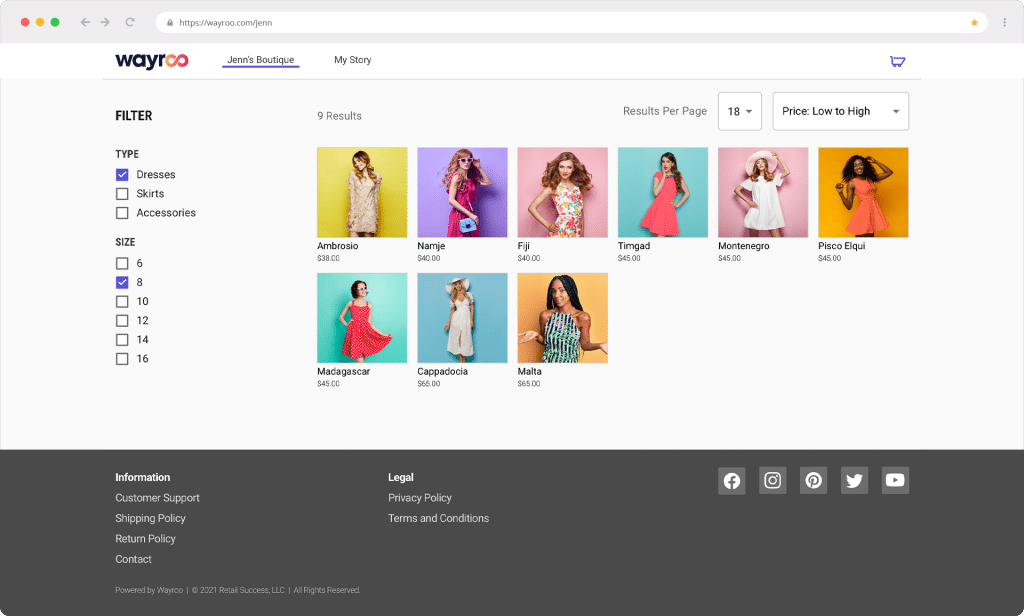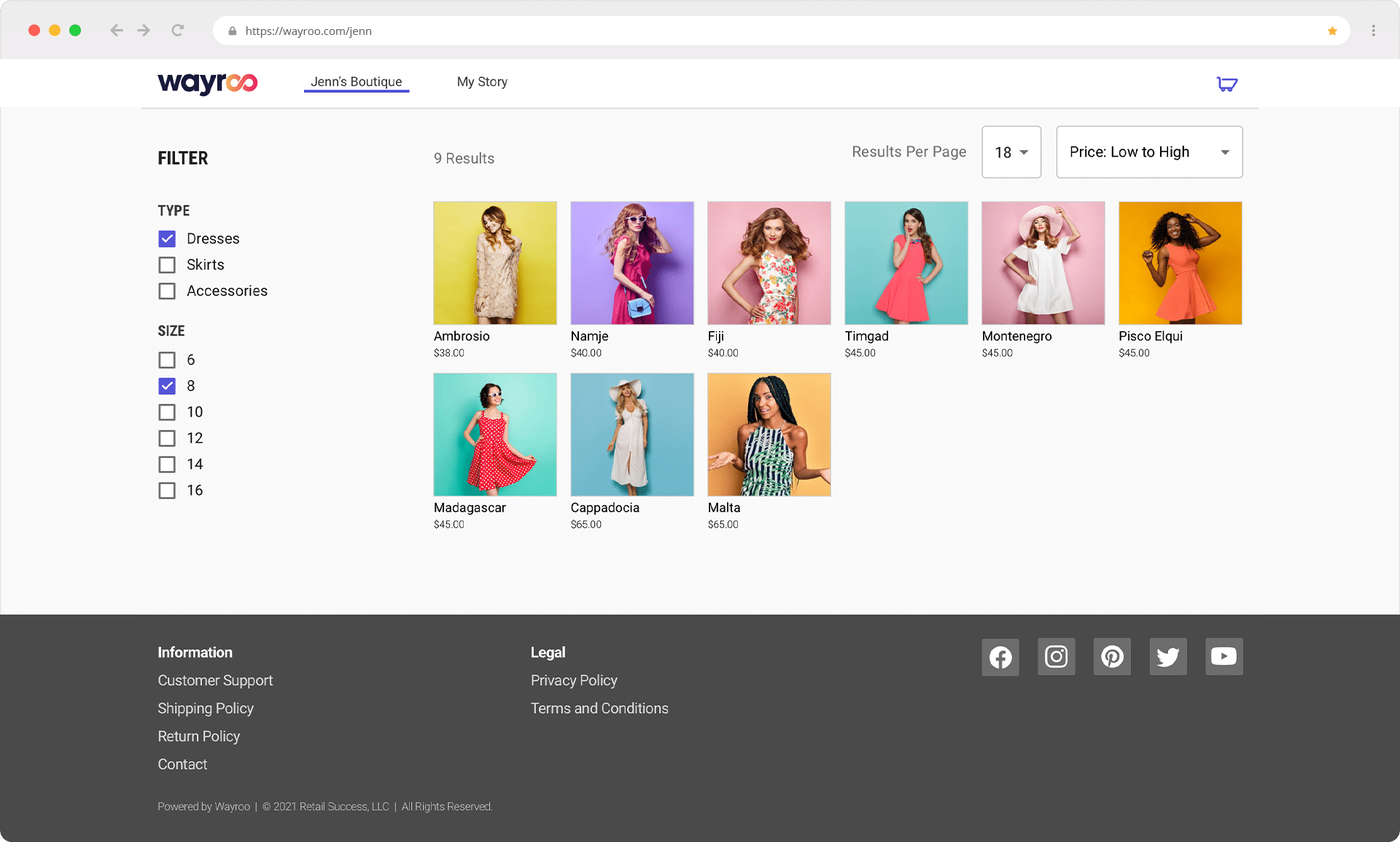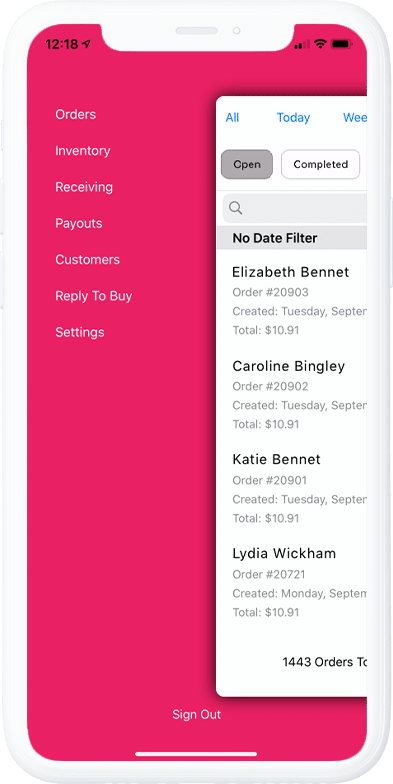 Wayroo Makes Your Representatives More Successful
Comment Selling on Social Platforms
Wayroo extends the Freedom Platform to support sales made from a representative's personal inventory. Wayroo's replicated sites give your representatives an easy-to-navigate interface so they can tailor their offering to fit their business and customers — including the flexibility for them to customize their collections, set prices, and offer discounts if corporate allows.
Across the replicated sites, you own the visual identity. Branding is controlled by corporate to ensure consistency across all eCommerce platforms. The fully responsive sites will automatically rescale to deliver an elegant user experience with a unified look and feel across all devices. Plus, it's all seamlessly connected to your Freedom back-end to enable sales tax calculation and representative compensation.
Ecommerce
Engaging customers is all about meeting them where they are – and making it memorable. Online shopping hasn't replaced relationship-driven or in-person sales experiences. Instead, today's shoppers are looking for an omnichannel experience — a multi-channel approach to buying and interacting with brands in a way that creates an integrated and cohesive customer experience no matter how or where a customer reaches out.
Wayroo enables your representatives to bring the power of Ecommerce into their Facebook Live events with buyers simply commenting to make a purchase. Keep your reps focused on selling by providing the automation and time-saving tools that will increase sales.
Mobile POS
Wayroo makes it easy for representatives to sell on-hand items, anywhere to anyone – in person or online. The mobile point-of-sale system allows representatives to use their smartphones to complete financial transactions on the go. Today, more than 100,000 sales representatives are growing their businesses with this personal point-of-sale system that enables full visibility into end-customer receipts and provides a simple method for compliance documentation.
Because Wayroo is fully integrated with your Freedom back-end system, a representative's inventory items are automatically synchronized to their Wayroo account, including corporate product images and descriptions. Inventory counts are seamlessly adjusted as sales happen, keeping available products up to date in real-time.
Schedule a Software Consultation Now
Quisque volutpat mattis eros. Nullam malesuada erat ut turpis. Suspendisse urna nibh, viverra non, semper
suscipit, posuere a, pede. Donec nec justo eget felis facilisis fermentum.