Go mobile. Go Wayroo.
Wayroo is a sleek mobile app that seamlessly integrates with ByDesign's Freedom Platform, so your reps can make sales through multiple channels, anywhere, anytime – all from one, easy-to-manage app.
At the same time, Wayroo tracks customer data and retail receipts to give you the information and insights you need for FTC and sales tax compliance.
Simplify Omnichannel Sales
Real-time inventory management: Wayroo extends the Freedom Platform to make on-hand inventory sales convenient for customers and easy for reps. Upon receiving a wholesale order, the rep selects the order, and the items are automatically updated into their Wayroo replicated website, along with the corporate product images and pricing. From there, Wayroo's connection with your Freedom software ensures inventory counts update as sales happen.
Ecommerce ease: Wayroo's replicated sites give your representatives an easy-to-navigate interface so they can tailor their offering to fit their business and customers. You define the brand parameters to deliver an elegant user experience that's consistent across sites and devices.
Mobile POS: With Wayroo, reps meet their customers where they are – online or in-person. After an order is created, reps can accept in-person payments or send an invoice to the customer. Plus, Wayroo uses the highest PCI standards and data encryption available to process payments securely.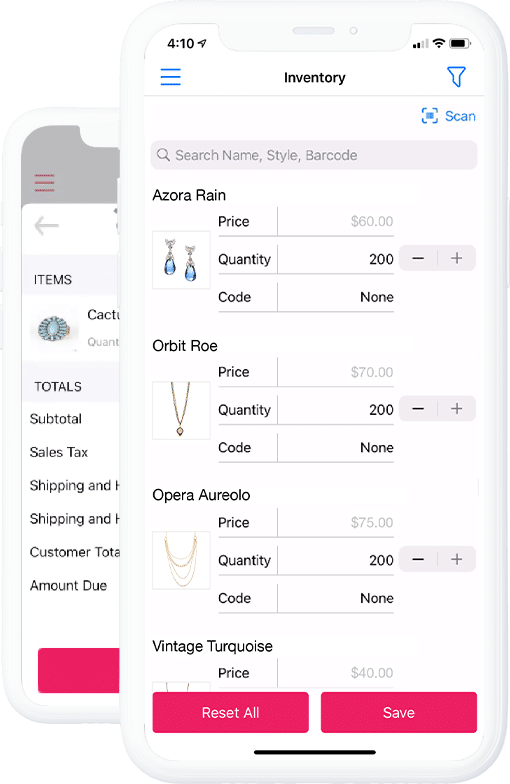 Drive Sales with Omnichannel Retailing
Empower your representatives with the tools to access your company's entire inventory and sell on-hand inventory so customers can walk out with their new favorites.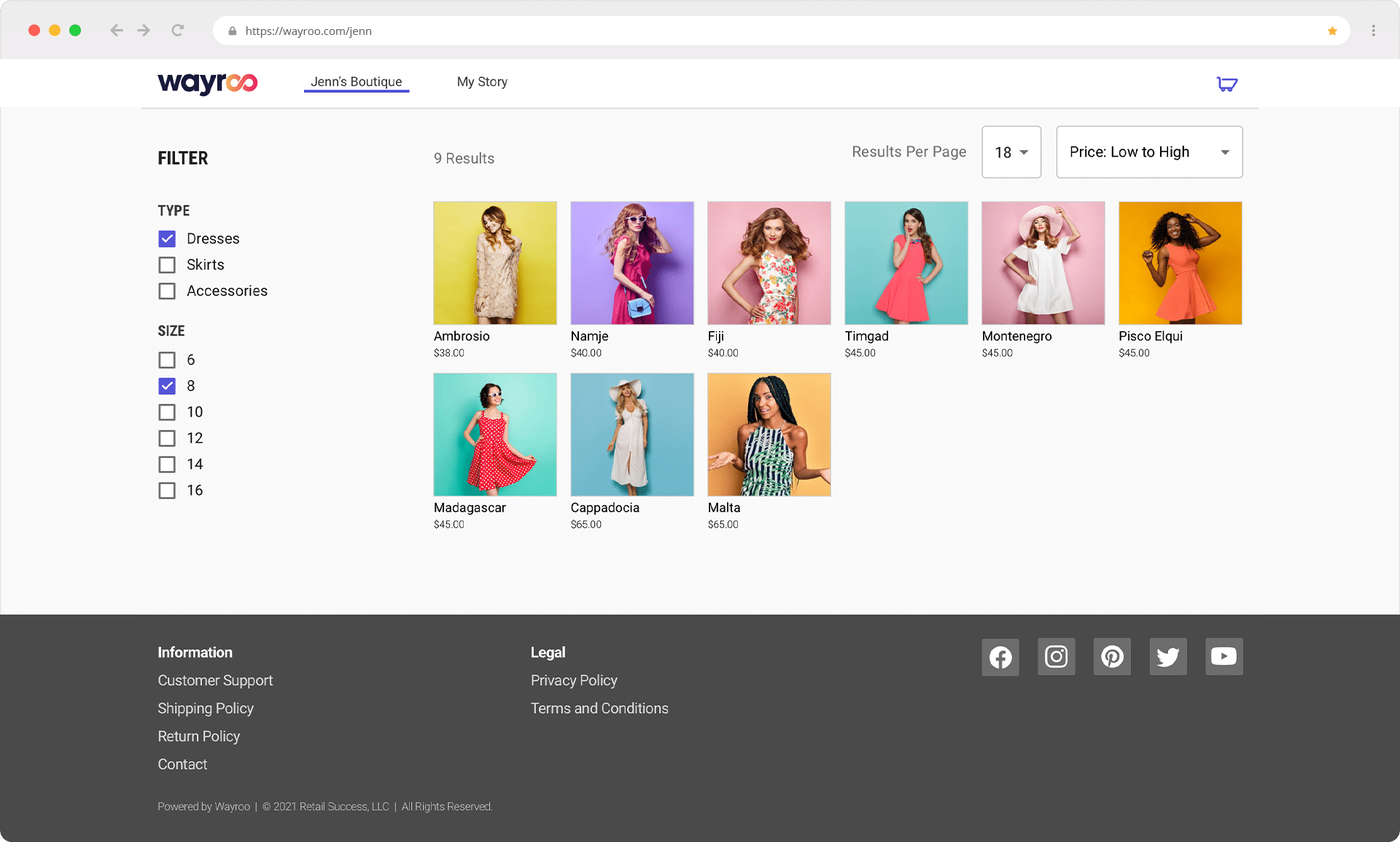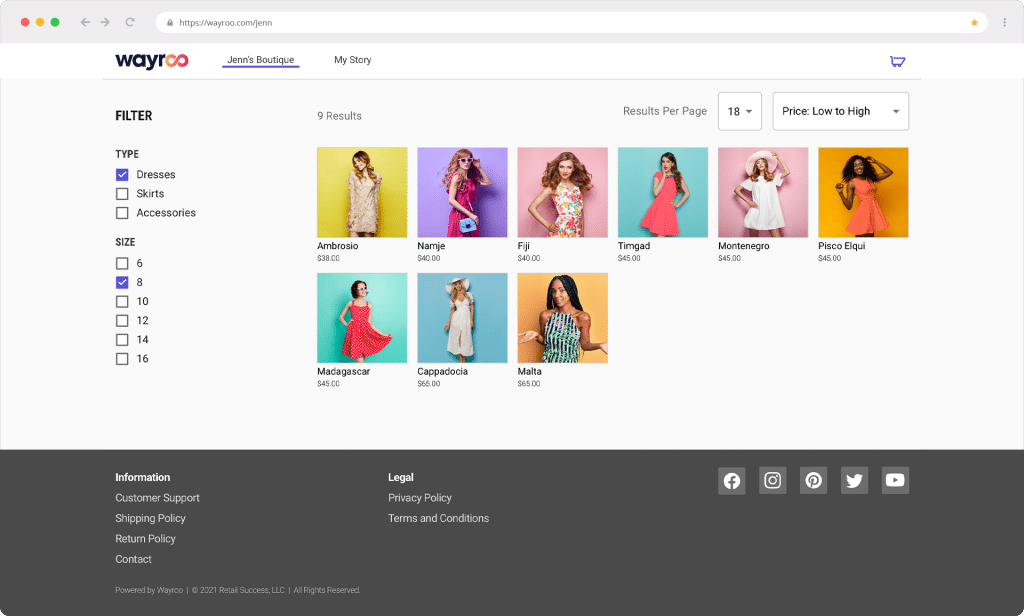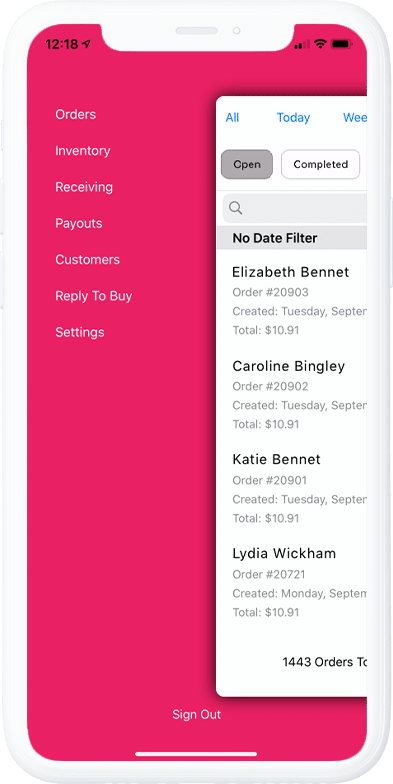 Streamline Processing and Payouts.
Payment processing: Collecting customer payments doesn't have to be a hassle. Wayroo's payment partners enable your sales reps to easily – and securely – accept credit and debit card payments anytime and anywhere.
Quicker payouts: When reps receive their commission payouts promptly, they're more motivated to keep selling. With Wayroo, once a customer's payment is cleared, the rep's earnings are available on their payout card in about two business days. (Transfers to bank accounts are also available with a small fee.) Accepted wherever Mastercard is accepted, the cards can also be customized with your branding for added awareness!
Wholesale savings: When reps use their payment account to buy additional wholesale inventory, you'll see real savings. Wayroo's nominal transaction fee is significantly less than credit card processing fees for wholesale purchases – and it's more convenient than ACH.
Gain Compliance Confidence
Sales tax compliance: Direct selling organizations are required to remit sales taxes in more than half of the 50 states.With automated, accurate sales tax calculations on retail sales – based on the customer's shipping address or the geo-location of in-person sales, Wayroo has you covered.
Cash/check sales tax owed report: Following IRS regulations on reporting and paying taxes on orders paid with cash or check is easy with Wayroo's monthly cash/check sales tax owed report.
Revenue and profit report: Make data-driven business decisions with confidence. All business through Wayroo is easily reportable, including breakdowns of expenses, revenues, and profits by month and year.
Schedule a Software Consultation Now
Learn more about how Wayroo integrates with the Freedom Platform to help simplify sales on the go and provide the compliance protection you need to keep your business on track.