Promotions Engine
A promotion is designed as a limited time offer that's used to increase awareness and sales of a product or service. Promotions are prizes or rewards that apply to an order during processing. A successful promotion will achieve a measurable boost in sales by lowering the risk to buy a product and incentivizing consumers to purchase now.
Configuration and Management Tools
Easily configure and manage your promotions without the need for a software developer or IT staff. Creating promotions is simple! Whether you are running promotions that are basic or very complex, the promotions engine makes it easy for you to create, configure, and launch promotions.
Promotions for Representatives and Customers
Promotions are crucial for motivating shoppers and representatives to complete a purchase. Increase your sales and attract more customers by creating discounts on select products, scheduling a specific promotion for a period of time, or offering customers a free gift when they purchase an item in a new catalog.
Customer Referral Program
Keep your buyers motivated with incentives to earn free products for referring their friends and family. The Customer Referral program is included in the Promotions Engine and enables you to easily define all the parameters around an award, such as the number of customers referred, the date range, and the product earned.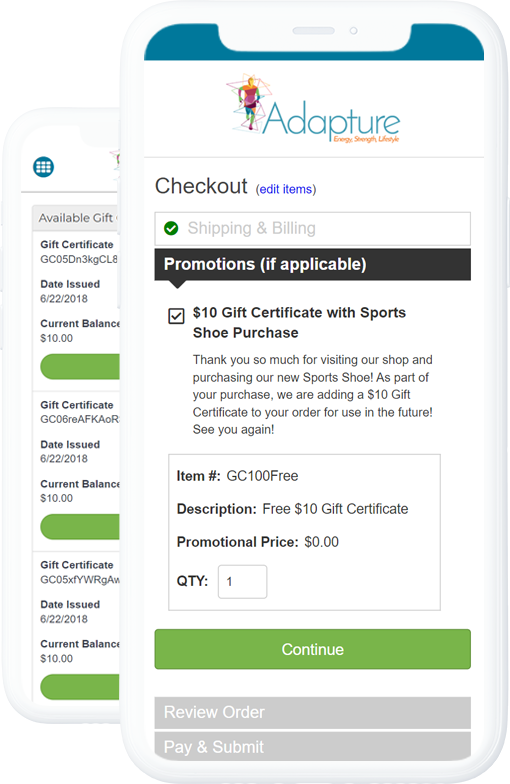 Inspire Your Reps and Customers
Promotions aren't just for special occasions and holidays! Boost your business and revenue year-round with retention-focused promotions.
Standard Promotion
Offering standard promotions and special offers to your potential customers drives sales, increases conversion rates, and encourages repeat purchases. The Promotions Engine supports a wide variety of promotion types and variables, so you can easily execute marketing campaigns from basic to complex.
Enrollment Promotion
Drive new representative sign-ups with product discounts, complimentary products, free shipping, or special offers during the enrollment process. Try offering 20% off product packages for a very limited time.
AutoShip Promotion
Get creative by rewarding representatives based on qualifying autoship orders. Try buy-three-get-one-free discounts or prizes for being on the same autoship for every X consecutive periods.
Stacking Promotion
This feature allows you to award multiple discounts to customers within a single order. Stacking would apply when you want to offer free shipping for orders more than $100 while also offering a 15% discount for preferred customers.
Host Award Order Promotion
Host Award Promotions are a specialized type of promotion available only in the party module. Empower your Hosts to redeem their own Rewards when leveraging our Promotions Engine to award Party Rewards.
Limitless Flexibility
Empower marketing and sales to drive innovative campaigns in response to shifts in market demand. Create unlimited types of promotions to increase sales and encourage repeat business.
9.4k+
Promotion Conditions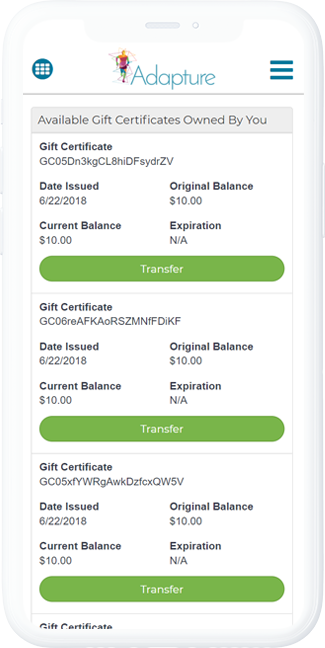 Gift Certificates
Gift Certificates can be awarded through Promotions, Bonus, or even through a Shopping Cart Purchase. Gift Certificates are an excellent way to attract and reward new business, entice the impulse buy, and incentivize loyalty.
Robust Gift Certificate Functionality
Gift certificates open doors to a deeper level of customer and representative engagement and additional marketing opportunities. You can define the categories, product groups, or items that can be purchased when a gift certificate is redeemed and the flexibility to determine pricing and volume awards.
Autoship Gift Certificates
Gift certificates are a great way of creating a spend-back option for your field. Award gift certificates to incentivize representatives based on specific criteria or conditions. Leverage gift certificates to automatically reward for AutoShip purchases, such as VIP Customer fees.
Schedule a Software Consultation Now
Learn how the Freedom software can help take your business to the next level.
Testimonials
See What Our Clients Are Saying
The Promotions Engine is extremely valuable to our business. It allows us to be incredibly imaginative and really creative with ideas that get our field motivated and their customers buying. If we can think it up, the Promotions Engine can do it. This system is so flexible that we can easily make it work exactly the way we want, without any customization needed.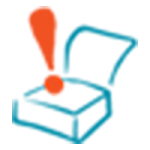 Clever Container
Clever Container
Our ability to quickly create unique promotions and offer gift certificates to our customers has made a significant difference. We are selling more products, which is fueling our growth.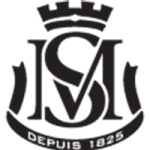 Marcus Spurway
Marcus Spurway