Jordan Essentials Case Study

Jordan Essentials eliminates, integrates, and automates with ByDesign and Ziplingo.
Jordan Essentials provides roughly 150 health and wellness products, and what sets them apart is what their products are—and are not—made of. They combine naturally based ingredients of beneficial minerals, potent essential oils and rich phytonutrients without any harmful chemicals, such as parabens, sulfates and aluminum, which are common ingredients of competing products.
Jordan Essentials had multiple systems that didn't communicate with one another, requiring exporting data from one system and importing it into another several times a week to accomplish routine tasks. That introduced a human error factor. Their texting solution lacked automation and customization and the solution they were using to send other message types suffered from low deliverability rates.
They needed major improvements in delivery rates, a more robust texting solution, and a single repository for their data to remove the risk of human error.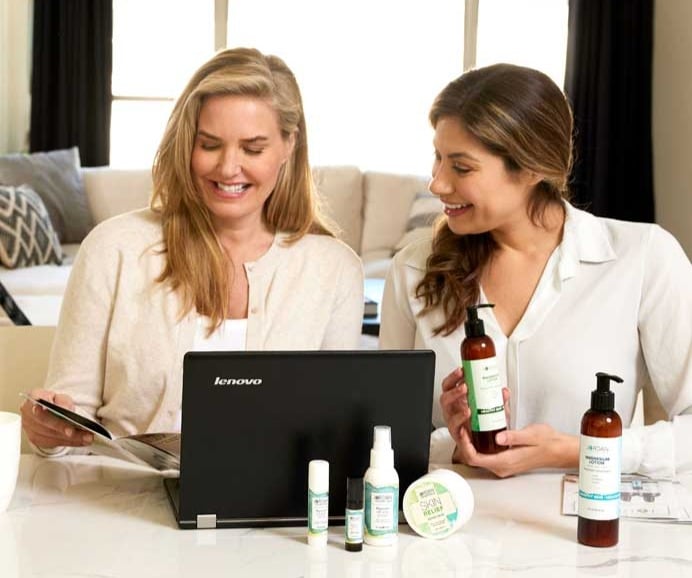 An industry colleague recommended Ziplingo as a great single solution to replace a couple of the systems they were using. After learning that Ziplingo was a ByDesign Preferred Partner, and that ByDesign and Ziplingo were already seamlessly integrated, their decision to leverage Ziplingo to replace their existing communication systems was obvious. Implementing Ziplingo would move all their communications under one umbrella, automatically keep their data synced between the two systems, and eliminate several weekly manual tasks. "Using multiple systems was confusing since everything wasn't in one place," said Marian Smith, director of sales and communications. "Ziplingo not only resolved that for us, but it also simplified many of our processes."
With Ziplingo, they would have access to more robust texting capabilities to truly tailor the customer experience and improved deliverability of critical messages. The built-in campaign analytics could also help them to understand how they could improve their marketing and communications efforts. "A lot of our decision was based on simplifying and having everything in a single repository so we could access all our data. The analytics was a key component of that," said Smith.
Ziplingo's communications tools are built specifically for the direct selling industry. Watch as Matt Marchbanks, CEO and Founder of Ziplingo, demonstrates the capabilities of the integration and learn why the tools are better with ByDesign!
"ByDesign's recommendation of Ziplingo as a trusted and solid communications company carried a lot of weight in our decision. Ziplingo's strong partnership with ByDesign is critical because it's such a supportive partnership; it's been invaluable."
For Jordan Essentials, it was important to build on the trusted relationship they had with ByDesign, their direct sales platform provider. "Being the preferred communications provider for ByDesign was a huge plus because not only was Ziplingo already integrated, but Ziplingo also has an active partnership with them. That clearly helps us as a smaller company," Smith said. "We don't have the IT staff some companies do, so that partnership helps us stay on top of things. I can count on Ziplingo to look at the web hooks and all the information that's shared between Ziplingo and ByDesign."
Jordan Essentials' implementation of Ziplingo resulted in significant wins for the entire company in several main areas: (1) weekly call attendance and immediate sales, (2) analytics, accountability and compliance, and (3) automation.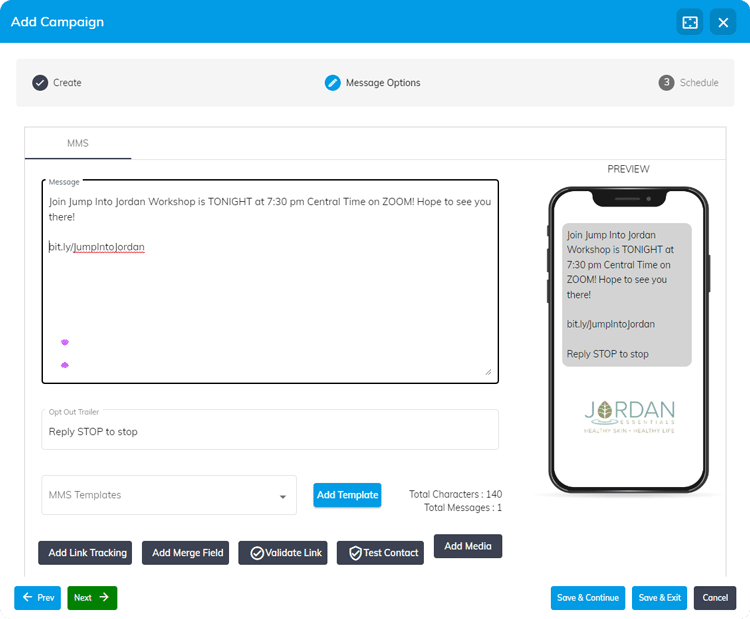 1.Increased Weekly Call Attendance & Sales
Jordan Essentials quickly experienced the power of Ziplingo's texting capabilities. "When we started texting reminders before our consultant calls, we immediately saw a huge jump in the number of attendees, and it's stayed there. That has an immediate impact on the success of those calls," Smith said.
That boost in call attendance also causes a boost in energy. They've seen that same jump in consultant motivation, and therefore, a related jump in sales. "After being on a call, their motivation changes to, 'I can do this! I didn't know we had that product. This is great!' " Smith said she can safely say they've seen a doubling of attendance on those calls, "and that's led to the increased sales we've seen."
Previously, when emailing incentive coupons to consultants, several reported not receiving them. "Now we text their incentive coupons and they get them almost instantly. We've had a dramatic drop in support tickets from consultants requesting their code; that's an immediate cost savings," Smith said. Texting the codes not only makes it more efficient, but since consultants get their codes almost instantly, they also place their orders often within minutes. "So it's a win-win for everyone," she said.
2. Analytics, Accountability, Compliance
Ziplingo provides a critical tool that helps not only with due diligence when it comes to adhering to DSA compliance regulations, but also with accountability by tracking all messages. Smith especially likes that part. When a consultant says they didn't receive an email, she checks the Sent logs to see when it was sent and delivered. "I can even tell if it was opened and if they clicked a link in it," said Smith. "We were getting a lot of calls requesting their codes, but now they know we have the log showing the day and time the message was sent and when they opened it and clicked a link. So Ziplingo helps us with due diligence, which is especially important with compliance issues," Smith said. "It's good protection for us because we can show when someone was made aware of an issue."
Jordan Essentials also evaluates the remarketing opportunities and ROI of emails using Click Maps that show what links are being clicked, as well as who is clicking them. "Now we know which messages are getting high open rates, how many clicks each link gets, and how it impacts our revenue. We're definitely seeing more sales so we know the emails are working. And with Click Maps, we can understand why it's working and improve future messages to convert more sales."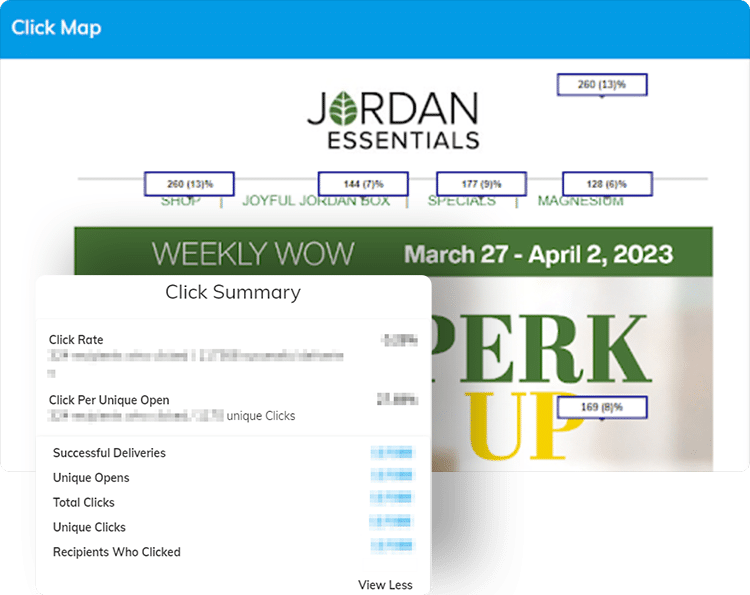 "Now we know which messages are getting high open rates, how many clicks each link gets, and how it impacts our revenue. We're definitely seeing more sales so we know the emails are working. And with Click Maps, we can understand why it's working and improve future messages to convert more sales."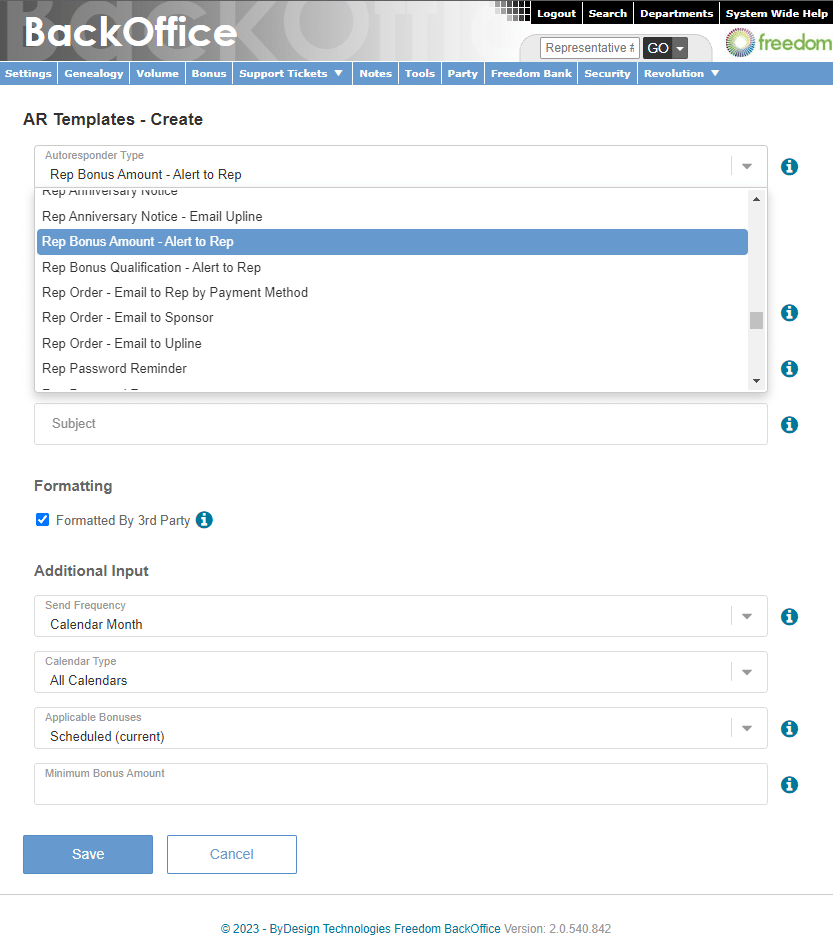 One benefit Smith personally enjoys is that Ziplingo directly connects to ByDesign's data and updates when changes are made in ByDesign. "I no longer have to get a current report of consultants and import it to send an email. With Ziplingo, that's eliminated because the data is already there." Ziplingo and ByDesign have expanded their integration to support delivery of existing ByDesign Auto Responders through Ziplingo's robust delivery channels. Because of that, they now have 50+ additional triggering events they can use within Ziplingo. So in addition to the built-in triggers in Ziplingo, Jordan Essentials can also use all the Auto Responders they already had set up in ByDesign to send out information, such as order and shipping confirmations, credit card issues, as well as all the sponsor notifications. With Ziplingo's power, they can fine tune what's sent to whom and when based on a variety of user events.
Smith said they've seen a big impact on their field from automatically sending information about their downlines and customers. For example, when a credit card is declined, a consultant can help resolve that issue with their customer. "I know it's just clicking along without us doing anything. That's why we're turning on more of our Auto Responders. I just know things are moving and we don't really have to do anything to maintain it. It even works while we sleep." Smith believes that even though automating to eliminate repetitive steps is critical, that may not be the most important benefit they've realized with Ziplingo. "Yes, it's great that processes are automated, eliminated or take less time, but it's more important that there's less chance for human error while manipulating data. The less we touch the data, the safer we are." Then she added, the smaller the company, the more important it is to automate with solutions like Ziplingo. "Some balk at the cost of automation, but time is money, and it's senseless to waste it doing repetitive tasks that rob you of important creativity time and doing what's crucial for your business. Automating all you can will serve you in the long run and be obvious in your bottom line."
Smith said if she could do it again, she would have wanted to understand earlier how ByDesign Auto Responders and Ziplingo triggers, along with their generated data, can greatly enhance the customer's journey and overall experience. "Had I 'really' understood how mapping our ByDesign data to the applicable fields in Ziplingo and known how the synergy between these two powerful platforms really complements our comp plan and party model, it would have been so much easier." She said she'd want to more adequately define the relationships between all their audiences up front, and be very familiar with each of the journeys they want each customer to take. Now that Ziplingo has been implemented and running smoothly for some time, Jordan Essentials is digging deeper into its power and doing more with analytics. The partnership with Ziplingo and ByDesign has exceeded expectations and they're looking forward to continuing to leverage it for years to come. 
Schedule a Software Consultation Now
Learn how the Freedom mlm software can help take your business to the next level.