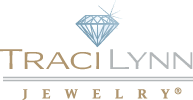 ByDesign Partnership Helps Iconic Jewelry Company Traci Lynn Dazzle Even Brighter
— Bringing Sparkling Success
Dr. Traci Lynn lives her personal mission to "empower women and people to live their best lives, to motivate, inspire and change lives." She believes jewelry creates rewarding, endless opportunities for women to own their own businesses, balance their lives, and achieve financial independence, all while doing something they love, which is exactly what inspired her to create Traci Lynn Jewelry. Traci Lynn Jewelry offers high-quality, stylish, affordable jewelry and accessories that are delivered through consultants to customers via online sales, home, and virtual parties.
Nearly three decades after their humble start in Philadelphia, Traci Lynn Jewelry has grown into a multimillion-dollar enterprise with more than 35,000 independent sales consultants in 46 states who sell their high-quality, stylish, affordable jewelry through direct sales.
"ByDesign is an easy solution for success. How do they consistently do it? They keep it simple, save us money, and give the field an experience. Everything we need — delivered flawlessly, from one company."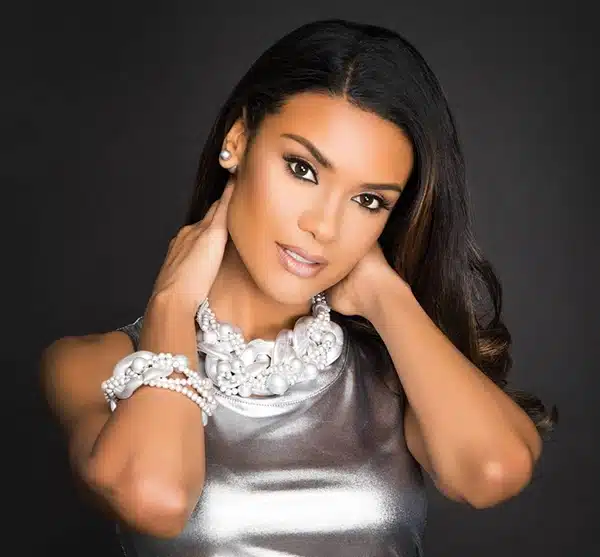 The Challenge
Traci Lynn Jewelry required a new technology solution that would deliver the latest technology for the brand and create a premier experience for their Consultants. The migration had to be executed without impacting the daily operations and without consequential downtime or interruption to the Consultants' businesses.
Traci Lynn Jewelry's shopping cart looked dated and did not match the brand experience which is very user-friendly and beautiful.
Traci Lynn Jewelry needed a technology solution that was robust yet simple enough to reverse the high volume of incoming support requests from consultants and the ultimate loss of some consultants due to delays in responsiveness.
To effectively compete with alternative retail and online jewelry brands, Traci Lynn Jewelry required the best consultant tools in the industry that could seamlessly integrate with their new back office solution.
"I'm on the Premier solution. And it is spectacular! The look and feel, of course, is our own; and it was effortless to lay our branding on top of such great tools. The shopping cart is one of my absolute favorite features. The favorite of our leaders is, of course, the mentoring tools."
The Solution
Traci Lynn Jewelry implemented the turnkey Freedom Cloud Solution that includes an advanced Corporate Back Office with Commissions and Genealogy, Party Module, Shopping Cart 2.0, Replicating Websites, Consultants' Portal, Consultant's Tools, Branded Mobile App and a robust Promotions Engine. "I want the best for my company, and that is ByDesign Technologies."
Having a turnkey solution from a single vendor makes life much easier for the team at Traci Lynn Jewelry.
"ByDesign has the easiest commissions in the world. I just follow steps 1-2-3 and commit, and it's done. Then I can view the graphs and bar charts to keep an eye on trends and how the business is performing. The compensation engine is incredibly accurate which allows consultants to feel confident that they will be paid the right amount, on-time, each time. The entire back office truly is incredible."
"One of things I have realized through this migration is that relationships are very important. When you work closely with people, there needs to be shared values on how you relate to each other and what you're willing to do. It's about staying engaged, being responsive, caring about the result and each other. I can tell you that I know I am with the right people. This team is so willing to do whatever it takes — this team wants you to succeed."
The Results
The partnership and collaboration between ByDesign and Traci Lynn Jewelry exceeded Dr. Traci Lynn's high expectations. The launch was completed quickly and accurately due to the flexibility of the ByDesign team. "The launch team was outstanding. They did whatever it took— working nights and weekends. They were in it to win it, and didn't leave until it was done."
When Traci Lynn Jewelry was live on the Freedom Cloud Solution, Dr. Lynn along with hundreds of consultants from the field, called the launch team and were cheering in the background to celebrate the quick and flawless launch. The Freedom Cloud Solution received 100% acceptance from "The Force," which is the name Dr. Lynn affectionately uses to refer to her consultants.
Dr. Traci Lynn now speaks passionately about the ByDesign shopping cart from a place of experience. She had plans to build her own cart because she was unable to find a shopping cart that was user-friendly and beautifully designed. Why is user-friendly important? Well, it has to be user-friendly for their field and customers to easily adopt. And it has to be beautiful because at Traci Lynn, they are all about selling beautiful things down to the last detail, and so even the shopping cart needs to match the brand experience.
The Shopping Cart 2.0 exceeded Dr. Traci Lynn's expectations on every level. "It was much better than anything we could have built ourselves. A Facebook comment we received sums up what everyone at Traci Lynn Jewelry is feeling: "This new cart is just mind-blowing! I can't help but look at the jewelry over and over again because this shopping cart brings all your jewelry to life." That is the "experience" I wanted to deliver and with ByDesign we were able to accomplish that huge goal.
Schedule a Software Consultation Now
Learn how the Freedom mlm software can help take your mlm business to the next level.