Social Commerce in Action is LinkedIn's only live show that brings together thought leaders in the rapidly evolving direct selling industry. Daryl Wurzbacher, CEO of ByDesign, will be going Live on LinkedIn with our industry's leaders on the first and third Thursday of every month at 1 p.m. Eastern time.
Want to receive in-app notifications about the show?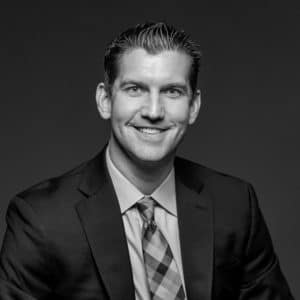 Daryl began his career in the direct selling industry in 1999 as the Director of Information Technology for a direct sales start-up. That company was the first client of ByDesign Technologies, and Daryl was a critical liaison between ByDesign, the field leaders, and his corporate team.
In 2007, Daryl transitioned to the supplier side as the Director of Technology for ByDesign. His strategic contributions led to his appointment as President in 2015 and CEO in 2018.
Check out the Latest Episodes
Social Commerce is the intersection and unification of Ecommerce and social media, enabling consumers to purchase within a social media platform. Unlike traditional online shopping, social commerce uses affiliates, influencers, brand ambassadors, and sales representatives to reach new audiences and grow a company's customer base. In addition, the platforms for social commerce are unique in their ability to extend beyond social media apps to include virtual events and in-person social experiences.

"The more complicated a rewards program is, the less likely a consumer is to leverage it. We chose to launch with an MVP (Minimum Viable Product) that was simple/easy yet appealing. Now we can monitor the data, assess the participation, and throw additional and/or limited time perks/rewards onto it."


"While we love our Brand Partners who are core to our business and growth, we've identified that this entire overlooked segment of people would be more valuable than simply a customer you're throwing discounts at, but they aren't interested in building a business. We've had ambassadors get a paycheck and think it's an error because they aren't building a business!"

"I think that Social Commerce is the path forward for our industry. We have always evolved and changed with the market needs, and the next phase is focused on consumers and influencers. Having something to offer an influencer to motivate them to represent YOUR brand is vital for growth now and in the future."
Schedule a Software Consultation Now
Learn how the Freedom software can help take your business to the next level.