Influencers
Social media has become an increasingly important communication channel in recent years. As a result, making the most of social commerce is a core marketing strategy for direct-to-consumer / direct selling companies – and implementing a successful influencer marketing program is often at the top of the priority list.
By definition, influencer marketing harnesses the influence of people with substantial social media followings to help companies achieve their marketing goals. Influencer marketing can help increase brand awareness, expand consumer reach, and drive direct-to-consumer sales. Today, seven in ten companies with more than 100 employees have an influencer marketing program – and 80 percent of consumers report making a purchase based on the recommendation of a social media influencer.
How influencer marketing works
Before marketing anything, influencers build a social media community by regularly posting content that's usually focused around a topic area or niche. Over time, as more people who are interested in the content follow the influencer on social media, the influencer becomes recognized as an expert within the niche. There are endless niche topics, such as fitness, nutrition, fashion, and parenting. Within these topic areas, influencer niches can range from broad to highly specialized. The key is creating credible content and attracting followers who share the same interests.
Based on their social media followings, influencers fall into one of four core categories.
Mega Influencers
Mega Influencers have one million or more followers. They are well-known celebrities within their niche and often in mainstream culture as well. While their followings are massive, the Mega Influencer's niche is naturally broad, and there's little to no direct interaction between the influencer and their followers. Companies generally work with Mega Influencers when they're looking to increase brand awareness and credibility. Companies must also have a significant budget to spend on influencer marketing. Mega Influencers typically charge premium rates and engage with companies through an agent to set up deals to promote and endorse products or services to their followers.
Macro Influencers
Macro Influencers have between 100,000 and 999,999 followers. They are recognized experts in their niche, such as successful bloggers and podcasters. Macro Influencers have strategically built a large following based on their content, attracting a loyal group of followers. Because the category is so large, it's sometimes broken into a sub-category called Mid Influencers with 100,000 to 499,999 followers. Like Mega Influencers, engaging Macro Influencers makes the most sense for companies looking to increase awareness and reach. Macro Influencers charge premium rates for their social media marketing services, and they also are likely to work with an agent.
Micro Influencers
Micro Influencers have between 1,000 and 100,000 followers. Because of the relatively smaller size of their followings, Micro Influencers are able to engage more frequently and directly with followers. Their recommendations are usually personal and targeted based on their expertise in the niche and their follower's needs. Micro Influencers are more likely to manage their own relationships with companies, especially those at the lower end of the follower range. Therefore, commission-based compensation is appealing.
Nano Influencers
Nano Influencers have fewer than 1,000 followers. These small communities are typically highly engaged, and Micro Influencers have more personalized, interactive relationships with their followers. Building an influencer marketing program around well-matched Nano Influencers can be an effective and affordable approach for direct selling companies because of the ability to target specific groups of consumers and take a commission-based compensation approach.
Direct-to-consumer /direct selling companies typically provide custom URL links or discount codes to influencers. In turn, influencers share the links within posts to their community that feature first-person testimonials about their experiences with the product or service – and why they recommend it. Implementing a successful influencer marketing program starts with seven essential steps.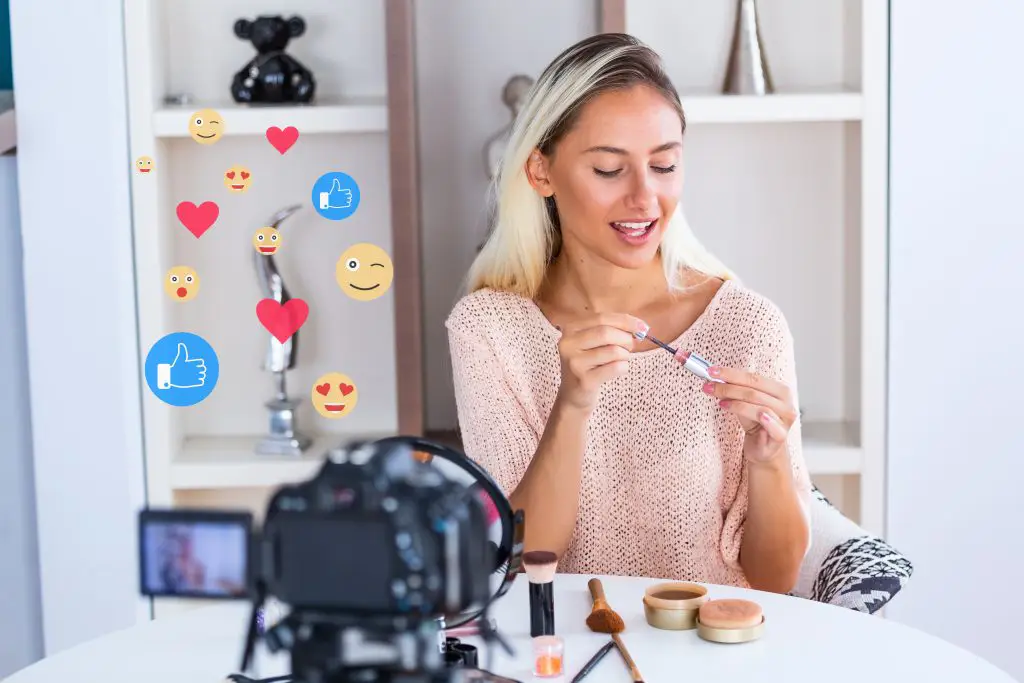 7 steps to implementing an influencer marketing program
1. Know where your target customers hang out on social media.
Before deploying an influencer marketing program, it's wise to dig into the demographic and psychographic details of the type of customers your company is looking to reach. When you have a clear understanding of your target consumers, use the data to determine the audience's favored social media platforms. Overall, Instagram and YouTube are the most popular platforms for influencer marketing, but depending on the make-up of your ideal customers, Facebook, or Pinterest may be a better fit.
2. Create a profile of your ideal influencer.
Along with understanding your target customers, take the time to profile who your ideal influencers would be. Explore social media niches that align with your product offerings and brand values. Track the types of content that resonate with your target customers – and look for Micro and Nano Influencers who are active in the space. Use the insights to create a detailed profile of who would make a good influencer, including demographic attributes, niches, and content categories. In addition, outline parameters for the ideal influencer's followings, such as the number of followers, demographic make-up, and engagement level.
Once you develop an influencer profile, take an extra step to dig into your customer data to identify potential influencers who are already loyal customers.
3. Map out your influencer compensation plan.
Your compensation strategy can make or break the success of your influencer marketing program. That's why it's crucial to do the upfront work to assess influencer expectations and the required profit margins you'll need to maintain. Research competitive commission rates and rewards programs for influencers in your space. Crunch the numbers to see what you can afford, keeping in mind the number of influencers you ultimately want to engage as you scale the program. Your aim is to reward influencers for the sales they generate – and incentivize them to continue to post recommendations for your products. Percentage commissions for each sale that comes through an influencer-shared URL link or promotional code are highly appealing for Micro and Nano Influencers. These commission structures should be uni-level and easy to explain. Exclusive discounts, coupons, and gifts can also be offered as influencer rewards instead of or in tandem with commission payments. In addition, build bonuses or gifts into your compensation plan to give influencers incentives they can earn as they achieve designated sales levels and customer milestones.
4. Deliver on Ecommerce expectations.
Two-thirds of consumers report shopping via social media – and the numbers are expected to grow in the years ahead. And integrated Ecommerce convenience tops the list of customer expectations. It's essential to seamlessly connect your Ecommerce shopping experience with your influencer marketing program. This means optimizing your direct selling software to create customized URL access that gives customers who click through end-to-end Ecommerce ease, including robust search and shopping cart capabilities, streamlined payment processing, and convenient drop-shipping. Most importantly, keep in mind that most social media interactions happen via mobile devices. Choose direct selling software that takes a mobile-first approach to both customer and influencer experiences.
5. Automate and integrate.
Your direct selling software solution can make implementing, tracking, and managing a direct-to-consumer marketing program easy for your company and your influencers through automation and behind-the-scenes integration. Look for capabilities that automate the generation of unique influencer URLs and codes, as well as the attribution and tracking of all influencer-driven activity. The objective should be to avoid manual processes by integrating everything from the consumer-facing social post and Ecommerce shopping experience through back-office functions like compensation calculations and inventory management. Plus, the best direct selling software platforms also make communications with influencers and sales representatives easy with mobile-friendly dashboard access and automated alerts that let influencers know as sales occur.
6. Make comprehensive reporting accessible.
Social media marketing moves fast. You – and your influencers – will need near-real-time access to sales, customer, and inventory data to ensure that you're making the most out of the strategy and meeting customer expectations. With integrated influencer software, you'll have access to the standard day-to-day reports that you need, plus the ability to create and automate additional custom reports. Make sure the software platform's reporting capabilities include 1099 reporting that automates the annual 1099 forms documenting influencer sales that you'll need to provide to the IRS and each influencer for accurate, efficient tax compliance.
7. Share turnkey social media content and support.
Successful influencer marketing programs make it simple for influencers to post content showcasing a company's products and services. While you'll want the influencers to add their personalized experiences and recommendations when sharing content with their followers, you'll also want to maintain consistency across brand and product information. A best practice is to create – and regularly refresh – a library of posts and product images that influencers can use when creating content. Your influencer software platform can help make turnkey social content easy to access and deploy.
ByDesign Technologies partners with direct-to-consumer companies to set up and manage successful influencer marketing programs. Our integrated software platforms and technology tools are designed to help companies tap into the power of social commerce to expand their reach and achieve their sales goals. Visit ByDesign.com to learn more or contact us to schedule an mlm software consultation.
Contact Us
Learn how the Freedom mlm software can help take your mlm business to the next level.

Additional Articles about Social Commerce: