Turnkey Party Plan Software
Party Module | Running a party plan company requires a comprehensive software solution that easily handles all the complexities of sharing and selling your products. Freedom includes a full suite of modules designed to simplify the consultant experience and accelerate your success.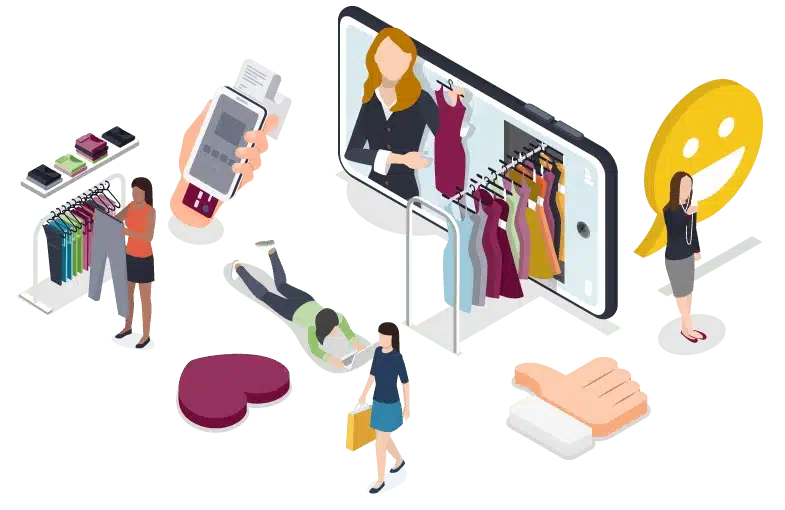 Complete Party Management
Blend your high-touch sales approach with an effective – and practical – use of technology. In addition to in-person events, online sales, virtual party events, and social selling are all options in the Freedom's Party Plan software solution.
Facebook & Virtual Parties
Grow sales with online events that enable consultants to reach more shoppers and sell more products.  Share and demonstrate products while interacting directly with viewers to gain new customer in real time.
Make it easy for consultants to set up new events, enroll party hosts, manage product shipping, create unique party links for ordering, and close parties once all the orders have been placed. 
Create digital invitations with built-in RSVP tracking.  Share invitations with one-click on multiple social media platforms, email, or SMS text.  Easily add existing or new customers to the guest list, and track confirmations.
The Freedom Software provides Consultant's with a comprehensive reporting solution to view the details of an individual party, as well as the ability to view summaries for all her open events, closed events, and downline events to enable her to quickly see the areas in her business that need attention.
The robust reporting built into Freedom enables Consultants to instantly view and sort historical and current orders by customer, by party or by hostess.  Quickly view invoices, order details, volume, and shipping status for all orders. 
Deliver an ideal shopping experience for your customers regardless of the device they're using when accessing your website. Responsive design is mobile-friendly and makes it easy for anyone to shop and purchase on your site from any device.
Solutions to Simplify Party Hosting
Party Module | The tools hosts need to run a party or event easily and effectively.
The Host's personal portal has a unique URL and tracking functionality, making it simple for her to place hostess orders, electronically invite and track guests, share party links, view party orders and their shipping status, and receive automated alerts when guest orders have been delivered.

Incentivize your Hosts with a discount on products, free products, or the ability to purchase exclusive Hostess Only products.  Rewards can be awarded based on orders, party volume, or bookings, and are easily tracked by the Hostess.
Party Statistics for Hostess
Empower your Hosts with visibility into the metrics on their parties such as the sales, guests, volume, products sold, balance due and the sales that count towards her Hostess Reward.
Simplified Customer Experience
Party Module | Enhance the perception of your brand with an intuitive experience that removes barriers to ordering.
Modern Ecommerce Shopping
Freedom Software delivers a complete shopping experience designed to entice buyers and reduce cart abandonment. Provide customers with a modern shopping experience that includes product reviews, wish list, multiple product images, videos, zoom display and quick add-to-cart functionality.
Party hosts can select to group shipping, with all the orders from the party shipped directly to her, or orders can be shipped directly to each guest.  Freedom Software also provides the ability for "Flex-Shipping", which allows some party orders to be group shipped to the host, while allowing other order to be shipped directly to the guests.  The flexibility allows Consultants to deliver an enhanced customer experience for both the host and guests.
Seamless Party Association When Ordering
Maximize party sales by sharing the event link.  Guests that are not able to attend the party can shop using the event link and the Freedom Software will automatically associate those orders to the correct party.  Links can be shared prior to an event to drive extra sales and promoted on social media to drive additional engagement.   
Schedule a Software Consultation Now
Learn how the Freedom mlm software can help take your mlm business to the next level.