MLM Software Support
For multi-level marketing (MLM) companies, the choice of MLM software is a major business decision – and investment. To get the most out of it, you need to take full advantage of the support offered by your software provider. What type of MLM software support should you expect? From functionality through features, you want to make sure you – and your field sales representatives – are maximizing what your software can do.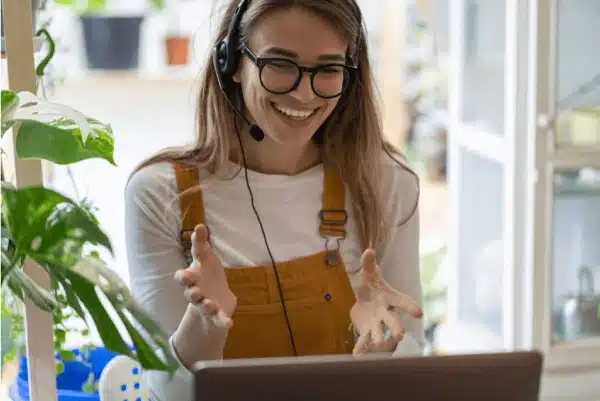 Three must-have types of MLM software support.
1. Access to live technical support
Whether you're learning new software, or it's been up and running for years, when you have a question or a technical issue, you typically need help right away. Make access to live support an essential element when selecting MLM software and dig into the details of how it works and when it's available.
A lot of software providers make you jump through hoops – leaving messages, sending emails, filling out a service request ticket, or waiting on hold way too long. Worst of all, when you're not able to speak to a live person and explain your question, the resolution time is dramatically longer. When you leave a message or send an email, the technical support person must interpret your issue. Often, the email response you receive isn't what you were asking about, which means you now need to respond and provide clarifying details. Unfortunately, this is sometimes just the beginning of an extended back and forth exchange, which wastes valuable time and causes unnecessary frustration before you're finally able to resolve your question.
Issues – from quick fixes to more serious glitches – get conveyed, understood, and fixed significantly faster when you're able to discuss them "live" with a technical support specialist. Having the ability to pick up the phone or engage in a live online chat session with someone with both the technical knowledge to respond to your question and an understanding of the MLM industry and your company significantly reduces the risk of having your issue misinterpreted.
The relationship between an MLM company and its software provider is highly collaborative, with each partner working together to tailor the features to fit the MLM company's unique needs. It's critical that you have direct access to reach the right technical support experts – via phone or live chat support – who understand your business, goals, and compensation plan.
When selecting an MLM software provider, ask about the access you'll have to live support – specifically how you can access it, who you'll be reaching, and when it's available. Seek information about the experience, tenure, and size of the provider's technical support team. If you are directed to a company executive for technical support, it's a red flag. You want to work with a provider that has a dedicated tech support team for clients, not someone who is wearing multiple hats and fitting in support on the side.
The most important question to ask is how you can reach a live person when you need technical assistance. Your goal is to have a direct access to your software provider's in-house technical support team via phone and live chat. That way, you can call or message via chat, have a back-and-forth conversation, and then disconnect, knowing the software support team will go to work immediately to resolve the issue. Even better, in some scenarios, the support specialists will be able to address your question or resolve the issue "live" while you're talking.
2. Comprehensive training support and resources
Another make-or-break factor when it comes to software support is training. Expect MLM software providers to deliver comprehensive training ahead of your company's software launch, ensuring the system is simple and can be used intuitively by the field once you've trained them. An effective combination of technical and training support can literally be a make or break element in your company's ability to deliver a professional, effective, and fully adopted solution for your representatives.
The best MLM software providers deliver regular releases that enhance and upgrade features and functionality to keep up with the dynamic direct selling industry. You should expect a software provider to have a defined cadence for these types of releases – and they should be provided at no additional cost. In addition, each release should come with tips on how to get the most out of the new features.
Along with access to specialists for live support, it's important to have self-service resources and tips to tap into and share with field sales representatives. Research shows that organizations with rich, multi-channel training programs reap business rewards in the form of increased productivity and sales rep retention.
Regular communications featuring software tips and tools or access to an on-demand library are effective ways to foster a culture of continual learning with your representatives. Full optimization of your MLM software's capabilities happens over time as users gain proficiency and real-life experience. Your software provider should be a partner, assisting with resources along the way, including videos highlighting different features, online tip libraries, and of course, easy-to-access experts.
3. Industry insights
Along with how-to training and tips, look for software providers with a deep understanding of the direct selling industry. Providers with extensive MLM experience will be able to give you valuable guidance and offer proven software and technical support solutions to help you troubleshoot or avoid potential obstacles down the road.
Seek a provider who will be a partner rather than a vendor. Vendors supply a product or service as part of a transaction, but partners become an extension of your business, assisting you in developing strategies, capitalizing on opportunities, and contributing substantial expertise and resources as you need them. Building a long-term partner relationship with your MLM software provider means you're working together to reach shared goals and deliver for both field representatives and customers.
Collaborating with an MLM software provider with extensive industry experience also provides a vital support resource as your company scales and grows. You should be able to rely on your provider's industry knowledge to help ensure your company stays current with customer expectations, sales trends, and compliance requirements. When choosing an MLM software provider, spend time reviewing the provider's case studies and long-term client relationships to learn more about how their technical support works in real life.
Explore the broader resources the provider shares with clients on a regular basis, such as newsletters or blogs, and the insights they provide to assist in navigating the evolving direct selling market, identifying trends, and capitalizing on growth opportunities. In a best-case scenario, your software investment should establish a strong, long-term partnership between your company and your MLM software provider, with the provider's technical support specialists functioning as an extension of your corporate team.
Learn more at ByDesign.com or contact us to schedule a mlm software demo.
Contact Us
Learn how the Freedom mlm software can help take your mlm business to the next level.

Additional Articles on Choosing MLM Software: