MLM Software Cost
A multi-level marketing (MLM) company's MLM software touches almost all operational aspects of the business and provides an essential element within the direct selling company's technology platform. When considering their software options, the first thing most people want to know is, what does MLM software cost? To answer this question, let's examine the details needed to understand the "real price" of MLM software, which can be very different from the cost listed in a quote.
MLM software enables direct selling companies to efficiently and accurately manage business-critical functions such as genealogy, commission and incentive programs, inventory management, promotions, and reporting. The software also provides a robust portal solution for independent field representatives with business-building tools like replicated websites, profile management, commission statements, and a branded mobile app. For companies using a party plan or social selling model, the software should also include a party plan module with capabilities such as Facebook/Instagram virtual parties, electronic invites, hostess rewards, gift certificates, and a bookings engine.
The choice of software can enable MLMs to be competitive right out of the gate, and help level the playing field for smaller companies. High-quality MLM software also provides credibility, giving representatives confidence when choosing to enroll. Determining how much to invest in MLM software is a critical business decision with several important cost vs. value factors to consider.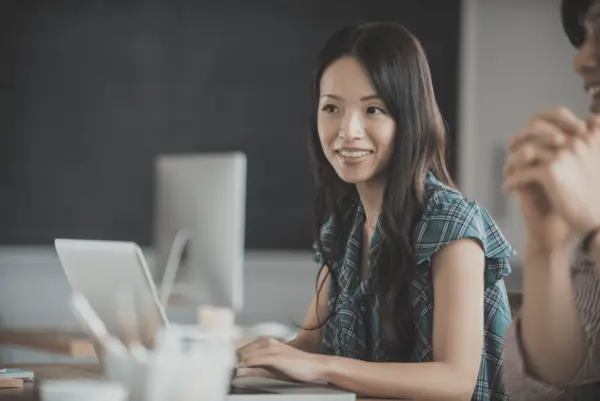 Low-cost isn't necessarily the best value.
Don't choose MLM software based on price alone. Neither the cheapest nor the most expensive options are likely to be the best fit for your business. Instead, look for software providers who deliver comprehensive out-of-the-box functionality along with the ability to configure the features to fit your company. For example, software can be configured to give you the ability to create your own custom reports based on any of the data points in your compensation plans. Or it can be configured to change the dashboard display so that seasoned representatives can access the data they need while new reps have a few key widgets that keep them engaged, but not overwhelmed. And look for capabilities that enable you to set up promotional offers that you can configure yourself without having to pay for customization or have to have your IT staff handle it for you.
High-quality MLM software providers will work with you to set up your software based on the functionality and features you need at the current time. There should also be a significant amount of functionality that can remain turned off until your company needs it.
Sometimes MLM startups are tempted to go with the cheapest option to save money as they get the business off the ground. This can turn out to be a costly mistake. Low-cost providers have to cut corners somewhere, often impacting the accuracy of commission and bonus payouts, causing processing delays, or delivering a sub-par experience for field representatives and customers. When these things happen, the initial savings don't end up being savings after all.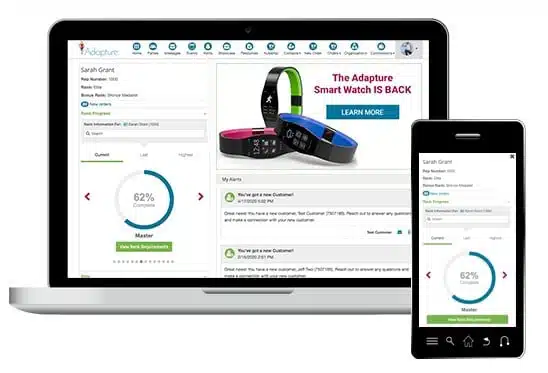 Pricing should be based on the functionality you need.
When evaluating MLM software options, you don't want to pay for capabilities your company doesn't need and won't use. That said, you also don't want to choose a provider solely based on the functionality your company needs today. Plan for success. Look for software providers who can deliver what you need now, but still offer enhanced capabilities you're likely to need down the road as your company scales and grows. Choose a provider that works with startups as well as large global companies – and is able to configure the software's settings to "turn on" the specific functions relevant for your business now. Then as you grow, you'll be able to turn on advanced features and leverage additional functionality – all using the same platform.
Just as cheaper isn't necessarily better, high-priced software may not be the best option either. Think of your MLM software purchase like you would when buying a house. You can buy a basic house at a low price, but it may not have what you need. You'll find yourself putting more money into improving the home's energy efficiency, upgrading the flooring, or replacing the apartment-grade appliances. Or, at the opposite end of the spectrum, you can go to a custom home builder and get everything built exactly as you want it from the ground up, but you'll really have to pay. Often, the best option is in the middle. In the home buying analogy, that would mean working with a high-quality builder who gives you the ability to add the unique elements that make the home yours, like crown molding, upgraded cabinets, or a dual-head walk-in shower. That way, you get everything you need, and you pay a fair price.
Plan on paying money upfront.
If an MLM software company tells you that they're willing to take a loss upfront and "share the risk" with you, it should be a major red flag. No legitimate company can afford to work for free. A "no money down" approach means the provider has to make up the costs they will incur to get your system live in other ways, like minimizing new releases, not having live support reps available, or reducing the speed of your service by overloading their servers.
Look for providers with proposals that fall in between the lowest and highest priced options. Remember, MLM software runs your business. It is not going to be priced like Excel. In general, you should expect to pay around $20k to $35k in upfront costs for good, high-quality MLM software.
Go with flat-rate hosting fees.
The hosting fees you pay on a monthly basis are a core budget item. That's why flat-rate monthly fees, with no extra monthly hosting fees by rep or by order, are the best choice. You're able to plan your budget and know exactly what you'll pay each month without surprise software expenses. Typically, monthly hosting fees will be in the $3k to $4k range, providing you with ongoing support, service, and regular upgrades.
Watch out for hidden costs.
As you compare MLM software options, ask potential provider partners a lot of questions to ensure you know exactly what's included in the pricing – and what's not. This includes access to live support specialists and training resources, troubleshooting, and a regular cadence of upgrades, new functionality, and features. It also means asking questions to ensure that you "own" your data, which will make it easier if you decide to change software providers somewhere down the road.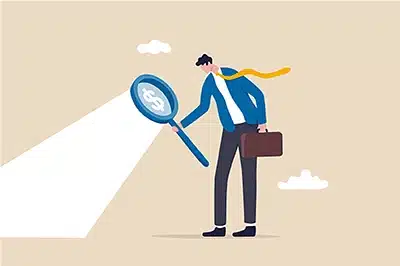 Prioritize expertise.
In the end, it comes down to the old adage, "You get what you pay for." The MLM industry is highly specialized. Working with a software provider with extensive industry experience is a smart investment in your company's future. Experienced MLM software providers will bring useful "been there, done that" insights that will help you avoid headaches as well as potential extra costs. Ideally, your software investment should be a partnership between your company and your software provider, working together to automate your business processes, accurately calculate and pay commissions and bonuses, and enable opportunities for growth.
Learn more at ByDesign.com or contact us to schedule a mlm software demo.
Contact Us
Learn how the Freedom mlm software can help take your mlm business to the next level.