Your multi-level marketing (MLM) software functions as the company's central nervous system, playing a vital role in nearly every aspect of the business's health and well-being. It's the connection point for MLM operations, with features and functionality that integrate your corporate back-office with a user-friendly portal for your representatives. Today, must-have features include a commissions engine, genealogy, comprehensive reporting, e-commerce shopping, replicated websites, rep tools, and a branded mobile app.
Ensuring you have the right MLM software solution for your company's current needs and growth strategy is critical. Delivering software that makes it easy for your representatives to build, run, and grow their businesses is absolutely essential. Even more importantly, your MLM software should help you achieve three primary objectives when it comes to your reps – credibility, simplicity, and automation. Wouldn't it be nice to have a technology assessment tool to help you evaluate your current software capabilities, ask the right questions, and compare options?
We agree. At ByDesign, we've learned a few things during our 20 years of collaborating with clients on their MLM software needs. Now, we're putting it all to work for you in a handy technology assessment worksheet that identifies five key assessment areas and how to evaluate a software's functionality for your field representatives. Download our Direct Selling Technology Assessment Worksheet. Then, read on for a brief overview of how to identify what's working well with your current MLM software, where you might have gaps, and what you need to consider as you make essential MLM software decisions.
Credibility counts
Your MLM software is a major component of how your company and brand are packaged and conveyed to both your representatives and customers. That's why we put key credibility considerations at the top of our technology assessment worksheet.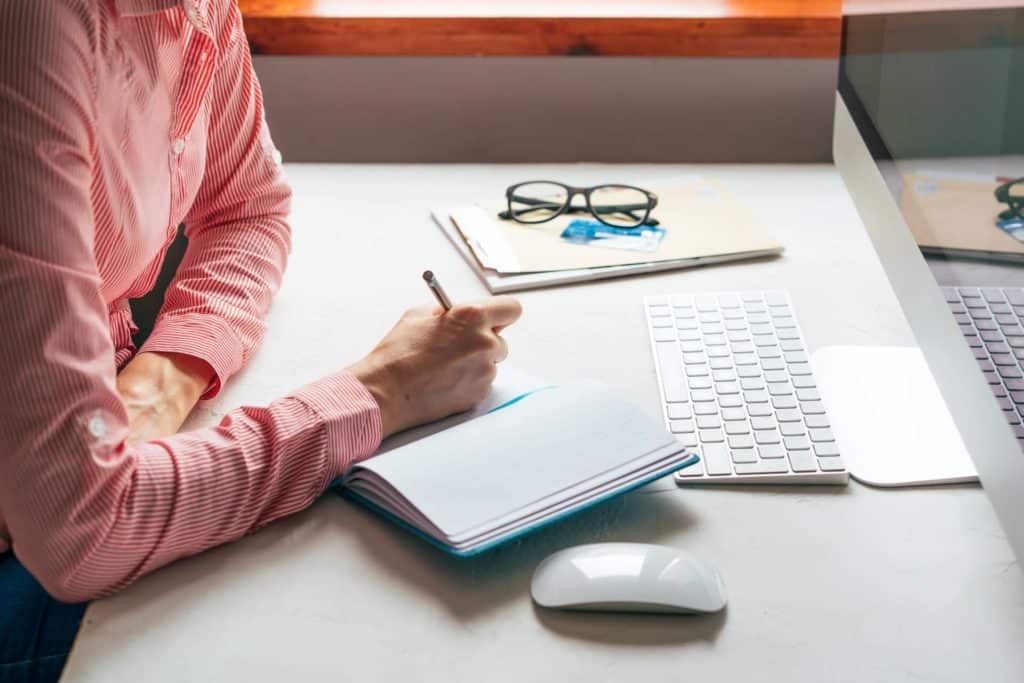 1. Replicating websites
Begin by taking a step back and looking at your MLM software's replicated website capabilities. Of course, your assessment will be about more than just the look and feel, but it's often a good place to start. Don't settle for anything less than a modern user interface, intuitive navigation, and clean, responsive design. Your representatives leverage the software to establish and run a growing business. The replicated websites need to be easy to learn and simple to use. The design makes the all-important first impression, so make sure you have a fresh, up-to-date style and navigational structure.
After assessing the replicated website's look and feel, it's time to evaluate its capabilities. Specifically, what types of personalization are possible, and how easy is it to manage? Can representatives personalize their replicated site by adding their photos, personal stories, and details about their business? You want your MLM software to enable personalization at the rep level while still maintaining overall brand integrity for your company. Good MLM software makes it easy to achieve – and maintain – the balance.
In addition, evaluate the current performance of your replicated sites, including clear, concise menu titles and how quickly the site renders. Benchmark your replicated sites' current performance results against other MLM software solutions to get a perspective on how your capabilities stack up in today's market.
2. e-Commerce
Keeping your company up to date with the latest e-Commerce capabilities is a must. Online shopping continues to grow in popularity and is projected to account for 22 percent of global retail purchases by 2023. Plus, online shopping is a major element in conveying and delivering on your brand promise. When assessing your MLM software's capabilities, compare the quality of the product images, product categorization options, and the ability to link to related products to enhance the shopping experience. Overall, the e-commerce functionality needs to align with the buyer's journey, offering intuitive navigation and relevant suggestions throughout. Most importantly, make sure it's seamless for customers to take action and make a purchase.
As you assess the e-commerce experience end-to-end, take a close look at the marketing options, including how easy it is (or isn't!) for reps to share products via social media. Social selling functionality should include the ability to appropriately and accurately credit any associated sales to the correct representative on the back end.
Ease matters
Making sure each interaction with the software is as simple and intuitive as possible is crucial, from the moment a representative enrolls through the ease of ongoing operational, sales, and marketing tasks over time. Simplicity often goes unnoticed, but making it easy for reps to create and run their MLM business can be a significant differentiator for your company.
3. Enrollment
Besides facilitating marketing and sales, your software needs to make it equally easy for new representatives to enroll and get started. As part of your technology assessment, take a fresh look at your enrollment experience. The enrollment page design should be simple and clean, with functionality that makes the process easy to complete – even for people who aren't particularly tech-savvy. That means an easy-to-follow, step-by-step online process, with the ability to access their sponsor's contact information and a click-able link for support. And make sure your enrollment is mobile-friendly for those who elect to sign up via their smartphone.
Once the enrollment process is completed, confirm that your MLM software lets new enrollees know what the next steps are, giving you the ability to present different starter kit options and building in an automatic notification that goes to the sponsor as soon as a new representative enrolls.
4. Doing business
As you evaluate your MLM software, don't forget about the day-to-day activities of running a successful MLM business and pay extra attention to its reporting and communication tools.
When reports are easy to access and configure, you put vital information at your field representatives' fingertips, enabling them to make data-driven decisions about their business in real-time. For example, easy access to compensation reports allows representatives to check their earnings or where they stand in terms of qualifications for commissions or their rank progress. Along with status checks and accessible information, compensation-related reports are an important incentive tool to help motivate reps and drive increased sales.
Communication capabilities are another feature to evaluate. Does your MLM software make communication with downline representatives simple and effective with the ability to send individual or group messages by defined filters? Do reps have access to built-in customer communication capabilities, such as the ability to send targeted individual or group messages to customer segments based on their purchase history?
Automation enables
Whether it's commission reports or sales training, automation creates efficiencies that free up a representative's time, enabling them to focus on business-building and selling. Your MLM software should give you plenty of opportunities to automate essential tasks, standard reports, and even the onboarding of new representatives.
5. Onboarding
Not only does a solid onboarding process get new representatives up and selling in the short-term, but it can also have a long-term impact on representative retention. Organizations with standardized onboarding programs achieve retention rates that are 50 percent higher than those without onboarding programs.
With onboarding training, your goal is to capitalize on new representatives' excitement without overwhelming them with information. Your MLM software should play a central role in helping you structure and deliver the onboarding support new representatives need. For example, map out a 90-day learning journey for newly recruited representatives that includes what they need to know and a timeline for when they need to know it. Ideally, you should aim to deliver training at the moment it's needed, based on milestones in each individual representative's business. This type of real-time learning provides information and training when it's most relevant, which helps to improve understanding as well as knowledge retention.
MLM software can also facilitate your ability to provide incremental training tied to representative activities through automation. Automation capabilities make it easy to trigger the access to specific training modules based on specific actions. Evaluate your MLM software's ability to enable training modules to be created and delivered in a variety of formats, so the information is easily accessible when representatives need to reference it. Automated onboarding is an ideal way to guide representatives through the process and reinforce successful activities.
Make your assessment
Another important factor related to all of the considerations outlined above is your MLM software provider's track record when it comes to updates. In order to ensure you're able to maintain credibility, simplicity, and automation standards over time, assess your provider's commitment to innovation and ongoing enhancement. Your MLM software provider should be delivering an established, regular cadence of software updates, provided at no cost to you.
To guide your MLM software evaluation and ensure consistent, comprehensive criteria, download ByDesign's Direct Selling Technology Assessment Worksheet as a tool to capture and compare your findings.
At ByDesign, we collaborate with MLM companies to provide insights, solutions, and partnerships based on the experience and best practices we've developed over our 20-year history. We can help with everything from the software solution you need to launch and run a successful MLM business through innovative tools that empower your representatives to engage customers and make sales. Visit ByDesign.com to learn more. Then, contact us to schedule a consultation to discuss what ByDesign can do for your business.
Contact Us

Additional Articles About Evaluating MLM Software