Multi-level marketing (MLM) companies offer an affordable, low-risk way to build and run a business. So, how do MLM companies work? Here's an end-to-end look at what you need to know, starting with a deep-dive into what multi-level marketing is, followed by an overview of how MLM companies are structured, the tailored MLM software that serves as an MLM's operational engine, and the success metrics that gauge an MLM company's success.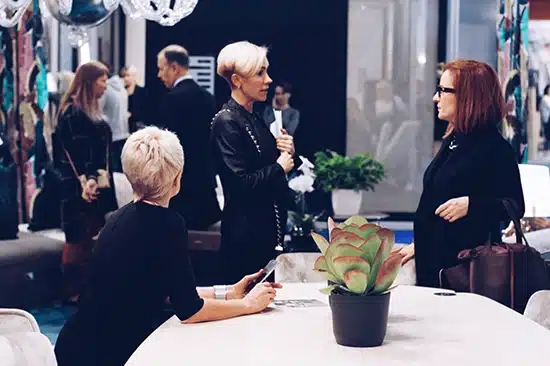 What is multi-level marketing?
An MLM is a direct selling company that distributes its products or services through a network of independent sales representatives. In addition to direct retail sales of products to customers, the sales representatives recruit other representatives to their team, known as their downline. Representatives are paid a percentage of their downline's sales.
Multi-level marketing is a legitimate and legal business model because MLMs prioritize retail sales rather than the recruitment of new representatives. Illegal pyramid schemes can have a similar multi-level structure, but they rely on newly recruited representatives – not the end consumer – to purchase products as a primary source of revenue.
Worldwide, 119.9 million people work as independent direct selling representatives and generate more than $180 billion in global annual sales. MLM companies offer an extensive range of products and services, including cosmetics, clothing, accessories, household goods, wellness, home care, food and beverages, utilities, and financial services.
The history of MLMs
The origins of today's diverse MLM companies worldwide can be tied to early peddlers who traveled from village-to-village selling their wares. One of the first direct-selling companies was established in 1855 by Reverend James Robinson Graves, who built a network of salesmen who went door-to-door selling bibles and educational books. Over the years, this early MLM company evolved and continues to operate today as part of the Southwestern Advantage family of companies, with independent representatives selling educational books, software, and apps.
Over the years, MLM companies have had a significant impact on sales practices, especially when it comes to women. In the late 1800s, an MLM company selling perfume recognized the value of women selling to women. It was a good business decision. That perfume company became Avon, one of the largest MLMs. Women became a force in the direct selling industry, with several founding their own companies, including Mary Kay Ash of Mary Kay, Dr. Katie Rodan and Dr. Kathy Fields of Rodan + Fields, and Dr. Traci Lynn of Traci Lynn Jewelry. As of 2019, 74 percent of the 6.8 million MLM representatives in the United States are women.
The MLM distribution model, which compensates sales representatives for both sales and recruiting, was introduced in the 1940s by a vitamin company called Nutrilite, which later became part of Amway. Nutrilite representatives purchased vitamins at a wholesale price, selling them to family, friends, and customers at a retail price. Plus, they were able to build a tiered team of sellers and earn additional compensation based on the team's sales.
With the emergence of the internet, MLM companies continue to evolve from door-to-door sales in the early days through today's home party events, online sales, and social selling.
What makes MLMs different
What are the drivers behind MLM success? The MLM model is a viable business structure that is both appealing and advantageous, especially when a company's products or services benefit from education and demonstrations as key components in the sales process.
MLM sales success relies on the sales representative's ability to translate her advocacy and in-depth product expertise into highly personalized selling compared to traditional retail sales. With this type of approach, MLM representatives can provide demos, personalized presentations, and education to showcase the product's value. This way, products that may only have moderate success when sold in a retail store environment come to life through firsthand demonstrations, whether in-person or online.
Another advantage of MLMs is the relatively lower risk and investment required, which makes it easy for representatives to start and run their own business. The representatives operate as 1099 contractors for the MLM company, and their earnings are entirely commission-based. That means revenue is generated for the company before any commission is paid out. An independent sales force keeps employment costs low while driving revenue for both the sales representatives and the business. In return, MLM companies provide representatives with the support and resources they need, including product and sales training, replicated websites and online marketing tools, and access to specialized MLM software.
Related: MLM Benefits
With reduced overhead and a direct-to-consumer approach, MLM companies have a distinct speed-to-market advantage. Typically, MLMs are able to respond quickly to customer trends and capitalize on market opportunities to launch new products and services. An established direct selling network is highly effective at getting the word out and demonstrating the value of new products through live events that generate excitement and immediate sales activity.
MLMs also offer an appealing opportunity for growth. The MLM industry has sustained year-over-year growth, with its lower startup costs and accessible sales model propelling continued expansion around the world. Technology, including internet access and MLM software capabilities, enable scalability for MLM companies both in the U.S. and internationally.
The top five global MLM markets are the United States, China, Korea, Germany, and Japan, followed by Brazil, Malaysia, Mexico, France, and Taiwan. Together, these top ten markets account for 78 percent of MLM sales worldwide. Africa and the Middle East regions were the fastest growing in 2019, and other emerging markets include Indonesia, Philippines, Argentina, Romania, Slovenia, Norway, Russia, and Turkey.
How MLM companies are structured
MLM growth strategies succeed when companies have a solid foundational structure. And while there are several different variations of MLM companies and strategies, such as network marketing, party plan, and social selling, there are common structural elements that define the direct selling approach and enable sales. Every MLM company has two primary components – a corporate office and an independent, non-salaried sales force.
MLM corporate office responsibilities
MLM founders, backed by a corporate office team, are responsible for developing the company's products and services, creating a strategic business plan, and providing the support and tools representatives need to succeed. Here are the primary responsibilities of MLM company leadership.
Product development: Along with identifying and producing sell-able products, MLM companies must ensure there's enough market demand to produce sales and inspire passion among independent sales representatives. In addition, products and services must be able to achieve adequate margins – typically five times the cost of goods – to cover marketing and the MLM compensation payouts.
Business planning: An MLM business plan should define the company's goals, purpose, and vision, and include a detailed market analysis. The purpose of the market assessment is to determine the target market and quantify the opportunity it represents. This includes identifying potential barriers and how to position the products and services. Most importantly, the MLM's business plan should establish target revenue, customer, and sales objectives for the company's initial launch as well as the next three to five years of operations.
Sales and marketing: It's not enough to have a viable product and realistic business plan. MLM companies are also responsible for mapping out the brand, marketing, and sales strategies that will drive sales and overall growth. This includes building the overall brand messages and design, as well as creating marketing assets to help representatives attract customers and recruit new representatives.
MLM software: One of the most important functions of the MLM company is the technology that supports the business and the representatives. To effectively run the business, MLMs need specialized MLM software that streamlines and automates business processes. Key MLM software capabilities include a commissions engine, genealogy management, corporate back office, e-commerce shopping, a representative portal, reporting, replicated websites, and branded mobile apps. MLM software must also provide high levels of accuracy when calculating and producing bonus runs.
Compensation plan: An MLM's compensation plan is its most significant expense, and as such, is the heart of the company's business strategy. The compensation plan determines how MLM representatives will earn income through commissions on direct sales and override bonuses from downline sales. Getting the balance right is critical. The MLM compensation plan needs to appeal to representatives and drive profits for the company in the long-term. Paying high commissions can put the business at risk. But, if compensation is too low, attracting and retaining sales representatives becomes difficult.
The role of MLM sales representatives
People become MLM representatives for different reasons. Some are driven by their passion for a company's products and services. Others are seeking an opportunity to satisfy their entrepreneurial dreams. Still others want an opportunity to earn a supplemental income. Today, 6.8 million Americans are MLM sales representatives, with 87 percent electing to work on a part-time basis. Across the range of personal motivations, MLM sales success is achievable through the following key responsibilities.
Business builder: Independent MLM sales representatives operate as owners of their own business, leveraging the infrastructure of the MLM company to distribute the products and services to an expanding community of customers. Representatives are able to build a business by taking the products and services straight to potential customers without worrying about securing retail distribution, paying slotting fees, or paying to receive premium placement on a store's shelf.
The tools and resources available through the MLM company provide sales representatives with relatively low costs to get started and plenty of support as they grow. For example, the company's MLM software includes selling tools such as replicated websites and shopping experiences, real-time sales volume and projected earnings reports, genealogy and rank qualification reports, and a branded mobile app, which help representatives connect with customers and efficiently manage their business. Over time, sales representatives recruit additional representatives to their teams, which is also called their downline. Through the MLM model, representatives are compensated based on retail sales as well as overrides for sales made by their downline teams.
Relationship builder: MLM sales are generated through strong representative-to-customer relationships. Successful MLM representatives build and nurture vibrant communities of customers expanding through relationship, word-of-mouth, and social selling marketing. These communities typically have shared interests and life goals that connect to the MLM's product offering. Technology, including e-commerce and social media tools provided through the company's MLM software, offer new opportunities for MLM representatives to create and strengthen relationships with their customers.
What it takes to start and run an MLM company
With the business advantages and structure in mind, there are four essential elements that work together to successfully launch and operate an MLM company.
1. A strong product offering
As noted above, product development is an important responsibility of an MLM's corporate team. Analyzing market needs and demand is an ongoing process, as is identifying products and services that fit well within an MLM's high-touch, highly personalized direct selling approach.
An MLM sale combines quality products with the extras delivered by the representative, which distinguishes the buying experience from traditional retail, and can support a higher quality product with a higher price point. For MLMs, customer purchase decisions are more trust-based than purely transactional. The relationships between a sales representative and her MLM community of customers are a powerful, if intangible, element that helps to drive repeat sales, fewer returns, and loyal, long-term customers.
Another differentiating factor for MLMs is the ability to introduce new products and services, keeping both sales representatives and existing customers engaged while sparking interest among new audiences. The business model's flexibility enables MLM companies to choose a cadence for product launches, with companies taking a range of approaches, including seasonal, monthly, weekly, and for some companies, even daily product launches. By introducing new products and services, MLM companies create a sense of expectation and excitement in the market and give their representatives conversation starters that catch the attention of busy customers.
Related: 10 steps for starting an MLM company
2. A viable compensation structure
Determining a competitive compensation plan that fits the company and incentivizes sales while still maintaining a healthy bottom line is a crucial step for all MLMs. But that doesn't mean there's a one-size-fits-all compensation solution. Each MLM must design a compensation program that takes the pricing structure of its products and services as well as the direct selling behaviors the company wants to reward into account.
All MLM compensation plans are based on the genealogy structure the company selects. Essentially an MLM's genealogy provides a record of all sales representatives included in each representative's team or downline. The "width" of a genealogy varies from one person to unlimited and determines how each person is connected to the company's income opportunity. In other words, the genealogy links a purchase to another person's earnings and determines how earnings are calculated and ranks are achieved.
Today, there is a growing trend among MLM companies choosing to take a hybrid approach, with payouts determined by a representative's placement genealogy and sponsorship genealogy. Five common payout plans – Breakaway, Unilevel, Binary, Hybrid, and Matrix – are the foundation of most balanced, effective plans. It's important to think about both current needs and future growth goals when selecting a compensation structure. While compensation plan designs must adapt and evolve with an organization, making significant changes can be a complex undertaking that can impact representative retention as well as overall profits. Many MLMs choose a plan structure as a foundation and build in other commission types to accelerate specific areas of growth.
Related: MLM Compensation: How to Build the Best Plan for Your Business
The company's MLM software provides representatives with an effective way to manage their organizations through at-a-glance visual views of the genealogy and comprehensive reporting options. In addition, the MLM software must deliver a precise commission engine that calculates and pays commissions accurately and smoothly – every time.
In addition to commission dollars, the best MLM compensation plans include recognition, such as ranks within the company, as another powerful way to motivate sales teams and drive sales. Well-defined ranks that set realistic stretch goals for representatives help keep teams engaged while the titles succinctly communicate what a representative has accomplished within the organization. The criteria for ranks and bonuses should align with the company's growth goals. For example, ranks and bonuses can be based on recruiting milestones, sales in a designated product category, or increased retail sales production.
3. Regulatory understanding and guidance
Compliance considerations are critical for MLMs, factoring into product development decisions and compensation structures. The Federal Trade Commission (FTC) defines strict regulatory requirements for MLM companies and closely monitors compliance. These regulations require MLMs to pay compensation based on sales to retail customers, not wholesale purchases or other payments by the company's representatives.
MLMs are also responsible for how products and earnings opportunities are positioned and presented in the market. The FTC monitors the claims made through product packaging, marketing campaigns, and field sales representatives to identify false or misleading claims about a product's performance or sales income potential.
It's important for companies to consult and retain attorneys who specialize in multi-level marketing and seek guidance on product and marketing compliance as well as compensation structure and international expansion. A skilled MLM attorney can advise on how to interpret current regulations and case law governing the industry.
4. An MLM software solution
MLM software is the operational engine for an MLM company, touching all facets of the business from commissions and compliance through inventory management, sales, and marketing. An MLM's software must provide the capabilities the company needs today, along with the flexibility to adapt as the company grows by offering add-ons like a promotions engine or the ability to accept international currencies.
Behind the scenes, MLM software streamlines and automates corporate back-office functions to provide both efficiencies and accuracy. Key capabilities include sales force and customer relationship management tools, inventory management, and comprehensive sales and genealogy reporting options. In addition, high-quality MLM software will also enable self-configurable incentives, as well as a self-configurable promotions engine.
As representatives join the company, they gain access to the MLM software's representative portal. This portal provides the data and tools they need to run their own business, end-to-end. The capabilities include administrative functions that allow representatives to capture customer profile information, manage inventory, and process and auto-ship orders. The MLM software also makes it easy for representatives to access the information they need, including real-time sales reporting, projected earnings, and rank qualification status. As representatives progress and achieve new ranks within the organization, the MLM software should support their expanded needs for more detailed reporting based on rank, as well as communication tools and training.
The company's MLM software is also the representative's hub for business-building sales and marketing tools. To enable e-commerce and online order processing, the MLM software provides replicated websites for each representative. The replicated sites have a unique URL so that a representative can promote and share her personalized site with customers, while ensuring overall company branding remains consistent. The replicated sites also include enrollment or "join now" functionality that highlights and simplifies the representative's recruiting efforts.
What to pay for MLM software
High-quality, reliable MLM-focused software is well worth building into an MLM company's budget. Experienced MLM software providers understand the sales model's complexities and potential pitfalls, which provides an MLM company with a valuable, expert resource to help them navigate growth and stay ahead of the ever-evolving demands of the direct selling environment.
When it comes to pricing, instead of looking for the cheapest or most expensive options, companies should seek high-quality software providers that deliver comprehensive out-of-the-box functionality to ensure the business runs efficiently and smoothly. High-quality MLM software will work with your team to configure your software to meet your company's needs. They should also offer additional capabilities that can be implemented down the road as the company scales.
Related: How to Find the Right MLM Software at the Right Price
When paying for MLM software, monthly flat-rate fees are the best option. MLM companies are able to plan their budgets without surprise software expenses. Typical monthly hosting fees are in the $3k to $4k range, with ongoing service, access to live support resources, and regular upgrades included.
How MLM companies measure success
Gauging an MLM's success should involve assessing performance in three categories – business, regulatory, and people.
1. Business metrics
Revenue is a key performance indicator (KPI) for MLM companies. Managing revenue and optimizing costs determines the level of profit the company is able to generate. Revenue is calculated by multiplying the sales price of the company's product or service by the quantity sold.
Net profits are the difference between the price paid by the customer for a product and the costs incurred to produce and sell it. Subtracting expenses and taxes from the revenue total equals the profit – also known as the bottom line.
It's also important for MLMs to track and understand the Cost of Goods Sold (COGS). This metric reflects the direct costs – including labor and materials – to deliver a finished product or service. For an MLM company, the costs associated with the distribution, sales, and marketing of the product are not included when calculating the COGS.
When an MLM company has a high gross profit, the business is healthy and running efficiently. A lower gross profit means the company is not efficiently converting its revenues into profit. To fully fund an organization's compensation plan, successful MLM companies generally look for a 5X multiplier from COGS to retail price. When a company is just starting out, initial order volumes may be lower, and COGS may be higher. Tracking the gross profit is critical to ensure the business is moving toward a 5x multiplier as the business grows.
2. Regulatory measures
As outlined above, regulations require MLMs to pay compensation based on retail sales rather than wholesale purchases or recruiting. That makes end-to-end visibility – from inventory intake through delivery to the end customer – essential. MLM software can automate the processes and provide this type of visibility, also known as "retail receipts."
In addition, a company's MLM software ensures the accuracy of both representative payouts and sales tax calculations by automatically integrating these processes within its back-office functions and sales tools.
Related: Everything You Want to Know About MLMs and How They Make Money
3. People metrics
MLMs succeed based on the ability to recruit and retain high-performing independent sales representatives. Attracting and keeping MLM representatives can have a significant impact on a company's bottom line. When retention increases by 10 percent, an MLM company's revenue will grow an estimated 49 percent over ten years.
Once a representative is onboard, training plays a pivotal role. Having a standardized onboarding training program helps organizations achieve retention rates 50 percent higher than companies who don't. High-quality MLM software should support onboarding strategies with automated, personalized, real-time mentoring alerts to help new representatives get started. These types of onboarding messages ensure that training content is delivered consistently and at the appropriate times with the ability to include supporting videos, activities, and tools that engage new representatives from day one.
Selling resources and support are other important factors in driving increased rep retention. Easy-to-use MLM software empowers representatives to build their businesses with online marketing, customer relationship management tools, and real-time reporting.
MLM companies and the way they work offer distinct and compelling advantages to both founders and independent sales representatives alike. The key to success is optimizing operations in order to keep the focus on sales and growth. ByDesign specializes in providing an ecosystem of MLM software solutions and certified partners for growing MLM companies. Learn more at ByDesign.com or contact us to schedule a mlm software consultation today.
Contact Us
Learn how the Freedom mlm software can help take your mlm business to the next level.