Back in the 1940s, a woman named Brownie Wise pioneered the art of party plan direct selling for Tupperware. Friends and family members gathered at a host's home to socialize, browse the innovative food storage products, and purchase them on the spot. Tupperware's success inspired dozens of other companies to adopt the party plan model as an effective way to reach target audiences and present products that benefit from a demonstration or explanation.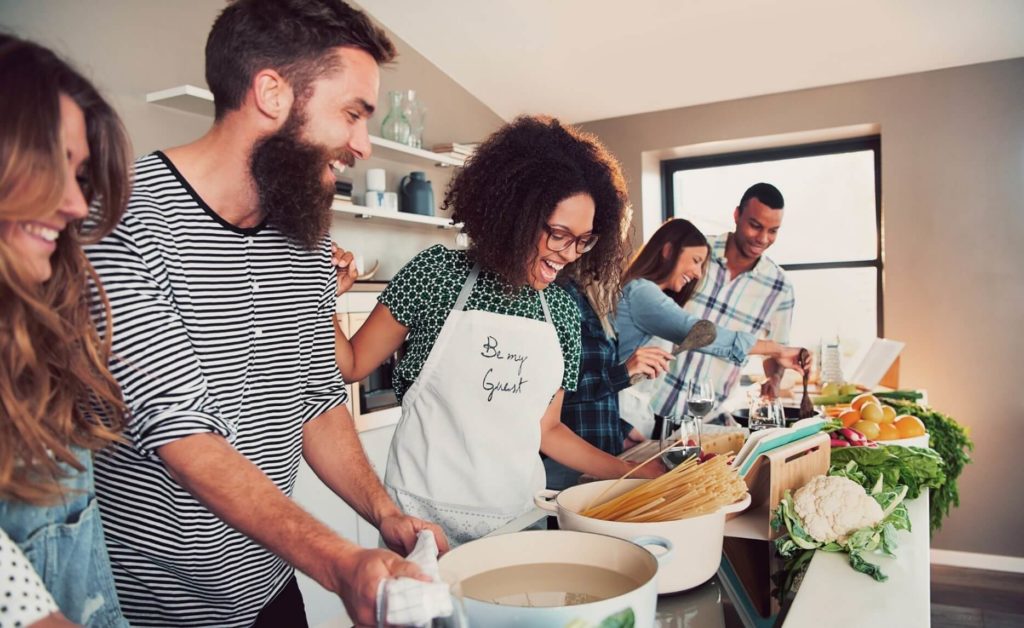 You might think that the 1950s through the 1990s were the high point of party plan selling, with companies like Avon, Mary Kay, and Pampered Chef becoming household names. However, with the advent of social media and virtual meeting tools, many would argue that now is another distinctive high point in the continuing evolution of party plan sales. Today, companies like Paparazzi Accessories, Scentsy, and Stella and Dot are taking the party plan model into the digital age.
Successful party plan companies market and sell products directly to customers through a mix of online, virtual, and in-home party events organized by independent sales representatives. The party plan companies arm these independent sales representatives with more than products to sell. The company's choice of party plan software is critical, as the software automates essential business processes and facilitates the sales experience, whether it takes place in-person or digitally.
How today's party plan companies work
In the 2020s, successful party plan companies are finding ways to blend a high-touch sales approach with an effective – and practical – use of technology. In addition to in-home events, online sales, virtual party events, and social selling are all options in the party plan representative's toolbox.
Regardless of whether an event is in-person or virtual, the party plan model is a type of direct selling that focuses on selling products in a relaxed, social setting. Party plan sales representatives work with party hosts who invite their friends and family to take part in the event. In turn, the party's host has the opportunity to earn rewards based on the number of people who attend the event and the amount of sales that are made. The rewards for party hosts are valuable and incentivizing. Examples include exclusive gifts only available when someone hosts a party or discounts on the host's own purchases.
The party events are built around personalized demonstrations and education about the products. Guests have the chance to experience the products through presentations, such as a cooking demo featuring kitchen gadgets being offered for sale, a makeover that highlights the benefits of the company's cosmetic line, or a fashion show showcasing the jewelry, accessories, or clothing that the guests can buy. The objective is to highlight the products in real-life scenarios with an emphasis on how they can simplify tasks, bring value, solve a challenge, or add a sense of style for the party's attendees.
Following the presentation, party guests are able to ask questions and purchase the products in a comfortable, social environment. For in-person events, guests can sample the products and even buy items to take home from the representative's on-hand inventory. Virtual events offered via platforms like Facebook or Instagram enable people to view the presentation, interact with other attendees, and ask questions from the comfort of their own home. In both cases, guests have easy access to select and purchase items, which are then shipped to them.
Well-run party events also serve as a natural environment for party plan representatives to meet and sign-up hosts for additional parties. The relaxed atmosphere and host incentives make people interested in learning more without the party plan representatives feeling like they have to aggressively recruit.
Setting party plan representatives up for success
Across the direct selling industry, women make up the majority – 74 percent – of the independent sales force. Likewise, most party plan sales representatives are women who join party plan organizations as a full-time, part-time, or side gig career that has the schedule flexibility they need combined with products they are passionate about. Party plan sales are appealing to more men in recent years. Now representing 26 percent of the overall direct selling sales force, the number of men involved is up significantly from 12 percent in 2007.
As more party events engage customers digitally, party plan companies are able to attract new representatives with tools to facilitate social and online selling. These types of tools enable representatives to broaden their reach without necessarily dedicating more time to building their party plan business.
Fulfilling the wide range of sales representative objectives and providing tech-friendly ways to connect with customers comes down to ease, which is why the company's choice of party plan software is crucial. The right software streamlines and automates tasks end-to-end, from booking party events and inviting guests through managing orders, shipping, and payments.
Today, the best party plan software is a web-based application that helps party plan companies streamline functions, including e-commerce and replicated websites, inventory management, commission payouts, and reporting. For the company's sales reps, the best party plan software simplifies what it takes to organize and host sales events, with features such as:
A party bookings engine that makes it easy to set up events and enroll new party hosts.
Electronic invitations for email and social media, as well as automated RSVP tracking.
Separate host portals with unique URLs and tracking, including host rewards qualification.
Simplified in-person, online, and mobile ordering capabilities.
Direct and group shipping options.
Business-building tools like personalized replicated websites, shopping cart functionality, party-specific reporting, and order history.
Choosing the best party plan software
One of the most important factors when choosing party plan software is the provider. The best party plan software providers have experience and expertise working with party plan companies and offer software solutions designed to meet the party plan business model's specialized needs. You should expect the party plan software to address most of your company's needs out-of-the-box, and you should never have to change your processes to fit a software's capabilities.
As you explore available options, leverage resources such as reviews and provider websites to understand how different features and party plan software providers compare. For example, third-party review sites, such as Capterra's Most Reviewed MLM Software Companies, can help you identify top-performing providers. Most third-party reviewers include party plan software providers within the broader categories of MLM (multi-level marketing) and direct selling. When reviewing the listings, look for companies with experience working with all types of direct selling companies. In addition, be aware that many review sites display "sponsored" companies at the top of the list as a default. To ensure you're seeing the highest reviewed providers, simply change the "sort by" filter.
After identifying the top-performing party plan software providers, visit the providers' websites to learn more. Seek a provider that can deliver the following:
Experience: Consider how long the software provider has been in business, along with its overall track record and profitability, as indicators that the provider will be able to meet both your short- and long-term needs.
Innovation: Look for party plan software providers with a demonstrated focus on continuous improvement and innovation. The best software providers have a regular cadence for releasing new features and functionality – with upgrades for major releases provided to customers at no cost. As a benchmark, look for providers who are making 500 or more software enhancements per year.
New releases for customized software: The party plan software you choose should provide most of the capabilities you need, but you should select a provider that also offers the ability to customize the solution to fit your company's needs. The best party plan software providers will also deliver updates, bug fixes, and enhancements – without overriding any customization – as part of your standard service.
Live support access: Make sure to compare ongoing service and support when evaluating software providers. User support will be critical as your company grows and your needs change over time. Seek a provider that has a dedicated team of support specialists with the expertise to answer questions and resolve any issues promptly. If a software provider offers support provided by a salesperson, developer, or owner of the company, that can be a red flag. Instead, you'll want to work with providers with teams that are dedicated to support and easily accessible "live" via phone or online chat.
Testimonials and case studies: The experience other party plan companies have with a provider can be especially insightful. The best party plan software providers will share testimonials and case studies from their current clients to give you a sense of how the software works in real-life, supporting the growth and challenges of companies similar to yours.
Flat-rate, fixed hosting fees: Of course, pricing is an important consideration when choosing party plan software for your company. Look for providers that offer flat-rate, fixed hosting fees with no additional hosting fees per order or sales representative. This enables you to establish a set budget without worrying about unexpected software costs.
From the first Tupperware parties through today's Facebook Live events, party plan selling starts with creating a fun, comfortable atmosphere and treating people like party guests, not just customers. The best party plan software makes it easy for sales representatives to focus on delivering the party experience by engaging guests through online, virtual, or in-home sales tools. At the same time, the best software providers are also committed to innovation, ensuring that your company is able to adapt as technology and customer expectations evolve.
At ByDesign, we specialize in MLM and party plan software solutions that help sales representatives succeed, and companies grow. To learn more, visit ByDesign.com or contact us to schedule a consultation today.
Contact Us

Additional Articles on Choosing Party Plan Software: