Identify MLM Reps who Will Succeed in Direct Selling
Direct selling companies thrive when there's a balance between selling to customers and recruiting new field sales representatives. Too little focus on retail sales can stifle growth by not maximizing the number of representatives offering the company's products or services. Too much focus on recruiting and building out downline teams can lead to potential compliance issues down the road.
Striking the right balance between sales and recruiting relies on a strategic approach to recruiting throughout an MLM company's lifecycle, from startup through established brand. And strategic recruiting depends on a deep understanding of who direct selling appeals to, what drives the appeal, and how to set people up for success. In this article, we'll define three distinct MLM representative profile categories, explore what inspires each to join an MLM company, and what drives them to succeed. But first, it's essential to understand the current market forces that are impacting not just direct selling companies but also the definition of work overall.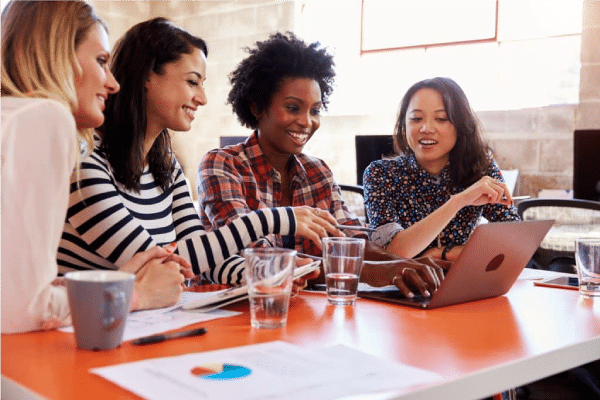 The shift in what people want from work
MLM companies have long offered representatives flexibility to create work schedules that fit their individualized goals, needs, and lifestyles. Joining an MLM company also provides representatives with an affordable option to become entrepreneurs and build their own businesses.
Today, nine in ten people say they want increased flexibility in when and where they work. The COVID-19 pandemic underscored and accelerated the desire for flexibility. For traditional employers, this translates into 54 percent of employees saying they will consider leaving their job if they aren't provided with increased flexibility.
However, even before the pandemic, workforce expectations were changing with the rise of what's called the gig economy. Also driven by a desire for flexibility and control, workers in a gig economy pursue flexible jobs, functioning as independent contractors or freelancers. In recent years, the increase in the number of people working independently has been dramatic. In 1995, roughly 10 percent of Americans were considered gig workers. By 2027, 58 percent of the workforce is projected to have worked or be working as independent professionals. At the same time, 94 percent of Americans say they're open to considering non-traditional employment.
The opportunity for MLM companies
As what people expect from work continues to shift, MLM companies are extremely well-positioned to provide what workers are seeking. Eight in ten Americans see direct selling as an appealing option that offers the flexibility they want combined with the opportunity to be their own boss. Interest levels are even higher among the younger Millennial and Gen Z segments, with nine in ten viewing MLM sales as an appealing career option.
A primary reason behind the favorable perceptions is how technology continues to simplify the ability for MLM representatives to reach customers and grow their sales. Today's MLM software makes it possible for representatives to connect with customers online and via social media, sell through robust, replicated Ecommerce websites, and efficiently run their business operations on the go using their smartphones.
As a result, MLM companies are growing. In 2020, direct selling companies recorded more than $40 billion in retail sales, which represented a 14 percent annual growth rate. The number of MLM representatives is also increasing – up 13 percent in 2020 to a total of 7.7 million representatives in the U.S. However, MLM representative recruiting can be challenging for organizations as half of MLM representatives leave the business within one year, and nine in ten leave within five years. Addressing this issue is prompting many MLM companies to examine and enhance their representative recruiting strategies, starting with an improved understanding of the types of people direct selling appeals to, what drives the appeal, and what makes representatives successful.
3 profiles of successful MLM representatives
Smart MLM recruiting isn't a one-size-fits-all strategy. Today, MLM companies and their representatives must take a targeted and tailored approach to identify the attributes that representatives need to succeed within the organization's culture as well as the expectations and objectives different representatives have for their direct selling careers. Overall, MLM companies should understand and address three primary types of MLM field sales representatives as part of their recruiting efforts.
MLM Recruiting Profile #1: The Full-time Entrepreneurs
Out of the 7.7 million MLM representatives in the U.S., approximately 900,000 are pursuing their MLM business on a full-time basis, which the Direct Selling Association defines as working on their business 30 hours or more per week. These full-time representatives are highly entrepreneurial and focused on building both their own sales as well as their downline organizations.
Who they are: Across MLM representative profiles, women make up 75 percent of the population, and most are over age 35 (77%). The representatives who make building their MLM business a full-time career are often moms looking for a flexible opportunity to work while caring for their kids. They are also frequently looking to fulfill their aspirations to run their own business, so they seek opportunities with high growth potential and products or services that they are passionate about. Over the course of their career, these full-time representatives will be leaders within your MLM organization.
What motivates them: Full-time MLM Entrepreneurs typically split their focus between selling and recruiting new team members. They're goal-oriented and value recognition of their achievements. It's important to have a compensation plan that recognizes sales and recruiting while also providing incentives that inspire full-time representatives to continue to stretch their goals and try new tactics. Effective MLM compensation programs incorporate competitive commission structures, such as matrix, hybrid, binary, or unilevel, that align with the overall organizational objectives, product portfolio, and culture. Include bonuses, contests, and the ability to earn ranks within the organization to round out your company's incentive and recognition program.
Tools that are key for their success: Having a solid onboarding program is crucial for long-term direct selling success. Leverage your MLM software to create and automate journey-based onboarding that delivers information and training resources as new representatives need it. Research shows that when you set representatives up to make a sale within 14 days of joining the organization, they stay with the MLM company for an average of six years, which is significantly longer than the industry's overall retention rates.
In addition to comprehensive onboarding and ongoing training programs, provide a range of business-building tools, including robust reporting capabilities. Tap into your company's integrated MLM software to give Full-time Entrepreneur representatives reporting tools that help them track progress toward objectives, monitor sales trends, and identify opportunities for growth. Provide user-friendly access to genealogy views and reports so that representatives can track activity details across their downline team.
MLM Recruiting Profile #2: The Part-time Supplementers
Most MLM representatives – 88 percent – pursue their direct selling careers on a part-time basis, which is defined as fewer than 30 hours per week. Among these part-time representatives, many approach their MLM business as a way to supplement a primary income. That puts flexibility and ease at the top of their priority list as they look to optimize their time.
Who they are: Primarily women, the Part-time Supplementers range in age. The part-time "side gig" opportunity is particularly appealing to Millennials and Gen Z. Half of Millennials and almost half (45%) of Gen Z have side gigs, aka a supplemental way to earn income. Of those with a side gig, 53 percent say they depend on it to make ends meet. Starting an MLM business appeals to 88 percent of Gen Z and 85 percent of Millennials for three key reasons: the opportunity to become more financially secure, low start-up costs, and flexibility.
What motivates them: Selling – and earning – are the main drivers for part-time MLM representatives focused on supplementing their income. They're looking for MLM companies to help them maximize the time they spend on their business with tools and support that increase their productivity and improve their ability to reach potential customers. They are interested in technology and are receptive to tools that help them automate tasks, engage customers, and track their progress.
Tools that are key for their success: Ecommerce capabilities are vital for all MLM representatives, but especially for the Part-time Supplementers. Choose an MLM software platform that enables representatives to easily set up a replicated Ecommerce website with their own unique URL (website address). Make sure your MLM software provider offers the latest shopping cart capabilities, including features that make searches easier like product categories and filters, helpful tags identifying top sellers, new items, or limited quantities available, and "you might also like" recommendations and customer reviews.
For time-sensitive Part-time Supplementers, optimize MLM software functionality like automated alerts that let representatives know as new sales or rep enrollments occur. Plus, ensure that everything from the replicated sites to the representative dashboard is mobile-responsive, so it's easy for reps to work on the go via their smartphone or tablet.
MLM Recruiting Profile #3: The Part-time Goal Setters
The third category of MLM sales representatives also pursue their business part-time, but they're more likely to engage on an as-needed basis tied to specific income needs, such as earning extra income around the holidays or paying off a specific debt. Keeping these Part-time Goal Setters connected and motivated is important to ensure they come back to your MLM company when they're ready to re-engage rather than moving on to a different opportunity.
Who they are: Part-time Goal Setters are often loyal customers first. Like the other representative categories, they are passionate advocates for the MLM products and services, with a genuine desire to share the benefits with their family, friends, and communities. They rely on their MLM business to be there when they want to dial up their activity and to run efficiently when they have less time to focus on it.
What motivates them: Because their focus is driven by specific needs, these part-time representatives are extremely goal-oriented. To help them succeed, make sure your company's compensation program is straightforward and easy to understand – and ensure that payments are available promptly. In addition, choose MLM software that provides easy access to information, customer data, and selling tools. Part-time Goal Setters count on navigation that's intuitive, so they're able to quickly find what they need even if they're not using the platform every day.
Tools that are key for their success: Like the Full-time Entrepreneur and Part-time Supplementer representatives, the Part-time Goal Setters will leverage social media to connect with customers and make sales. Explore MLM software solutions that facilitate social selling, including options to host live events. Social selling tools that integrate with your back-end MLM software streamlines the selling process and enables representatives to focus on interacting with their customers.
Autoship is another essential tool across all representative categories, but it can be an especially effective way for Part-time Goal Setter representatives to create a steady flow of sales income. With autoship, customers can set up recurring orders. Then, your MLM software technology automatically manages the ongoing shipments, payment collection, and customer communications.
Strategic recruiting of the right representatives drives MLM growth, rep retention rates, and customer satisfaction. With 20+ years of experience in the MLM industry and lessons learned while serving more than 1,000 clients over the years, ByDesign Technologies provides MLM software solutions to help you optimize your operations and achieve your growth goals. Learn more at ByDesign.com or contact us to schedule an mlm software consultation.
Contact Us
Learn how the Freedom mlm software can help take your business to the next level.

Additional Articles on MLM Representative Recruitment: