Party Plan Company
A party plan company combine direct selling with party events to create a social, highly personalized shopping experience. Successful growth strategies focus on three primary areas: Assisting independent sales representatives in increasing sales to party participants, increasing the number of party events, and recruiting new sales representatives. The company's party plan software is an essential component for each of these growth focus areas.
Technology is transforming how party plan companies attract and engage customers, as well as how sales are made. Along with traditional home-based party selling events, the internet has dramatically expanded the opportunity for party plan companies to reach new customers through online, virtual events and social selling via social media platforms like Facebook and Instagram. A company's party plan software not only makes these digital events possible for independent party plan representatives to host; it also makes them a highly efficient and practical option for reaching more potential customers. Let's examine the central role party plan software plays in each growth strategy.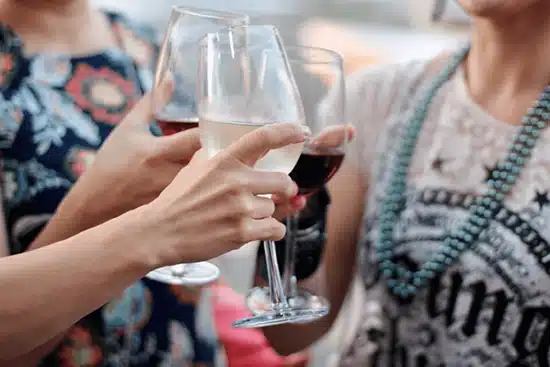 1. Increasing sales to party participants
Invitation ease
The first step for any successful party is inviting the right mix of guests and getting them to attend. Party plan representatives collaborate with party hosts to send out invitations and track RSVPs.
Party plan software gives sales representatives the ability to create electronic invitations for effective delivery by email as well as the host's social media platforms. Electronic invitations include clickable RSVP links that make it easy for party guests to respond. Behind the scenes, the party plan software automatically tracks the RSVPs so that the representative and host can stay up to date on who's responding and who hasn't. That way, the host can follow up as necessary to engage and encourage invitees to attend.
If the party event will be virtual, the automated RSVP registration can trigger a follow-up message and reminders to party guests providing the event's specifics, including date, time, and click-able link to the pre-scheduled online event.
Event engagement
The secret behind the party plan sales model is creating engaging, fun events that encourage guests to socialize with each other and experience the products. Whether the party is in-person or virtual, successful representatives build the event around a brief demonstration of the products, such as a makeover, a cooking demo, or a fashion show. By giving attendees the ability to see the products in action, sales representatives create a heightened sense of need – often pairing it with special promotions like product bundles or discounts available only when items are purchased during the event.
Party plan software is the engine behind exceptional party and purchase experiences. Along with providing representatives with the flexibility to customize discounts and promotions, the best party plan software simplifies the shopping and purchasing processes for party attendees. Key capabilities include shopping cart functionality and online guest ordering options that make it easy for customers to click on what they want and move seamlessly through the purchase process when they're ready. For in-person events, online ordering helps representatives and customers with the ordering and payment process, eliminating paper order forms and re-keying. The best party plan software will also be optimized for mobile devices so that the content and purchase process work well for customers and representatives who engage on their smartphones or tablets.
Shipping options
The perfect ending to a fun party event is getting the purchased items into the hands of party attendees quickly. Depending on the type of party, party plan software should give representatives a range of product delivery options. For example, for traditional in-person events, the representative may want to have some on-hand inventory so attendees can buy items and take them home from the party as an appetizer of sorts for the additional items ordered during the event.
For virtual events or live selling events on social media – as well as placing orders during in-person events, party plan software should enable both direct shipping to each customer's home address or group shipping to the party representative or host for distribution and delivery to customers.
Replicated websites
A crucial feature of party plan software is the ability to enable sales representatives to create replicated websites as a hub for their business and a destination for customers to place orders, make repeat purchases, and sign up to host party events. Replicated websites make it possible for representatives to personalize their site by adding a photo and information about their business. At the same time, the party plan company is able to set parameters to ensure consistency of the brand and marketing. The replicated sites are also integrated with the party plan company's backend software, which makes inventory management, payment processing, shipping, and reporting easy for both the company and the representative.
2. Increasing the number of party events
The second major growth strategy for party plan companies is facilitating the representatives' ability to increase the number of party events they're able to manage. Party plan software technology is key because it automates administrative tasks and provides easy-to-access tools to engage party hosts.
In addition to making it easy for party plan representatives to plan and set up multiple parties simultaneously, party plan software should also make it easy for customers to sign up and host parties of their own. A party booking engine provides online access that streamlines the process of enrolling new party hosts and setting up events. It's also an effective marketing tool that reinforces the opportunities party hosts have to earn rewards, such as discounts or exclusive products, based on the number of party attendees or the amount of sales made.
The best party plan software also provides the ability for representatives to establish separate portals for each party host, complete with unique URLs and tracking capabilities. This makes it easy for party hosts to track their progress toward rewards qualification and redeem their rewards.
3. Recruiting new party plan sales representatives
Booking parties and making sales are important revenue streams for party plan representatives. But so is the ability to build a team of sales representatives who are doing the same thing. Based on the party plan company's compensation plan, a party plan representative earns a commission payout based on the "downline" team of sales representatives she recruits and sponsors.
Party plan software makes the process of recruiting, onboarding, and supporting a team of representatives simple for a party plan company. Look for features such as graphical genealogy reporting and representative portals that make business building, inventory management, commission payouts, and day-to-day business tasks efficient and easy.
Increasing product sales, increasing party events held, and increasing the sales team are the three essential elements of a growing, successful party plan business. Party plan companies set the stage for their representatives' success with party plan software that enables each of these growth strategies and helps representatives stay focused on building relationships with their customers and creating fun, engaging, and profitable party events.
Learn more at ByDesign.com or contact us to schedule a mlm software demo.
Contact Us
Learn how the Freedom mlm software can help take your mlm business to the next level.

Additional Articles on Choosing Party Plan Software: