Party plan companies continue to evolve and thrive – leveraging technology and party plan software to create fun, social, and highly personalized shopping experiences that connect with today's consumers. Like so many other industries, technology has had a transformational impact on party plan companies, from how they engage customers and attract new representatives through how sales are made.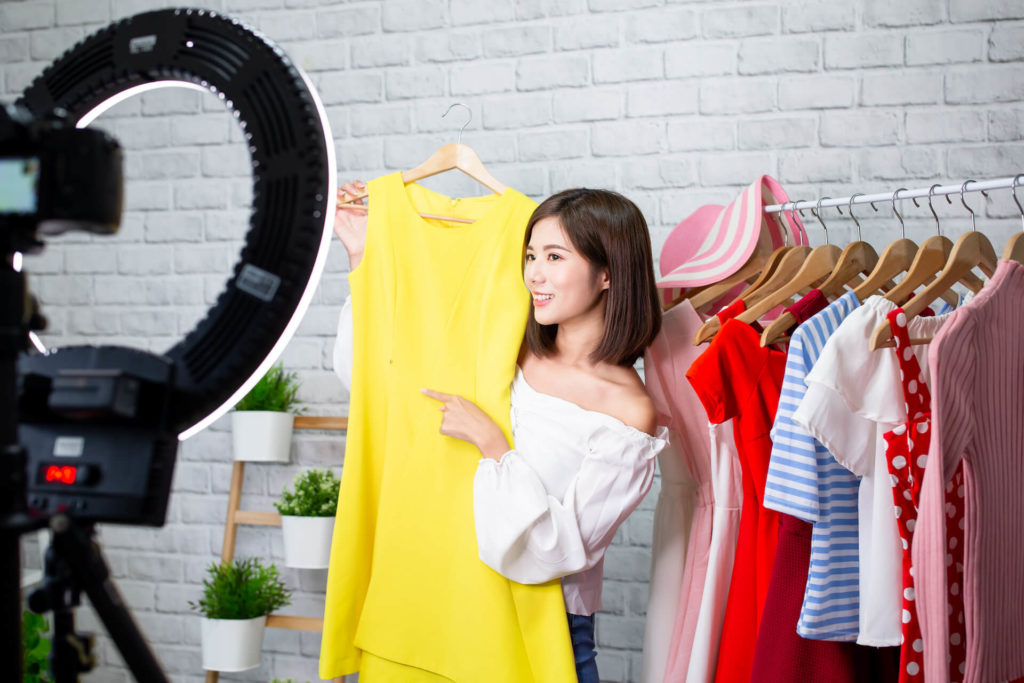 The technological evolution has proved to be a good fit for party plan companies, their independent sales representatives, and their customers alike. Today, party plan companies and their representatives can combine traditional home-based party selling events with online, virtual, and social selling events to reach increasing numbers of potential customers. No matter which type of event a rep chooses, the company's party plan software makes customer outreach, party management and execution, and the sales process effective and highly efficient.
As technology continues to evolve, successful party plan companies are relying on three basic building blocks for continued strategic growth. Each building block – powered by the choice of party plan software – enables companies and representatives to accomplish more without necessarily requiring more resources.
Building block #1: Engage more customers (and make more sales)
Engaging customers is part art and part science, combining invitation outreach, event experience, and purchasing ease.
Invitation outreach
Whether party events are in-person or online, inviting and engaging the right mix of participants is essential. Technology has simplified and automated the invitation process. Now, party plan representatives collaborate with party hosts to craft guest lists, sending out invitations via email and social media. Along with attention-getting subject lines and message content, click-able RSVP links make it easy for guests to respond.
The company's party plan software tracks RSVPs automatically. Both the party host and party plan representative can easily access who is responding, following up with tailored messages providing additional party information for attendees or reminders to those who have not sent an RSVP. The ease of sharing the invitation, as well as sending follow-up messages, helps drive interest and participation. For virtual events, email and social media also effectively deliver event details and links.
Event engagement
In the longstanding tradition of Tupperware, Pampered Chef, and Mary Kay parties, the key to party plan sales success is engaging guests during the events themselves. Experienced party plan representatives know sales are driven by events that include a careful mix of socializing, product demonstrations, and fun. While showcasing the products in action – through cooking demos, fashion shows, or makeovers – is critical, the social aspect should be given equal attention. Successful events feel like a party, not a sales push, with plenty of opportunities for guests to interact.
Creating a party atmosphere differentiates the party plan shopping experience. Whether they are chatting online or in-person, guests interact with each other and the products, with the chance to purchase seamlessly woven throughout. Again, today's party plan software plays a pivotal role.
Party plan software provides representatives with the flexibility to customize promotions and discounts to fit the event and the guests. Along with exclusive promotions that create immediacy and a heightened sense of need, the party plan software's shopping and purchasing processes simplify the buying experience for party attendees.
Shopping ease
Today's customer expectations are shaped by online shopping. Party plan software capabilities should leverage and capitalize on these expectations with functionality such as shopping carts, online ordering options, and a streamlined, intuitive purchase process. And, of course, the best party plan software is optimized for mobile devices, ensuring that the experience works well for party guests who engage via their smartphones or tablets.
In addition, accessible, click-able shopping functionality applies to both online and in-person events. For example, online ordering helps party plan representatives and customers place orders and make payments during in-person events by eliminating paper order forms and the re-keying of information.
Beyond shopping, ordering, and payment processing, party plan software also provides an engine that supports social selling events via platforms such as Facebook and Instagram. In fact, party plan companies are well-positioned for increased customer comfort levels with virtual events as a result of the COVID-19 pandemic. While traditional, brick-and-mortar retailers scrambled to build social selling capabilities, party plan companies were able to dial up virtual events to continue connecting with customers.
Replicated websites are a critical component in the party plan shopping experience. For party plan representatives, the replicated sites serve as a hub for running their business as well as a go-to destination for customers to place orders, make repeat purchases, and sign up to host future party events. For party plan companies, replicated websites help to ensure brand and marketing consistency while also providing independent sales representatives with the ability to personalize their site by adding a photo and sharing information about their business.
Most importantly, today's replicated websites should be fully integrated with the party plan company's backend software, which makes payment processing, shipping, inventory management, and reporting seamless at both the corporate and representative levels.
The ability to efficiently deliver purchased items rounds out the party plan shopping experience and should not be overlooked. Today's party plan software should provide a range of product delivery options to help representatives create an effective, end-to-end customer experience. Across live selling events on social media, virtual online events, and orders placed during in-person events, party plan software should enable direct shipping to a customer's home address or group shipping to the party plan sales representative or host for follow-up delivery to customers. In addition, representatives should have the option to have a supply of popular and signature items on-hand at traditional, in-home events, so attendees can walk away from the party with a few purchases as they await the arrival of additional items ordered during the event.
Building block #2: Host more party events
Just as technology enhances the ability to engage customers and make more sales, technological advances also make it possible for party plan representatives to manage more party events. In effect, party plan companies can increase the capacity and productivity of representatives with party plan software that automates administrative tasks and provides accessible online business-building tools.
Not only can party plan representatives plan, set up, and manage multiple parties at the same time, but the best party plan software also makes it easy to recruit party hosts and book new events. While selling is always important, establishing an ongoing, effective process and pipeline for future parties is vital for long-term success.
A party booking engine within the party plan software streamlines the process of enrolling new party hosts and setting up events online. It can also serve as an effective marketing tool that promotes the opportunities party hosts have to earn rewards for holding events, achieving guest participation thresholds, and hitting sales targets. Party host rewards can range from discounts to free products and exclusive host-only gifts.
Representatives can highlight the opportunity to host a party during an event, including special limited time offers, such as prize drawings or discounts on party purchases. Interested guests are able to go online and complete a simple sign-up right from their phone during the party.
In addition to making signing up to become a party host easy, look for party plan software that keeps engagement high by providing the ability for representatives to establish separate online portals for each party host, complete with unique URLs, tracking, and reporting capabilities. Easy, online access enables party hosts to track their progress toward rewards qualification, get inspired to qualify for additional items, and redeem their rewards.
Building block #3: Recruit, onboard, and manage more party plan representatives
The third building block of party plan company success is expanding the network of independent party plan representatives. Each representative can build their own team by recruiting and sponsoring other party plan sales representatives, also known as their downline. Representatives earn commission and bonus payouts for the downline team's sales activity.
Similar to streamlining the sign-up process for party hosts, the company's party plan software should make recruiting and onboarding new sales representatives accessible and simple as well. Effective onboarding is crucial for long-term success. Research shows that initial training and support for new representatives can be a difference-maker in the direct selling industry, where average representative turnover rates are as high as 50 percent within the first year. Organizations that deliver standardized onboarding programs can achieve 50 percent higher retention rates and 62 percent higher productivity.
Party plan software can also make managing a team of representatives easier with features like graphical genealogy reporting and representative portals that support and automate business building, inventory management, commission payouts, and day-to-day administrative tasks.
Today, party plan companies thrive by adapting to changing customer needs and expectations – and by continuing to leverage technology to drive increased product sales and party events held, both in-person and virtually. Long-term success is facilitated not only by the entrepreneurial appeal of becoming a party plan representative but also by digital business building tools delivered via the company's party plan software. At ByDesign, we specialize in MLM and party plan software solutions designed to help sales representatives succeed and companies grow. Click here to learn more about our party plan software, and contact us today to schedule a consultation.
Contact Us

Additional Articles on Choosing Party Plan Software: