Customer Experiences | Customer centricity is having a moment. As multi-level marketing (MLM) companies pursue ambitious growth strategies in a highly competitive environment, they're taking a fresh look at how they can deliver exceptional customer experiences to create differentiation and drive increased customer satisfaction, loyalty, and sales.
Overall, customer centricity means putting customers at the center of everything an MLM company does – from products and service through Ecommerce and marketing. But true customer centricity is more than just a buzzword that companies talk about. For MLM organizations, customer-centric strategies happen when creating exceptional customer experiences is a deeply embedded part of the company's culture. A customer-focused culture makes customer centricity a shared responsibility between corporate leadership and independent field sales representatives alike.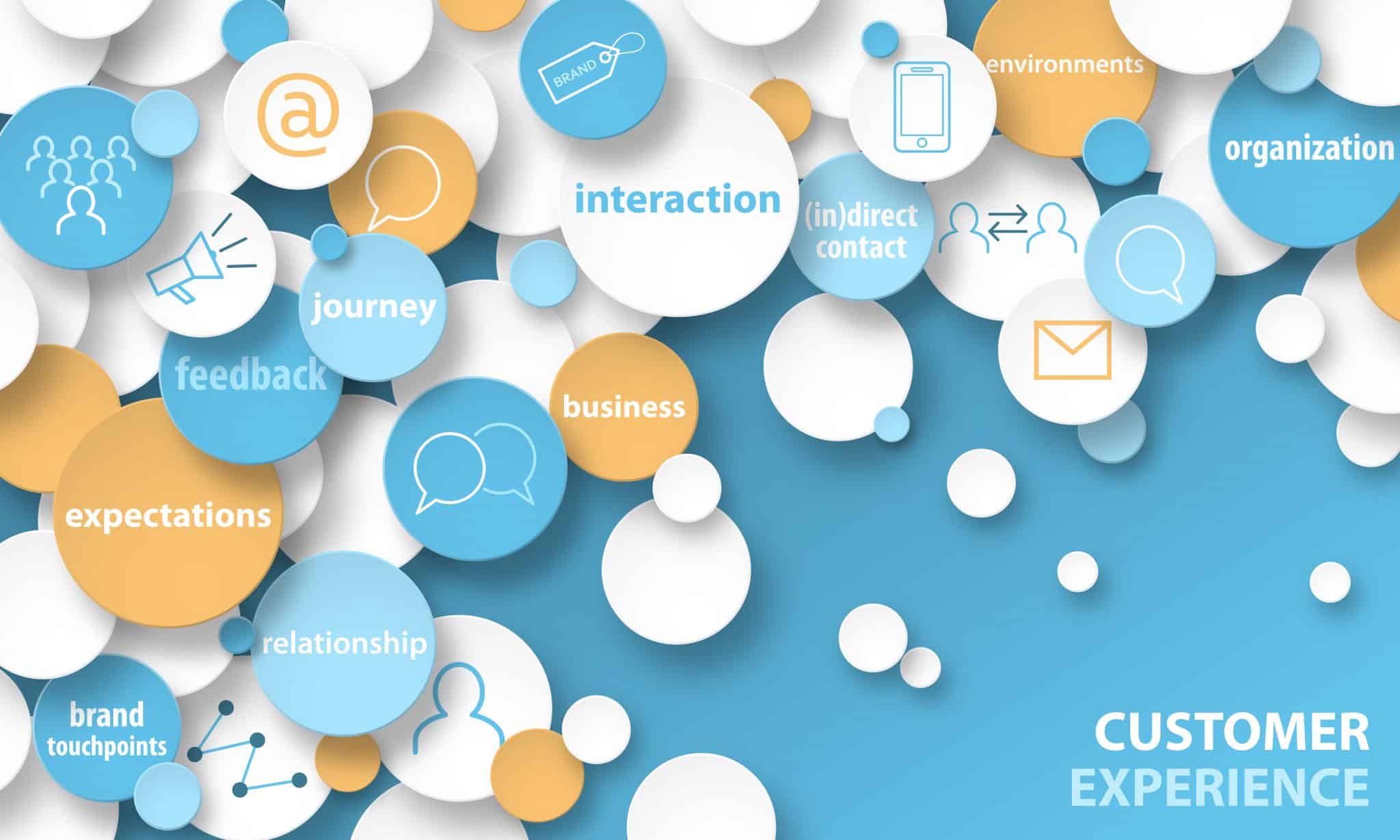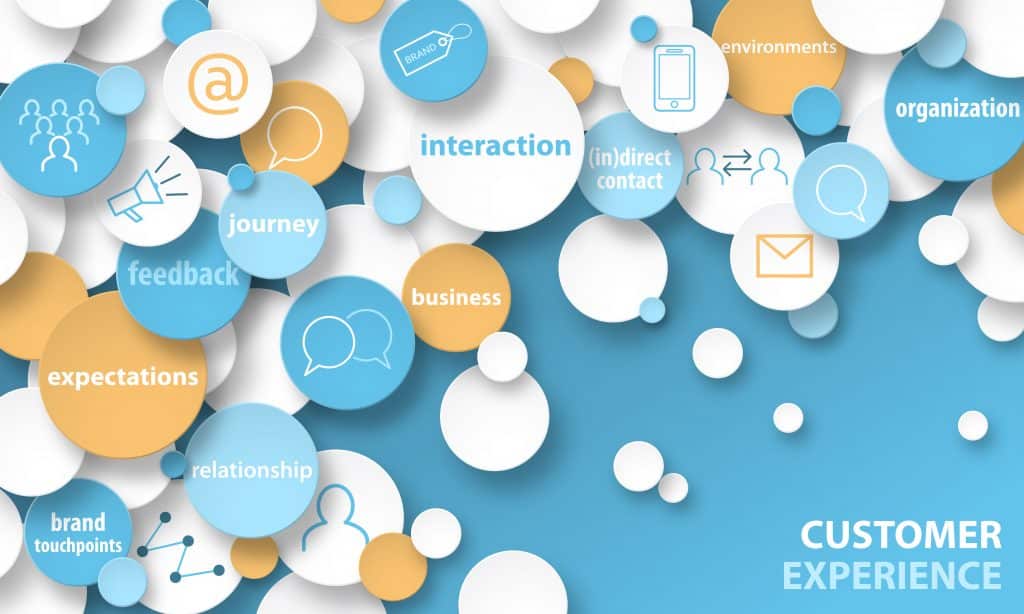 The benefits of customer centricity
Strong customer relationships are at the root of direct selling success. Customer centricity adds a strategic element to the MLM representative-to-customer relationships and translates them into business objectives that can be tracked through customer satisfaction, loyalty, and retention metrics. Improving these metrics have a tangible impact on the success of both the MLM company and its field representatives.
Customer satisfaction: Satisfied, happy customers are 14 times more likely to make a purchase than prospective customers.
Customer loyalty: When a customer is loyal to an MLM brand, nearly nine in ten will recommend it to their friends and family.
Customer retention: Existing customers are a valuable asset for both MLM companies and their representatives. Organizations that have a customer-centric focus are 60% more profitable.
Another valuable measurement of customer centricity is Customer Lifetime Value (CLV). CLV measures the value of a customer based on the entire relationship over time rather than on a purchase-by-purchase basis. To calculate CLV, multiply the annual customer revenue by the number of years as a customer. Then, subtract the associated acquisition and service costs. Knowing the CLV number highlights the value of loyal, repeat customers, which cost a company up to five times less than acquiring new customers. A customer-centric focus increases customer lifetime value.
Finally, customer centricity can be especially valuable for MLM companies because of how it contributes to positive word of mouth. Positive experiences with a product or with a representative get people talking. As they share their experiences with friends and family – or with a wider audience on social media or by leaving a review on your Ecommerce website, they are influencing the decisions of prospective customers. For MLM companies, the value extends beyond customer influence. Positive word of mouth also helps to drive representative recruitment.
The building blocks of customer centricity
When MLM companies adopt a customer-centric strategy, they're making a conscious decision to view everything the organization does through the lens of their target customers. To do this effectively, companies must first have a deep understanding of who these target customers are, what they need, and what their challenges are.
From there, every strategic decision is made based on how well it aligns with the target customers' needs and challenges. In fact, customer centric MLM companies are continuously evaluating their products, services, processes, and technology from the perspective of their target customers, answering questions like:
How will a new product or product enhancement benefit our target customers? A customer-centric approach means that when potential products don't line up with customer needs and challenges, they aren't developed. And underperforming products are revised to better align with customer challenges or discontinued.
How will a new process enhance our target customers' experience? Designing processes from the customer perspective requires a detailed understanding of every potential customer interaction – and potential obstacles – so that they can be refined to maximize ease, convenience, and personalization.
How will this new technology or MLM software feature benefit our target customers? A company's MLM software platform is more than behind-the-scenes technology. First, it should streamline and simplify operations for both the company and its representatives so that they're able to remain focused on delivering for the customer. In addition, MLM software is a vital tool that can be optimized to provide stand-out customer-facing experiences, such as Ecommerce access and ease, tailored marketing outreach, and social selling.
As MLM companies ask and answer these questions, they should rely on three critical building blocks of customer centricity.
1. Refocus across the board
For many MLM companies, adopting a customer-centric approach requires a shift away from a traditional product-focused mindset. Product-centric organizations start with products – focusing on marketing their features rather than the customer needs they meet. This focus typically extends into product development, with new product ideas or enhancements coming from internal drivers to make a product better, faster, stronger, etc.
Customer-centric MLM companies start with the customer. Marketing conversations focus on how the product fulfills the customer's unmet needs or solves their challenges. When it comes to product development, the drivers come from outside the company through market research, customer feedback, and reporting.
The shift is major and takes commitment from both MLM leadership and sales representatives. To assess whether a decision is product- or customer-centric, apply these criteria.
Product-centric companies aim to create better products. Customer-centric companies aim to create better solutions for the customer.
Product-centric companies are always looking for new products to develop. Customer-centric companies are always searching for new customer needs to fulfill.
Product-centric companies prioritize and reward product development. Customer-centric companies prioritize customer relationship management that helps to identify solutions to develop.
2. Deliver personalization-plus
As the broader retail industry seeks to increase the level of personalized service it delivers, MLM organizations have an advantage. The direct sales model is based on strong, one-to-one relationships built between MLM representatives and their customers. By adopting a customer-centric strategy and culture, MLM companies have the opportunity to turn this strength into a competitive differentiator.
Customer-centric MLM companies harness the customer data and reporting capabilities provided through their MLM software to gain insights into their customers' needs, buying behaviors, and expectations. These data-driven insights are the primary input into how the company increases personalization in three main areas – people, product, and process.
People: Everyone in a direct selling organization contributes to creating strong, personalized customer relationships. By making the customer central to every decision, MLM leaders, corporate employees, and field sales representatives have a shared understanding of what it's like to walk in the shoes of their customers. This understanding – known as customer empathy – informs the development of the training, sales tools, and service support needed to consistently deliver personalized customer experiences.
Product: Typically, personalization relates to how a product is positioned for customers.Remember, product-centric companies emphasize features and enhancements; customer-centric companies and salespeople listen to their customers and tailor their marketing messages to present products as solutions that fulfill specific needs. MLM representatives can take personalization to the next level by leveraging the alerts option within the company's MLM software. Personalized thank you messages for purchases or a text message to let a customer know about a new product or promotion further customize a customer's experience – and strengthen loyalty.
Process: Customer-centric MLM companies tap into their customer insights when creating or refreshing processes – both internal and external. Each process affects the overall customer experience, even if a customer never directly interacts with it. For example, journey-based onboarding training for MLM representatives builds product knowledge, creates consistency in sales tactics and service delivery, and instills company culture, all of which ultimately impact the customer experience.
3. Tap into technology
Technology makes customer centricity possible and attainable for MLM companies. Today's shoppers have high expectations for simplicity and ease. They also set high standards for personalized service. In other words, customers require convenience mixed with customization.
The MLM software a company chooses is a critical element in delivering on these customer expectations. From 24/7 shopping access through end-to-end operational efficiencies, the right MLM software enables companies and their representatives to meet customer needs – and deliver a customer-centric experience that keeps them coming back.
Your company's MLM software should serve as a centralized hub that enables field sales representatives to create personalized experiences. For example, replicated websites make it easy for MLM representatives to set up a selling website – with a unique URL (web address) for their business – that gives customers anytime access to purchase and offers the latest Ecommerce functionality, including shopper-friendly shopping carts, customized "you might also like" recommendations, and mobile-responsive design.
Behind the scenes, vital MLM software tools create the ease customers expect by making the operational elements of running a direct selling business easy for representatives. MLM software technology streamlines tasks like customer relationship management (CRM), payment processing and automated sales tax calculation, shipping fulfillment and autoship, reporting, and inventory management. This way, MLM representatives are able to focus on customer centricity by building strong relationships, making sales, and recruiting their downline teams.
Customer centricity doesn't happen overnight. To successfully adopt a customer-centric strategy – and reap the rewards – MLM companies must commit to create, execute, and maintain a culture that puts customers experiences front and center. ByDesign Technologies has 20+ years of experience in providing MLM companies with the industry experience, cutting-edge software solutions, and trusted partnerships they need to build and grow their businesses. To learn more, visit ByDesign.com or contact us to schedule an mlm software consultation. 

Additional Articles on MLM Customer Centricity:
Contact Us
Learn how the Freedom mlm software can help take your business to the next level.