Perfecting the Digital Customer Experience
Consumer demands and expectations are driving the success of our companies more than ever before. There is a growing awareness that customers expect more from the companies they engage with and purchase from. As a result of evolving consumer behavior, we are no longer selling products, but all of us are now in the business of selling experiences — and that digital customer experience is now the key brand differentiator.
The customer experience encompasses the entirety of the journey from the first-time potential customers become aware of your brand until they stop buying from your company.
Experts estimate that an intangible experience equates to 75% of what customers purchase from a company. It may seem counterintuitive, but today, the best way to increase sales is to stop selling products and start focusing on selling experiences. With the correct execution, this strategy will draw customers in and inspire them to make a purchase.
A great customer experience not only increases customer satisfaction but has also been proven to improve retention and profit. Companies that focus on a customer-first strategy are 60% more profitable than companies that fail to prioritize the customer experience.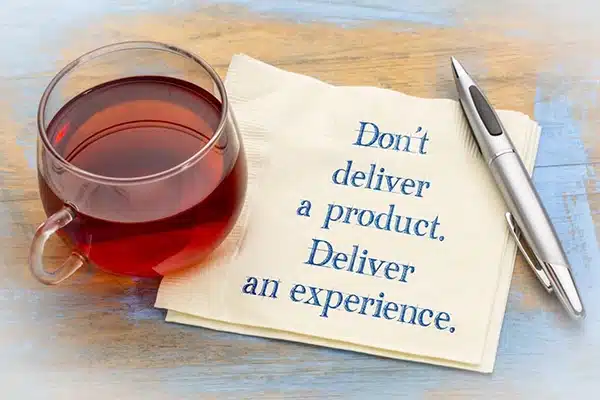 Once a company decides to focus on its digital customer experience, measurement is essential. One of the main benefits of measuring your performance is to learn where you are doing well and where you need to focus attention. Over the years I have worked with many companies that have done a great job of delivering an ideal "experience." Based on the best practices of each of those companies, I have put together 10 tips as a practical guide for your business, along with the key performance indicators you can use to measure your results in each area.
The Direct Selling Customer Experience is Now Digital-First
Wherever your customers are engaging with your brand through the internet, it's a digital experience. It may start with a social media post, an electronic invitation to a virtual party, a visit to your marketing website, a representative's shopping cart, or any other channel where you have a virtual touchpoint established.
Creating a cohesive digital customer experience requires that you consistently provide a fast, responsive, and frictionless experience for consumers as they move between multiple brand touchpoints during their journey from prospect to customer.
10 Tips with KPIs for Creating a Customer-Centric Digital Experience
When designing a customer-first digital experience, focus on building in ease at every digital touchpoint through the lens of a customer.
1. Consistent Brand Experience from Any Device
Consumers often do product research on a mobile device and then shop and purchase on a laptop. After receiving the product, they may reach out to corporate with a question from their tablet. All of your online experiences must be responsive – meaning the display will automatically resize to match the device the customer is using. KPI – Customer Conversion Rate (turning browsers into buyers)
2. Preferred Customer Programs
A preferred customer program is ideal for customers who love your product and want to buy at a discount without becoming a representative. This type of program drives deeper engagement with these valuable customers. In addition to special pricing for preferred customers, we see companies include an early buying window for product launches, upgraded shipping, exclusive support, and preferred only promotions and sales. It is common for companies charge a small fee for the upgrade from traditional customer to preferred customer to cover the program's costs. KPI – Customer Churn Rate
3. Customer Referral Program
The best way to get more happy customers is to have your current customers share their experiences. Gain additional customers from your top customers by offering incentives such as a prize, gift, or discount every time they make a certain number of referrals. Finding ways to incentivize customers to sing the praises of your products is a great way to let word-of-mouth marketing do the heavy lifting and organically grow your business. KPI – Customer Acquisition Rate (# of new customers monthly)
4. Individual Product Promotions
Creating relevant experiences for consumers based on their preferences is essential. Consider rewarding customers based on their lifetime value. For example, a customer who is on Autoship and regularly purchases one item could be offered a promotion of 25% off a companion product. Someone who is not on Autoship but has placed orders every few months could receive a promotion for a special discount on their first Autoship. The goal is to create an experience that is personalized for each customer. KPI – Customer Average Order Size
5. Personalized Communication
A key to successful high-tech digital experiences is finding ways to also make them personalized and high touch. Some essential customer communications to send with each order include: Order confirmation, a shipping confirmation with a tracking number, and delivery confirmation with a Net Promoter survey. Follow-up communications can include a time to re-order reminders, companion product suggestions, and new product launches. KPI – Net Promoter Score (NPS)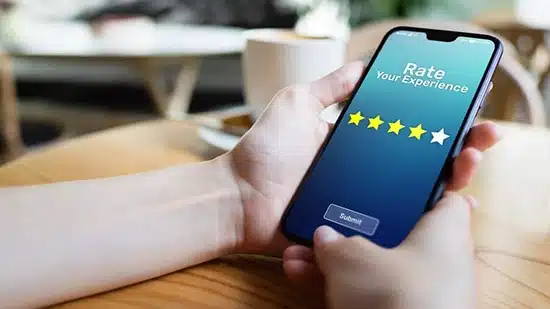 6. Saved Cart
Consumers will frequently place items in a cart before they are ready to complete the purchase. Allowing customers to place items in the cart from one device and have the cart retain them when they sign in from another device removes friction from the buying process. It makes it easier for customers to complete a purchase. Companies that do not provide saved cart functionality typically see a higher cart abandonment rate than those who offer this feature. KPI – Cart Abandonment Rate
7. Guest Checkout
While every company wants to have as much information as possible on their customers, the process of creating an account and providing information does not always equate to a good customer experience. Offering guest checkout reduces abandoned cart rates, lets customers get what they want, and get out with less information, ultimately creating a better experience with your brand. The better the experience, the more likely a consumer will be to provide their information in the future. Earning your customers' data is the best practice and will pay the most significant dividends. KPI – % of Orders Using Guest Checkout
8. Accurate Order Fulfillment
Order accuracy is a top driver of your brand reputation and customer trust. Customers want to know that when they order something, they'll get what they need. When order accuracy is consistently high, customers are satisfied and more likely to advocate for your brand. On the other side, if they can't trust you to meet their basic accuracy needs, then they'll go elsewhere. KPI – Customer Service Ticket Tracking
9. Friction-Free Digital Customer Support
Customers need to feel valued and understood, no matter where their brand engagement happens online. Their interaction with your brand has to be smooth, convenient, and hassle-free. This is especially true for your digital customer support. In addition to call center services, consider live chat, chatbot, and email options for support. By placing your focus on building trust by providing personalized support, resolving issues quickly, and always being empathetic and proactive, you can increase customers, sales, and loyalty. KPI – Support Feedback Surveys
10. Sell Your Experience
The best companies perfect their digital customer experience by making the customer journey so seamless that the product value becomes a self-evident realization. They do this through ease of use, personalizing their products and service, and communicating effectively with their customers. KPI – Customer Lifetime Value
How well is your company doing at blending marketing and IT to control your digital customer experience?
ByDesign Technologies has 25+ years of experience in providing MLM companies with the industry experience, cutting-edge software solutions, and trusted partnerships they need to meet and exceed customer expectations. Visit ByDesign.com to learn more about Freedom mlm software or contact us to schedule a mlm software consultation.
By Daryl Wurzbacher, CEO, ByDesign Technologies
Contact Us
Learn how the Freedom mlm software can help take your mlm business to the next level.