Trends Impacting MLM Companies
Changing market demographics, rapidly evolving technology, and evolving consumer expectations continue to ramp up the pace of change for multi-level marketing (MLM) companies. So, what trends will impact MLM companies most in 2022? The combination of the booming gig economy and technology-driven shopping experiences will make the year ahead a dynamic one in the direct selling industry. Here are seven key trends shaping the strategies and growth opportunities for MLM companies.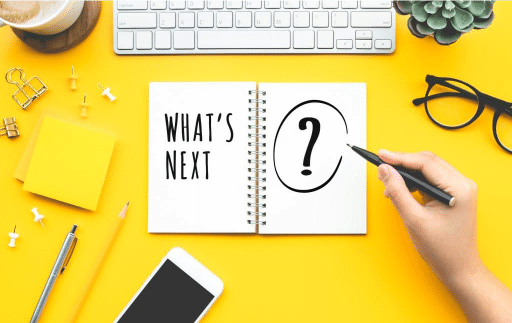 1. Entrepreneurship is booming.
Accelerated by the global pandemic, traditional definitions of work are changing dramatically. More people are pursuing flexible work opportunities that allow them to achieve greater work-life balance. And MLM companies are benefiting.
Today, almost one-third of employed Americans say they run their own businesses on the side. And 60 percent say their goal is to ultimately work for themselves. Nearly half cite money as the top resource they need to pursue entrepreneurship. That's where MLM companies come in. With product offerings, MLM software, and Ecommerce platforms in place, MLM companies provide people with a turnkey and affordable way to build and run their own business. As of 2020, the Direct Selling Association reports a record-high 7.7 million independent representatives in the US who are building direct selling businesses on a full- or part-time basis – a significant 13 percent increase over 2019.
2. Customer centricity drives growth.
Across the retail landscape, the power has shifted from traditional retailers to the consumer. Today's consumers have unprecedented access to information and a wider range of influences as they explore options and make their buying decisions.
MLM companies are responding by enhancing their customer centricity and providing field sales representatives with additional support and tools aimed at customer acquisition, service, and retention. From strategic marketing and customer segmentation through expanded customer relationship management (CRM) tools and loyalty programs, MLM companies are driving customer connection at the corporate level. With increased focus on tracking overall customer acquisition and retention metrics, MLM representatives are reaping the benefits of targeted lead generation and strong customer relationships.
3. Social commerce comes into its own.
Prompted by the global pandemic, comfort levels with social media have skyrocketed. As a result, 44 percent of the world's population now uses social media. For MLM representatives, social media platforms provide an effective way to engage current and potential customers – and significantly extend their customer base beyond their direct contacts and communities.
In the years ahead, direct selling via social media will evolve to include the current engagement posts and virtual sales events to also encompass strategic influencer marketing and true social commerce.
Influencer marketing: MLM companies are implementing strategies to inspire customers to share their love for the company's products and services via social media and influence others to become customers. These types of influencer marketing programs offer incentives and rewards for social posts, engagement, and resulting sales – regardless of whether the person enrolls as a field sales representative.
Social commerce: Seamless selling through social media offers huge potential for MLM companies and their representatives. Defined as shopping that occurs on social media from discovery all the way through purchase, social commerce is growing at three times the rate of traditional Ecommerce.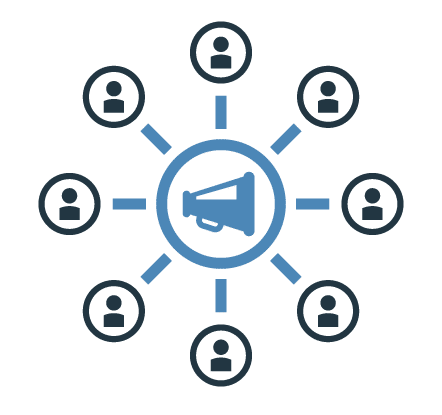 4. Mobile takes the lead.
One of the fastest-growing shopping channels is mobile, known as m-commerce. Not surprisingly, most – 73 percent – of Ecommerce sales come from shoppers using smartphones or tablets rather than computers. That's up from 59 percent in 2017. That means savvy MLM companies are taking a "mobile-first" approach when creating and delivering online shopping experiences.
The best MLM software gives companies the capabilities to provide end-to-end Ecommerce. This includes everything from replicated websites that feature responsive design for mobile devices through mobile-friendly dashboards, tools, and automated alerts that help representatives manage their business and interact with customers using their smartphones.
5. Experiences are all about ease.
Customers are propelling enhanced shopping experiences (see trend number 2), and they expect ease from start to finish, especially when it comes to Ecommerce. Convenience wins customer loyalty, with 83 percent of shoppers saying convenience is more important to them now vs. five years ago. And an overwhelming 97 percent report they have abandoned a purchase when the online experience felt too complicated.
MLM companies are choosing MLM software that enables them to provide an Ecommerce experience that meets customers' expectations, especially in three essential areas:
Enhanced search: Customers want browsing to be easy. MLM software capabilities, such as category-specific landing pages, search filters by attributes like price, size or color, and tags showing bestsellers, limited stock, or discounts, help companies meet today's customer demands.
Integrated shopping carts: Customers expect to move seamlessly from online browsing to buying – and back again. MLM software that enables companies to give customers a view of what's in their shopping cart and makes it easy to add items and check their purchase total as they shop is key. Adding functionality that provides "you might also like" suggestions or the opportunity to add a product to a future wish list further enhance shopping ease and help drive sales.
Streamlined checkout: No matter how great the browsing experience is, shoppers won't tolerate a complex checkout process. Keep it simple by capturing only the information that's absolutely needed and show customers the steps in the process and their progress toward completing the purchase.
6. Personalization scores points.
A one-size-fits-all approach to marketing doesn't cut it for today's consumers. Instead, they've come to expect tailored messages, product recommendations, and discounts based on their preferences and purchase history. As Gen Z shoppers, who have grown up with Internet access, come of age, expectations for personalized experiences are only getting higher.
MLM companies capture a wealth of customer data through their MLM software that can be translated into personalized outreach and offers. Personalization strategies pay off. Companies that implement personalization programs have browser-to-buyer conversion rates that are 10-15 percent higher and customer satisfaction rates up to 20 percent higher.
7. Brand strength matters more than ever.
Having a strong, trustworthy, and recognizable brand is critical in today's highly competitive and rapidly evolving marketplace. MLM companies that take a strategic approach to building and maintaining a consistent brand provide powerful support for field sales representatives in the form of awareness and loyalty.
Brand optimization occurs when MLM companies define the brand as everything from the logo, positioning, and marketing campaigns through online shopping experiences, representative recruiting, and internal communications. By consistently presenting a brand to the market, companies can achieve up to a 33 percent increase in revenue.
Visit ByDesign.com to learn more – and contact us to schedule a mlm software consultation.
Contact Us
Learn how the Freedom mlm software can help take your business to the next level.