MLM Onboarding
First impressions matter. For multi-level marketing (MLM) companies, welcome messages and training modules combined with guidance, support, and incentives create an onboarding journey that can "make or break" a new representative's level of direct selling success and long-term engagement.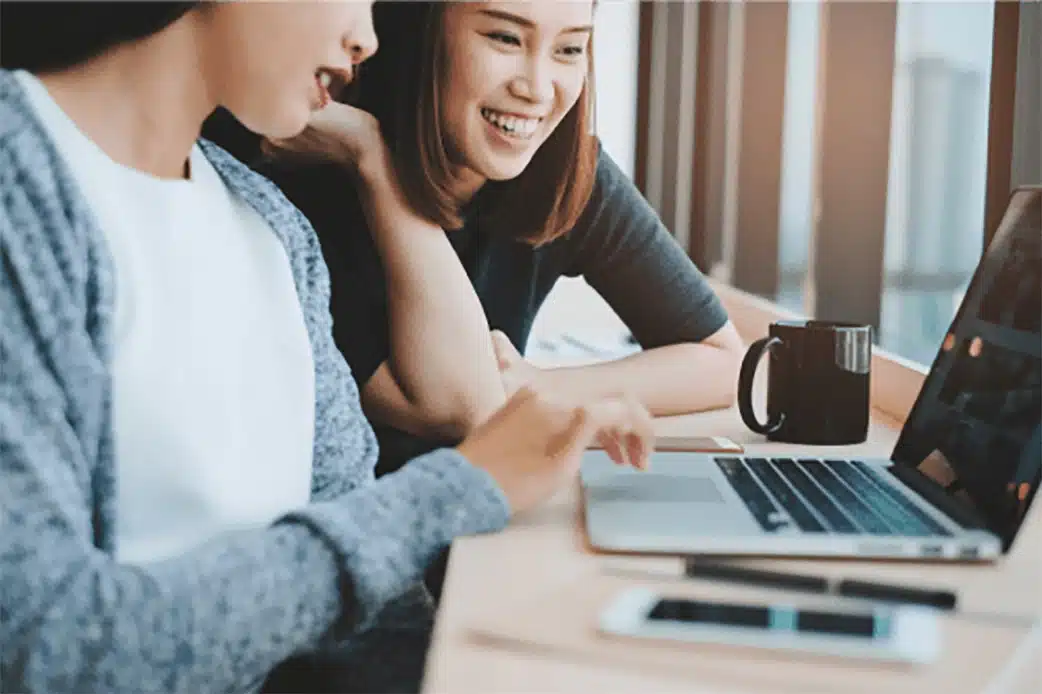 In an industry where half of new field sales representatives drop out within the first year and nine in ten leave within five years, MLM companies are putting extra emphasis on their onboarding and training programs. By developing an effective journey-based onboarding strategy and leveraging technology that enhances the delivery of information and resources, MLM companies can have a significant impact on field engagement, satisfaction, and retention. Organizations with standardized onboarding programs can improve retention rates by 50 percent and productivity levels by up to 62 percent.
Within a new recruit's onboarding journey, the first 30 days are critical. There's a lot that needs to be accomplished, including training on products and services, company procedures, MLM software, and compliance requirements. In addition, when a person joins an MLM organization, their enthusiasm and energy are high. For long-term success, MLM companies need to reinforce the rep's decision to join and provide a path to short-term success so that the representative understands the potential and stays engaged.
How can you optimize the first 30 days and set up an effective onboarding journey for your company's MLM representatives? Read on for an overview of key steps during the first 30 days of MLM training, as well as the pivotal role technology – specifically the company's MLM software – can play.
The 3 stages of onboarding
Mapping out an onboarding program for new MLM representatives should always be viewed as a journey to be taken over time, not a race to the finish. Strategic onboarding should focus as much on the delivery of information as it does on creating the training content. Companies can compile valuable, comprehensive resources, but without effective and timely delivery, the information either doesn't reach the MLM representatives, or it arrives all at once, inundating and overwhelming them.
Plan your company's onboarding journey by thinking about it in three stages – initial onboarding, skills development, and ongoing development and retention. For each phase, ask yourself three key questions.
What does a new representative need to know now?
What tools and resources does she need now?
What type of support does she need now?
The most important words in each question are "need" and "now." Successful MLM journey-based onboarding provides the essential information at exactly the right time, along with a thoughtful mix of support and encouragement.
Initial onboarding – also known as the first 30 days – is the focus of this article because it sets the foundation for the phases that follow. After the initial onboarding, the skills development phase builds on a solid foundation of the basics to dive deeper into topics and tools to help representatives further enhance their baseline sales and marketing skills and build their downline team. This second phase can last three to six months, with new representatives proceeding at their own pace, based on their individual level of engagement, sales activity, and recruiting success. The skills development phase should also include a more detailed overview of your company's MLM compensation plan as well as an expanded view of the MLM software's capabilities and reporting options.
Once MLM representatives are actively and consistently selling and recruiting, it's important to help them transition beyond onboarding into the ongoing development and retention phase. Support, such as mentorship and recognition programs, is vital throughout this phase to keep representatives energized and active. It's also crucial to ensure that representatives continue to have a clear path for growth both in terms of their business as well as within the overall MLM organization.
Initial onboarding: Days 1 through 30
In many ways, the initial onboarding journey starts even before a representative joins an MLM company. Recruiting messages and experiences should provide a positive – and realistic – view of what new MLM representatives can expect as they embark on a direct selling career. These messages should be tailored to align with the personalized objectives of each MLM representative.
According to the Direct Selling Association, there are approximately 6.8 million MLM representatives in the United States. Of those, one in six pursue direct selling as a full-time career, focusing on their MLM business more than 30 hours per week. The remaining five in six representatives pursue MLM sales as a part-time way to supplement their income. Understanding an individual's motivation helps to tailor conversations and expectations during recruiting and ensures the rep's smooth transition to the initial onboarding journey once they join the organization.
Break the initial 30-day onboarding period into distinct segments, such as the first 72 hours and then weeks one through four. This way, you can define objectives for each time period, outline specific steps and deliverables, and leverage your MLM software to help you automate and create a cohesive experience.
A welcoming first 72 hours
A primary objective for the first 30 days is to reinforce the new representative's decision to join the MLM and capitalize on their excitement. Nowhere is this objective more important than the first impression you make during a rep's first 72 hours.
Your company's initial welcome sets the tone. Make sure you're able to deliver a warm, welcoming message and kick off the onboarding journey as soon as a representative enrolls. For example, you can automate a welcome message from company leadership to trigger as soon as an individual presses "submit" on your enrollment form. A welcome message can include a warm greeting, a brief overview of your company's story, a preview of the success that's possible, and, most importantly, a guide to the onboarding journey the newly recruited representative can expect in the days and weeks ahead.
To make the welcome both instant and engaging, consider creating a short video to accompany a written message. A conversational video is a great way to inject some additional personality into a standard welcome aboard message. To further personalize the welcome, coordinate the delivery with outreach via phone call and text messages from the rep's sponsor and team members. After the welcome messages, deliver a few starter resources, such as the setup and login details for the rep's back-office (access to the company's MLM software) and the first steps for setting up their personalized, replicated website for online selling.
The key is to provide information "just in time" without overwhelming the new representative. During the first few days, it's all about congratulating them on their decision and emphasizing how simple it is to get started. Take full advantage of your MLM software capabilities to deliver bite-sized training and how-to instructions that the representative can tackle and complete in the moment.
Deliver a thoughtful mix during the first two weeks
Over the first two weeks, you'll want to provide a mix of content and coaching that arrives consistently and at relevant times as new representatives get up to speed with the organization and begin to build their business. Again, keep the focus on making content easily accessible through the rep's dashboard within your MLM software platform and automate the delivery of regular messages and links to help reps navigate what's available without feeling overwhelmed.
Using a range of formats, such as written materials, training videos, online content, and webinars, share your MLM brand story and core values. Provide an overview of your multi-level marketing business model, introduce compliance requirements, and kick off modular training about your products and services.
In addition, create and deliver practical checklists that include exactly what new representatives must accomplish in weeks one and two. This should include basic modules outlining core policies and procedures. By keeping the modules and to-do lists specific – and providing links to the appropriate resources – the tasks feel doable and help give reps the confidence they're taking the right steps.
Add in motivation and recognition in weeks 3 and 4
When mapping out the second half of the first 30 days, continue to provide content to help reps build their product knowledge and direct selling skills. Trigger-based content is also highly effective during this phase. Set up standard messages, training modules, and tool delivery within your MLM software that are triggered when the rep takes a specific action or achieves a milestone event.
For example, trigger-based onboarding could be a congratulatory message that's delivered when a representative makes her first sale. As soon as the sales transaction is recorded via your company's integrated MLM software, a message for the rep is triggered that recognizes the achievement and provides a relevant customer service training module. This type of automated onboarding content serves two important purposes – real-time recognition plus training that's provided at a time when the rep can put it into action right away.
When evaluating MLM software options, seek providers who make it easy to create and deliver onboarding content that can be triggered based on events (like sales milestones, new recruit enrollments, and new ranks) or timing (like anniversaries and post-sale follow-ups). As your company grows, this type of automation and "just-in-time" training will ensure onboarding consistency and keep reps engaged and active. Journey-based onboarding that optimizes trigger-based content and automation through the company's MLM software also ensures that sponsors and company leaders have the time to focus on building relationships, mentoring, and motivating new representatives.
ByDesign's MLM software solutions provide the journey-based onboarding tools and technological capabilities that today's MLM companies need. ByDesign offers a standard onboarding journey developed based on our extensive collaborations with MLM organizations that companies can opt to use "as-is" or customize by adding their own content and messages. Explore ByDesign.com to learn more – and contact us to schedule an mlm software consultation.
Contact Us
Learn how the Freedom mlm software can help take your mlm business to the next level.

Additional Articles on Onboarding MLM Representatives:
What is journey-based onboarding for MLM companies?
Filling the Gap with Journey-Based Onboarding
The Onboarding Journey: How to Engage, Educate, and Motivate MLM Representatives