Affiliate Program
Affiliate marketing software makes it easier than ever before to adopt a powerful and effective strategy that provides innumerable benefits for your brand. Ever since the first traveling salesperson loaded up their sample case and hit the road on behalf of a specific company, commission sales have been a mainstay of the entire commerce world. Today, an affiliate program step in for obsolete systems in the ever-growing world of ecommerce and social commerce.
In fact, the desire to earn money through these types of sales relationships has become increasingly popular for those interested in starting their own mlm businesses or generating additional income from home. You can take advantage of this growth when you create and launch an affiliate program for your own retail company.
No matter what product or paid service your company offers, developing and using an affiliate program can reap you great rewards that go beyond revenue. The digital marketing world includes many different methods and strategies these days. Recruiting affiliates eager to push your products to a broader audience is one of the most effective that you can operate in a relatively hands off manner after establishing the system.
Learn why your company needs an affiliate program and how this sales option can help your brand thrive in any competitive marketplace.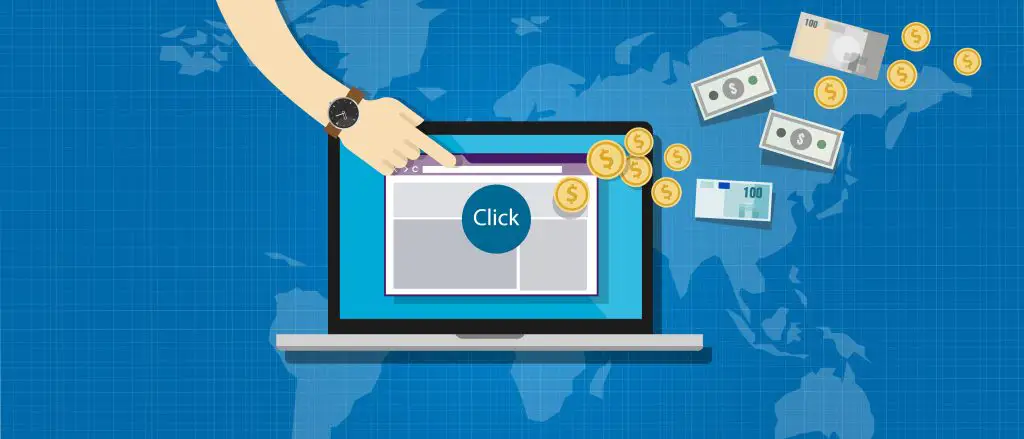 Affiliate Marketing Explained
The purpose of an affiliate marketing program is to increase sales and brand awareness. Your offers get more attention because more people, the affiliates, are marketing them to different audiences. It is the modern way of expanding your sales team without the need to hire more employees. Instead of paying a full-time income and investing in equipment and office space, you only need to pay a portion of the revenue generated.
These affiliates are either individuals or small businesses who want to promote products or paid services because they earn a commission percentage for every purchase through their custom link. They share it on their own websites, blogs, video channels, and social media pages. With a robust affiliate marketing software app on your side, you can manage this type of program easily and reap great rewards for your mlm business.
What benefits does an affiliate program bring to a company?
Boost Brand Recognition and Reputation
As a mlm business owner, you know that building brand recognition and a positive reputation is key to success. An affiliate program can help you boost both factors, leading to higher profits in the long run. When it comes to recognizing a company, the more people sharing ad text, a well-designed graphic, and a link associated with your brand, the more likely shoppers are to remember your message.
Affiliate programs also help you build trust with customers. When people see that non-employees recommend your products or services, they are more likely to trust the message and your brand.
Piggyback on Affiliate Influence
Every link matters but some work harder to boost brand recognition online. One great way to enhance social proof is to offer the opportunity to join your affiliate program to influencers on any social media platform. Of course, it makes sense to focus on those most often visited by your target audience. For example, younger demographics use Instagram and TikTok while older generations remain on Facebook and use YouTube more often.
It does not take a follower group of 10,000 to be a powerful affiliate. In fact, many brands target highly specific micro and nano influencers instead. Since your company can have an unlimited number of affiliates, it makes sense to attract the attention of people with built in audiences. These smaller social media personalities are more likely to be open to opportunities that pay a reasonable commission rather than exorbitant per-ad display prices.
The Affiliate Program Itself Improves Reputation
People like brands that provide value to them. This is usually done by offering exceptional products and services and engaging in smart customer service activities. However, the presence of a well-managed affiliate program that uses a secure and full-featured social commerce platform also improves overall reputation. Your transparent data tracking and fair payouts demonstrate that your company cares about its supporters and associates.
Expand Product Lines and Markets
Affiliate marketing can offer your company the opportunity to expand product lines and service types into new target markets. This allows you to both sell new items to current customers and attract new shoppers to existing products with a track record of success. Although you cannot ignore other digital marketing efforts, having a strong collection of active affiliates makes reaching potential customers easier. Instead of sending a new product announcement to one group of followers such as your email subscriber list, you can send it to multiple groups at the same time through a new affiliate ad offer.
Introduce New Product Lines Successfully
With a multi-faceted array of pre-existing customer networks associated with individual affiliate members, your new product announcements are exponentially more powerful than a single ad. The easiest way to do this is by integrating the items with affiliate marketing software or an ecommerce app that includes photos and all necessary information about them. Then, the affiliates can simply grab the content and generate their custom link to share on their chosen social commerce platform. People who recognize your brand already are more likely to buy new product when they are recommended by someone trustworthy.
Grow Into New Consumer Markets
A large part of marketing any mlm business involves identifying the best target consumer market who is likely to buy your products or services. New brands have to research everything from product trends to the competition. Established companies also need to keep up on these things especially if they plan to launch a new line.
When you have an affiliate program active, you have another opportunity to research potential markets and consumer demographics. Look at the most successful affiliates on your team and determine who pays attention to them. In other words, what markets express interest in your product through the actions of the people promoting their links? Whoever is most successful at making sales for you is obviously reaching a consumer group that wants what you have to offer.
Not only is this a highly effective way of expanding into new audiences, but it also requires a much smaller investment than other digital marketing efforts. As long as the affiliate marketing software is already set up and people are using it to create links and check their earnings, all you have to do is look at the data contained within. Robust apps make the whole process simple.
The Power of Feedback
No matter what stage of the ecommerce journey your brand is at, it is important to get feedback from shoppers and target audience members. This feedback can help you plan for success by giving you insights into what products and services they want. Affiliate marketing is a great way to get this feedback. The actions of the affiliates and the resulting sales or sign-ups lets you see which offers are the most popular and what ads perform the best.
These types of programs help you understand your audience better even if they do not give you direct feedback. Of course, the increased rate of reviews or testimonials gives a lot of information. However, the data found easily in your social commerce software platform can help direct additional marketing strategies or the overall direction of your brand growth.
Increase Revenue and ROI
The ultimate goal of all business decisions to generate revenue, get the highest return on your investment possible, and grow the type of product needed for both day-to-day business operations and expansion. This holds true for both small startup shops and well-established ecommerce superstores. Many different methods exist to increase revenue and ROI, but affiliate marketing is one of the most successful and affordable.
The Ecommerce Sales Process
There are four main stages of the sales funnel or conversion process for ecommerce companies.
Awareness – brand or product recognition
Interest – the audience is hooked and open to more information
Desire – shoppers understand how the product will benefit them
Action – product in the cart and transaction complete
The only way to increase revenue is to make all of these stages work better and more efficiently. This is the primary purpose of starting an affiliate program for your company. The people interested in making money by selling your products help with every one of these essential tasks. Their links and ads displayed to their followers boost awareness of your brand. The content or their recommendation creates enough interest for them to click and end up on your site or social media page. Then, it is your job to promote the benefits of the product and close the sale.
When an affiliate is also a fan of your brand, they offer more assistance with creating that all-important desire and can practically sell something before the person even lands on your ecommerce page.
Affiliate Program Operations Cost Less
After creating the ad graphics, program page and training content, and setting up the affiliate marketing software you will use to manage everything, running this type of program the cost anything else. Of course, the best social commerce software does require an initial or ongoing investment to reap all the benefits provided within. Compared to other marketing efforts, costs are minimal and ROI remains high.
All the specific numbers associated with your company's program will depend on a huge array of factors. How much do you spend to outsource the graphic design process to an established professional artist? How many ad formats do you want to create for affiliate use? Things like product prices and average sale values also come into play. However, the benefits you receive from the ongoing action of affiliates without any additional investment on your part cannot be ignored.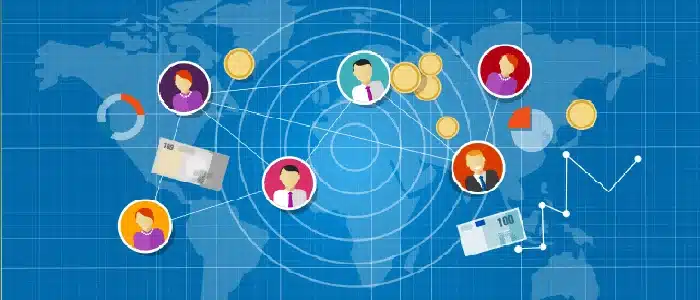 Pay Only for Performance
Best of all, you only need to pay people when they get results for you. Many of these programs pay out between 1% and 10% of the entire purchase price. This is no different than offering a coupon to encourage a sale. Instead of hiring a marketing team with a monthly retainer or paying a PPC agency to create paid search ads, running an affiliate program only cost you money when you make some first. Of course, there are costs associated with setting up the program in the first place and ongoing operational costs like paying for a social commerce app or software program. However, beyond that, you only pay the commission sometime after the sale is made and you collect the revenue.
This makes running an affiliate program an extremely low-risk option for ecommerce marketing. A large part of lead generation and conversion process is in someone else's hands, and you do not have to spend money or employee time to make it happen.
Integrate With SEO and Other Marketing Methods
From an online ecommerce shop perspective, affiliate marketing offers an effective way to get more interest on your brand and traffic that can convert into sales. While this is true if you look at this strategy as a singular activity, you should also recognize that an affiliate program can integrate seamlessly with all other efforts. In fact, it can boost the efficacy of everything from SEO to social media marketing to video marketing and beyond without much more work or expense on your part.
Search Engine Optimization
SEO and the quest for higher search engine results placement involves many different tasks both on your website and off. You undoubtedly know that consumers focus on the first page of Google or other platform results and rarely navigate to the second or beyond. You have researched competitive keywords, developed well-optimized content, and established a back link strategy to improve SEO across the board.
Affiliate marketing can help. At their most basic, these programs are an excellent way to greatly expand your list of off-site links back to your website or social media page. After all, every affiliate interested in earning a commission from product sales shares one of your links. If you are interested in encouraging only high-value site links, you can control who is allowed to become an affiliate in the first place.
Besides links, affiliates will create content that mentions your brand by name. Some of this will come about organically as they try to convince people to click and buy your products. It also depends on the ad copy you share with affiliates during the training process. Work with your marketing team or SEO experts to play in the content before launch.
Content and Social Media Marketing
These two common types of ecommerce marketing have a lot to do with search engine optimization. Content marketing covers everything from blog posts on your own site to small blurbs on someone else's social media page. Today, platforms like Instagram and Facebook outpace static websites and blogs considerable degree. That is why social commerce has become such a powerful force in the online retail world.
If you only look at affiliate marketing as a way to drive sales numbers up, you will miss out on many of the benefits that can occur when you integrated with other marketing strategies. The data that you get from link clicks and sales results alone will help you streamline your efforts considerably. Providing product links with people eager to share them is a powerful way to do this. Guiding affiliates sign-ups toward the best methods only increases the efficacy of the entire system.
Put Profits on Autopilot
Nothing in the world digital marketing or ecommerce options is completely automatic or passive. However, running an affiliate program is one of the least labor-intensive options when considered as a long-term revenue-boosting activity.
Yes, you do need to set everything up in the beginning to make sure the program runs smoothly and the affiliates get all the information, training, product assets, and account management help they need. Yes, you will also make changes along the way as you introduce new products or develop new marketing messages or special offers you want your affiliates to share.
With the help of an affiliate marketing program and integrated ecommerce software, there are no day-to-day activities that will use up your time and energy. The sales and profits will roll in as long as your affiliates keep sharing those links with their follower groups and audiences.
Once you understand the reasons why your company needs affiliate program, the next step to implement one using the best affiliate marketing software around. When it comes to boosting e-commerce sales, improving brand awareness and reputation, and getting the best ROI for your marketing efforts, affiliates become active partners in your success.
Contact Us
Learn how the Freedom mlm software can help take your mlm business to the next level.
Learn more at ByDesign.com or contact us to schedule a demo.