With the right affiliate marketing software platform on hand, any company that offers product or services can attract independent sellers who drive traffic and sales with very little ongoing interaction. Affiliate marketing generates more than $8.2 billion for a vast array of companies offering everything from industrial equipment to costume jewelry. The booming popularity of ecommerce and social commerce specifically makes the decision to launch this type of program a wise decision in the current digital landscape.
As attractive as the numbers are, it takes more than a desire for boosted sales to make this type of commission program successful. These five steps cover the fundamental needs of launching and running a successful affiliate program for your brand.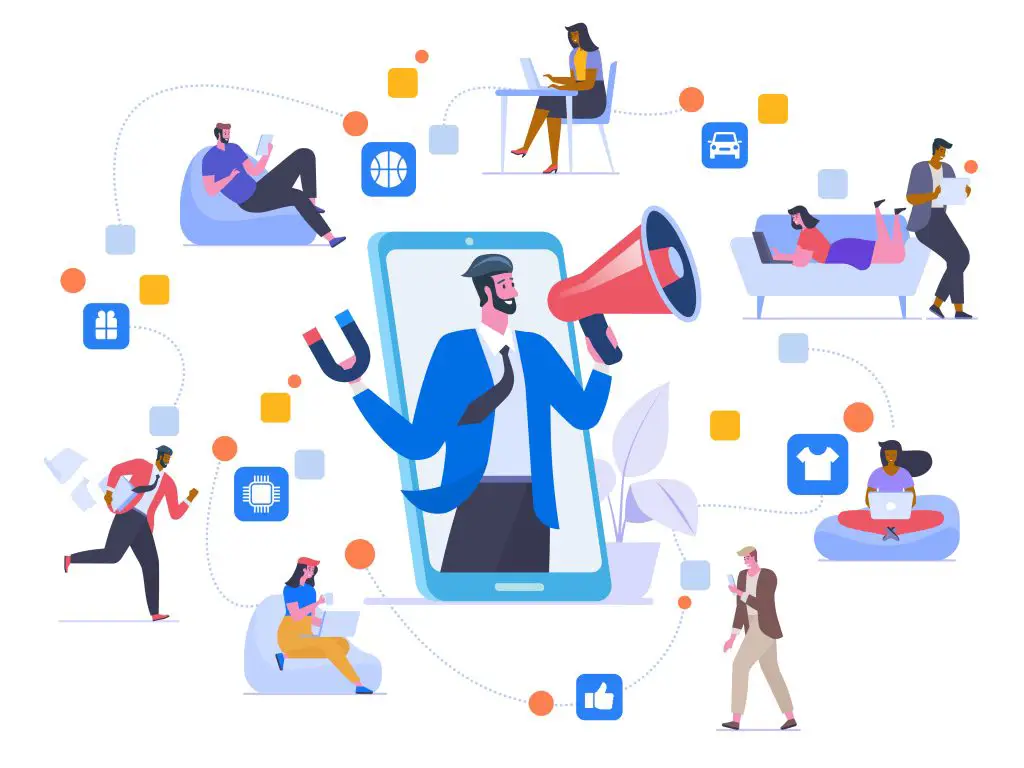 1 – Determine Your Goals for the Affiliate Program
Before you to sign specific goals, it is important to understand what affiliate marketing is from a business perspective. It operates much like commission sales in a shop. You pay either a flat rate or a percentage of the total sale price to the person who gets someone to buy your product. This is usually done through a unique custom link shared on a website or social media page.
The primary goal is increased sales and profit. However, important marketing foci like attracting more leads, generating subscription sign-ups for repeat sales, or expanding your brand reach to a new audience may also come into play.
Unique Goals for Your Affiliate Marketing Efforts
Boost overall sale numbers for all products
Introduce new product lines or services
Expand to new target audiences and market sectors
Create buzz around your brand name and get more mentions
Build a more robust backlink collection
It is equally important to set goals for the types of affiliates you want to attract. Will you let anyone share your links and earn a commission or do you want to target influencers or those with established audiences already? Some program managers only allow sign-ups from sites or social media pages with a certain level of existing reach.
2 – Analyze the Market and Your Brand
Any new sales initiative or marketing strategy requires analysis of everything associated with its operations. Are your products attracting the right people who are eager to buy? Do people already talk positively about your brand on top social platform?
Also, it helps to look at competitor's affiliate programs. If you offer very similar product lines or services to another company, you need to make your compensation program better to attract the attention of a referral team. It helps to gain insight to how they attract, train, and retain affiliates.
SWOT Analysis
What are the strengths, weaknesses, opportunities, and threats to your affiliate marketing plan? A SWOT analysis helps you create the program and ensure it is competitive in the face of other opportunities for people eager to make money in this way.
Product or Special Offer Options
Most companies include all their products or services in the affiliate marketing program and offer a small percentage of the purchase price as compensation. However, if your goals include lead generation or subscriber numbers, you may want to target specific offers or actions with the affiliate program instead. You can offer a flat rate reward for things other than product sales.
3 – Choose an Affiliate Commission Structure
Three different methods of affiliate commissions exist: total sale percentage, per lead, or per click. Some also pay per impression on the link, but this is never a good choice for ecommerce sales. Per click also provides no real benefit for you. Per lead only matters if you are interested in compensating affiliates for newsletter sign-ups or similar actions.
Paying a percentage of the total purchase price generated through an affiliate link is the standard online sales model to use. However, there are a few other things to consider.
1 – How long will you track the affiliate link click and compensate the owner? In other words, if a shopper clicks on an affiliate link today but only buys a product tomorrow, will the affiliate still earn their commission?
2 – How is payout determined for subscription or automatic shipment sales? Will the affiliate earn the same percentage every time the product is shipped to the buyer?
3 – Will the affiliate earn a different percentage based on the total cost of the order? Some companies offer a higher rate if the shopping cart contains a huge purchase.
How Much Will You Pay?
People who want to earn through affiliate marketing look for the highest commissions possible. After all, they are driven by the desire to make money rather than enthusiasm for your brand specifically. This means that you have to offer a competitive amount per sale or other action if you want a strong and stable collection of affiliates working hard for you.
Of course, you want to make as much as possible too. While paying out 50% or more on the sale would get people excited, it may make no sense for your revenue records. Determine your average cost per customer acquisition and factor in long-term customer retention. Choose a per-sale percentage payout that makes sense.
Payout Tracking and Terms
All the terms decided on that answer the questions above and how the affiliate link clicks are tracked must be clearly defined and shared with anyone who signs up for the program. Your company needs a robust and detailed Terms of Service document to make sure everyone knows what to expect and understand the limitations of the program.
4 – The Best Affiliate Marketing Software
While it is possible to hire tech employees or an outside team to create a bespoke affiliate marketing program management system for your company, this is generally a waste of time and money. You need robust and secure affiliate marketing software and social commerce platform to handle the technical side of things for you.
The best option will cover everything you need to set up and operate the affiliate system and compensate the sellers accurately and securely whenever they make a sale for you.
Social Commerce Software Makes Sense
Although most ecommerce shops have dedicated websites that showcase all their products and information about the brand, social commerce has become much more popular in the past few years. A combination of dedicated site and pages on popular social media platforms is the best option for generating sales, attracting, and managing affiliates. Inclusion of a user-friendly mobile app makes everything even better.
Processing orders takes on a new level of complexity, however, when you integrate an affiliate program. The commerce app that allows affiliate access their custom links and information about how much they have earned need many different elements to make it effective and understandable. Ideally, it should make it easy to see and use all the product pictures, create the links that people can share on their own sites and social media platform specific media. For example, an affiliate can promote much more effectively if you provide custom Instagram graphics they can use to offer your products to their followers.
5 – Attract and Train Affiliates
The final step of launching and operating successful affiliate program involves finding enthusiastic people who want to market your products or services to their audience. Attracting affiliates to earn the commissions is only one part of this equation. If you want them to generate more sales for your brand and to create a buzz of recommendations and glowing reviews, you are also responsible for training them and giving them the tools necessary to sell.
Where to Recruit Affiliates
Start with your existing customer base. These are the people who are already fans of your brand and may feel more comfortable recommending your products to others. Since social media commerce is such an essential part of the online sales world today, it makes sense to push the affiliate opportunity on your company's Instagram, Facebook, or YouTube channels.
You should also list your earning opportunity on major affiliate-focused platforms. These sites attract people interested in finding great opportunities to make money. As long as you offer sufficient commission and have recommendation-worthy offers, people will give you a try.
Affiliate Training Drives Success
The more support you give the people who sign up to push your links, the more likely they are to make sales. This benefits you directly, of course, but also helps them generate more income, which in turn convinces them to stick with your program for longer. The ability to make money from their favorite online shop will greatly improve their appreciation of your brand.
Affiliate training can include anything from on-site text or infographics to video classes to email autoresponder series, to direct affiliate communication. Ultimately, the choice is up to you depending on what your team needs and how much time and investment you can make in your affiliate marketing program.
Operating a successful commission program with affiliate marketing software from ByDesign Technologies gives you more opportunity than ever before to attract and retain people eager to promote your products online. With the power of robust social commerce software and affiliate management systems in place, every step in the process gets easier and produces better results for everyone involved.
Contact Us