As the economy becomes increasingly global, multi-level marketing (MLM) companies look to international markets to fuel their growth goals. Why should MLM companies expand internationally? There are six primary reasons why expansion into markets outside the MLM company's domestic location makes good business sense – and one universal concern that MLM companies need to overcome.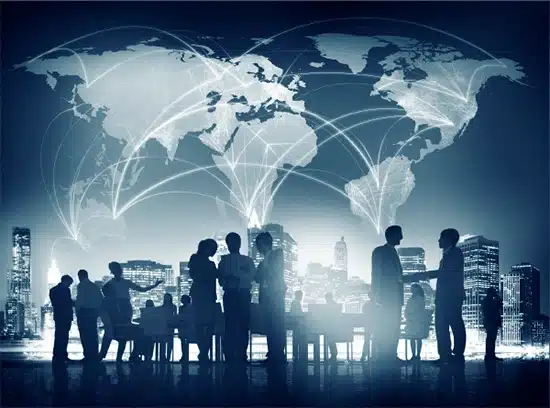 6 reasons MLM companies should explore international growth
1. Global appeal
According to the World Federation of Direct Selling Associations, global direct selling revenue reached $180.5 billion in 2019. Excluding the China market, which has been up and down, the industry has achieved a three-year compound annual growth rate of 1.5 percent. The broad appeal of the direct selling industry's products and sales model are the main drivers behind the growth.
With wellness, cosmetics, and personal care companies leading the way, MLM companies offer products and services that have widespread consumer interest and demand. At the same time, the direct selling model aligns with the growing global appetite for entrepreneurship and working independently as a viable path to financial security. For example, in Brazil – one of the top ten markets for direct selling – 23 percent of the population is involved in early-stage entrepreneurial activity, and another 16 percent is involved as managers or owners of established entrepreneurial businesses.
At the core, most MLM brands focus on improving lives, both through the products they sell and the opportunities they offer to their field sales representatives. This message appeals across international markets, giving people an accessible way to build their own businesses and reach their personal financial goals.
2. Revenue growth
As MLM companies map out their growth strategies, they seek opportunities to expand their customer base. Well-matched international markets provide attractive options to add large numbers of new customers – and generate increased revenue and profit margins.
It's essential for MLM companies to do their due diligence before expanding into international markets. Beyond a market's economic viability, culture fit should be a key consideration. The company should carefully examine potential cultural or language barriers, understand local attitudes, and gauge consumer interest when evaluating market expansion opportunities. It's also critical to conduct market research that explores everything from product design through packaging and advertising messages to uncover potential culture disconnects that could hinder sales.
3. Diversification
As MLM companies grow in their domestic markets, they need to look at how they can diversify the business to reduce the impact of economic downturns or changes in the regulatory environment. International expansion can be an effective way to mitigate these potential risks. In addition, if growth rates slow in one market, operating in multiple markets around the world enables the company to make up the slack in other markets and maintain overall stability as it adapts and evolves.
Market diversification also inspires increased product diversification as MLM companies develop market-specific offerings. Product diversification also helps to insulate the company from the impact if interest in other products declines.
4. Competitive advantage
Expansion into international markets can provide MLM companies with an opportunity to establish their brand and product offerings ahead of their competitors. A competitive analysis should be a core factor when deciding which markets to enter. Entering a market ahead of key competitors is known as a "first-mover advantage," which gives an organization first access to new customer segments and the opportunity to build brand awareness and loyalty.
MLM companies can also gain a competitive advantage when entering international markets by demonstrating how their products and services outpace the local competition in the areas of quality, features, or price.
5. Brand recognition
International expansion offers MLM companies a unique opportunity to build and strengthen their brand awareness and recognition. While each market will have different requirements, cultural attributes, and customer expectations, the company's brand story should provide a common thread across all markets the company operates in.
By adapting – but not significantly changing – the core elements of the brand for each market, companies can increase important brand metrics, including awareness, equity, and credibility. Having a strong global MLM brand translates into increased customer loyalty, representative recruitment, retention rates, and, of course, sales.
6. Cost savings
When MLM companies expand into additional markets around the globe, they frequently achieve cost savings as they scale. These cost savings typically come in the form of operational efficiencies, such as increased production quantities or economies of scale realized through lower costs per unit due to larger orders with suppliers. Companies may also benefit from lower manufacturing costs in the new international markets, which in turn, creates higher margins for product sales.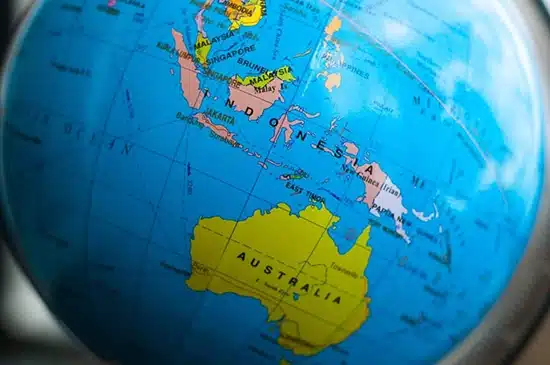 The biggest concern to expand MLM: Operational complexity
As MLM companies consider entering additional international markets, the concern at the top of the list is nearly always the additional complexity of operating in different countries. Before making the decision to launch in a new market, the evaluation process should dive deep into cultural differences, potential language barriers, and the competitive landscape. In addition, the MLM company must assess the local market's economy, tax requirements, regulatory environment, and technology infrastructure.
However, once the expansion decision is made, the good news is that MLM software technology can substantially streamline the operational complexities both at the time of launch and in the long term. Look for MLM software solutions that offer the flexibility to enable multiple languages, currency conversions, and cross-border sponsorship abilities for representatives. You'll also want to ensure your MLM software enables country-specific configurations such as the ability to tailor products, pricing, promotions, reporting, shipping, representative enrollment, and commission values and payout options.
Many MLM companies may feel constrained from pursuing international expansion opportunities because their legacy MLM software doesn't provide the flexibility to effectively build in additional markets. However, that may not be a deal-breaker. Explore MLM software options that enable your company to keep its legacy platform in place while adding new international markets using new MLM software that provides the necessary functionality. Adapting a solution that blends existing legacy platforms with a new platform for international markets can lower both the risk and costs of entering a new market while also providing the ability to scale and support the entire business down the road.
Learn more at ByDesign.com or contact us to schedule an mlm software demo.
Contact Us
Learn how the Freedom mlm software can help take your mlm business to the next level.

Additional Articles on International Expansion: