What is Genealogy?
In the direct selling industry, genealogies are the backbone of every Party Plan and MLM compensation plan. Similar to a family tree, a genealogy provides a current and historical record of all the members included in each representative's team. They range in width from 1 person wide to unlimited width. Genealogies dictate how friends, family, and strangers are connected to a company's income opportunity.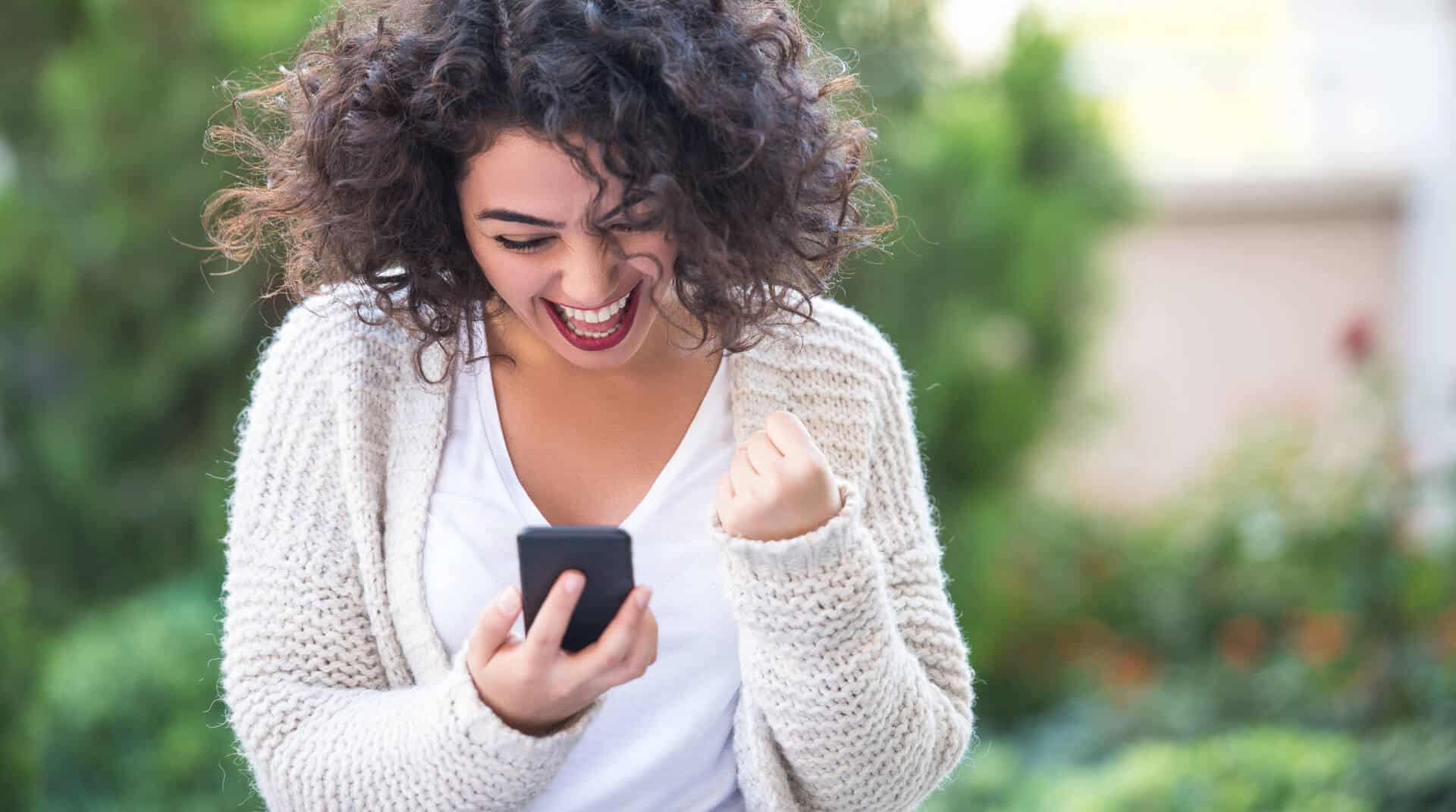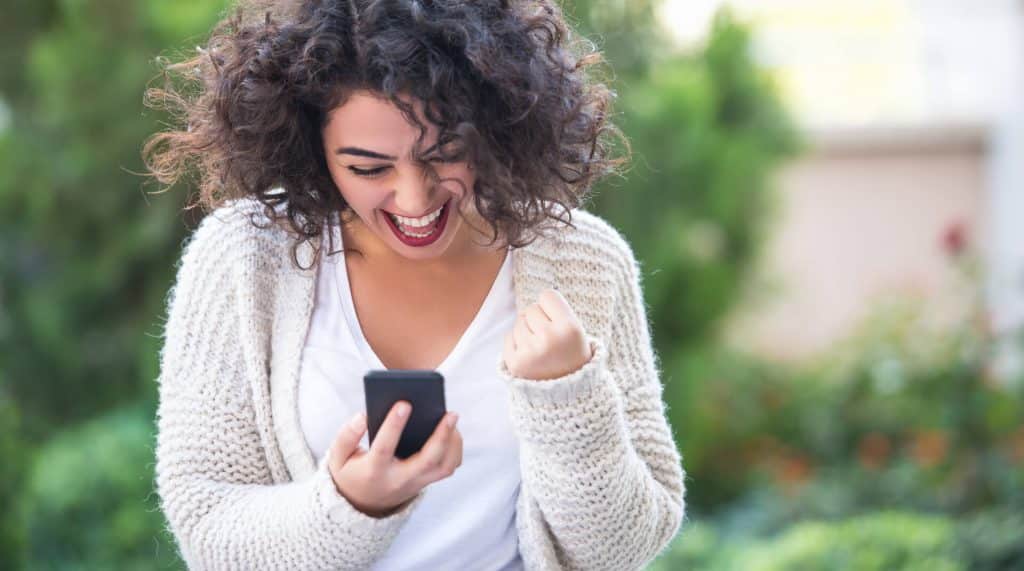 Genealogy management and reporting are features of Direct Selling, Party Plan, and MLM Software programs. The best genealogy software will have both tree and visual formats and allows representatives to review their organizations at a glance easily and to take action on new developments quickly.
A companies genealogy is directly related to their compensation plan. Genealogies are the highways and interstates of the commissions world. Without them, a company would not be able to connect one person's purchase to another person's earnings. Every commission plan relies heavily on genealogies for both calculating earnings, as well as qualifications (Ranks). All commission plans have one thing in common: earnings have to be calculated based on the underlying genealogy. The genealogy structure is how we know who qualified for compensation and how much they earned.
Once you select your genealogy structure and where representatives are placed, you can compute the actual commissions based on your plan.
Now that you have a better understanding of the inter-relationship between Genealogy and Commissions, let's take a more in-depth look into Commissions.
Overview of Direct Selling Commissions
When a representative sells something, the amount of money they earn on that sale is considered a commission. In direct selling, there are two primary ways that representatives earn commissions — Retail profits from their personal sales and, an override commission on the retail purchases generated by the individuals they have recruited.
Based on your compensation plan, there may be additional opportunities for representatives to earn income through a variety of programs, bonuses, and rank promotions.
The ByDesign Commissions Engine is dynamic, robust, and flexible. With the ability to pay commissions in multiple currencies, model potential compensation plan changes or even maintain multiple, separate, and disconnected plans, our Commissions Engine can handle your compensation plan with ease. Additionally, our advanced commission's reporting provides the perfect mix of drill-down detail and high-level summaries to keep both the corporate team and field sales up to date on bonus payments and qualifications.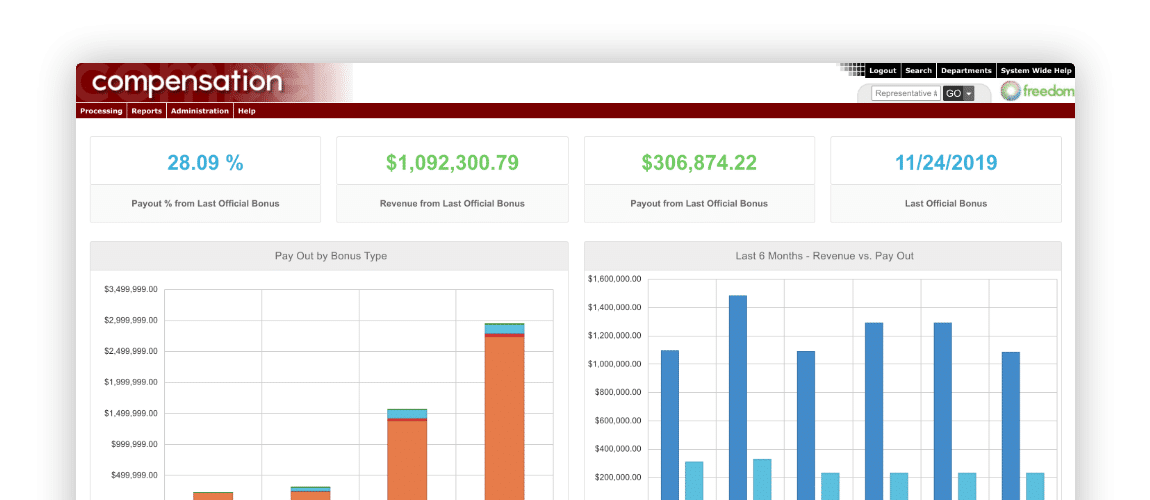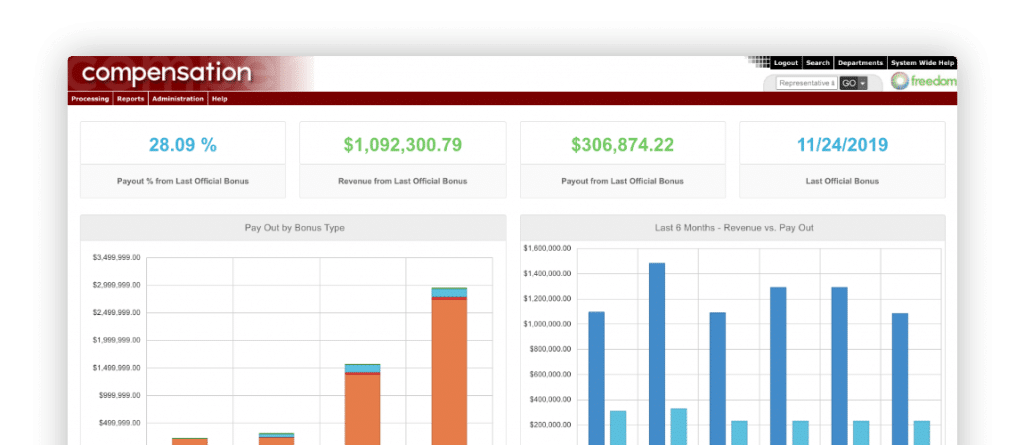 What types of compensation plans are used in Direct Sales?
Like genealogies, compensation plans come in all shapes and sizes. The experts at ByDesign have launched more than 1,000 compensation plans. Benefit by our experience and drive your business to greater results.
Unilevel Compensation Plans
Unilevel compensation plans are one of the most common commission plans in our industry and for a good reason. Unilevel plans are very versatile but are also motivational, easy to predict, and simple for representatives to understand. Furthermore, Unilevel plans allow unlimited width, creating a unique opportunity for representatives. ByDesign supports a variety of Unilevel plans such as Unilevel with no compression, Unilevel with standard compression; Unilevel with dynamic compression; Unilevel with Fast Start bonus; Unilevel with Pool, Unilevel with infinities and a Hybrid Unilevel.
Binary Compensation Plans
Binary MLM compensation plans limit the width of a representative's downline (they're two-wide), but they are not limited in terms of their earning potential. Representatives in this plan have two organizations or "legs" and strive to keep them equally balanced to avoid having a "strong leg and a weak leg." Many representatives perceive that Binary plans have the most significant earning opportunity compared to other compensation plan types. ByDesign is a leading expert in properly setting up, supporting, and updating Binary compensation plans. ByDesign supports a variety of Binary plans such as Binary and Unilevel hybrids, Binary and Coding hybrids, Binaries using TriPacks / TriPods.
Matrix Compensation Plan
Matrix compensation plans are easy to teach representatives. Matrix plans are limited in width, which is why they're often called a "Forced Matrix." They are usually 7 or 8 wide and because of this, encourage teamwork amongst representatives. Not only will a representative's enrollees be placed under them, but the enrollees of others might be placed beneath them also, thus spreading the wealth. ByDesign supports a variety of Matrix plans such as expandable, and combinations with Unilevel, Coding, Binary, or any other genealogy structure.
Party Plan or Social Selling Compensation Plans
Party Plan or Social Selling compensation plans are extremely common in today's Direct Selling industry. They allow friends, family, acquaintances, and even strangers (on a social platform) to explore and learn about new products. The compensation for Party Plan representatives is based on the profit from their retail sales. Party Plan technology includes unique items for representatives, such as easy party creation and social sharing, multiple-party linking (booking bonuses), real-time party stats, and representative-specific party views.
Stair Step Compensation Plans
Stair Step compensation plans allow representatives to promote in rank anytime during the month, not month-end. As a result, representatives will earn at two (sometimes more) different ranks in monthly commissions one for their previous rank and one for their new rank. This makes calculating commissions more complicated, as a comparison of the time of each order/sale order must be made to ensure the proper payout against their mid-month promotion date.
Breakaway Compensation Plans
The Breakaway compensation plan is one of the original MLM compensation plans that we have been delivering for more than 20 years. As with the Unilevel, the breakaway allows unlimited frontline representatives. Unlike the Unilevel, the breakaway allows for a successful downline representative to "break-a-way" from their upline to build a larger team, and earn compensation from more levels.
Australian 2-Up Compensation Plans
In the Australian 2-Up compensation plan, each representative gives up their first two personally sponsored representatives to their sponsor. The commissions from the first two representatives are considered "pass-up" commissions. The benefit is that while the representative gives up their first two, they receive four in return and the multiplication process continues throughout the organization. This plan is also known as the Australian X-Up, providing direct selling companies with the flexibility to determine the number of positions that will be passed up.
Coding Compensation Plans
In a Coded Plan (sometimes called Coding Group Plans) a Rep is "coded" to multiple upline Reps (usually during enrollment). These codings on not temporary but rather are permanent and do not change even with Title demotions. These permanent income streams can lead to significant residual income for people who can progress through Ranks quickly. Coded plans seems simple on the surface but these plans are complex and often require a higher investment in representative training compared to many other types of plans.
Hybrid Compensation Plans
Hybrid compensation plans include the popular commissions and attributes from more than one compensation plan type. The most common example of a Hybrid compensation plan is a plan that has a Binary payout along with a Unilevel Bonus. However, Hybrid compensation plans are not limited to just these two compensation plan types but rather can be a mixture of any two plan types.
Custom Compensation Plans
Custom compensation plans are designed to meet the unique goals of a direct selling company. Often times this means that the compensation plan is "non-standard" or "unusual" when compared to some of the common commission plan types like Binaries and Unilevel Breakaways. This is ok! After all, every company strives to be unique and not blend in with the rest of the market. ByDesign's compensation experts have implemented countless "unusual" compensation plans over the years and are available to review your company's custom plan as well as provide all the details you need to implement it.
ByDesign is the leading direct selling technology partner supporting the industry's most creative and unique compensation plans. Additionally, the Freedom platform allows you to leverage a highly configurable system with limitless opportunities for integration with third parties through our open APIs.
Visit ByDesign.com to learn more – and contact us to schedule a consultation.
Contact Us