Direct Selling Companies Reinventing Rep Experiences
Thanks to the Internet and ever-evolving technology, people have more options than ever to supplement their incomes. To capture the attention of prospective representatives, direct selling companies are reinventing how they can simplify the interactions they have with their independent sales representatives and enhance the digital tools they offer.
In today's 24/7 marketplace, accessible, streamlined processes win. As a result, modern direct selling companies are elevating their rep recruiting strategies to emphasize the ease and earning opportunities available through a direct-to-consumer sales gig. That means understanding the needs and goals of potential sales reps – and offering a range of ways they can engage with the brand and start selling.
Nine in ten Americans report having a side hustle to earn extra income. While 44 percent say they need the additional earnings to make ends meet, one-third take on a side hustle because they enjoy it. Direct selling can flex to fit both needs. Along with the traditional multi-level marketing models that allow people to build their own direct selling business and downline teams, streamlined sales models that enable customers to easily opt-in to become affiliates or influencers are fast becoming essential options for direct selling companies.
Here's the good news. Companies don't have to choose between traditional direct selling and affiliate or influencer sales models. Instead, they can adjust programs to facilitate and reward different types of selling. Take a look at four effective ways modern direct selling companies are reinventing and enhancing the rep experience to win over new reps and drive sales.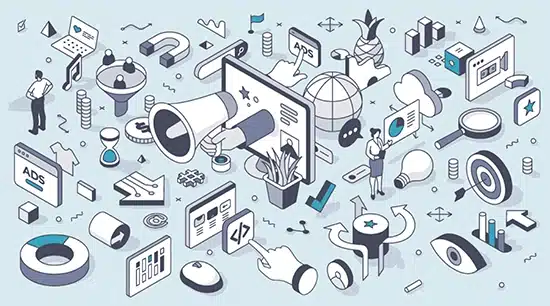 Add single-level selling options.
To appeal to people looking for a side hustle or a flexible work option, direct selling companies must offer an array of choices for people looking to engage and sell. Single-level selling models enable direct sellers to attract a whole new segment of potential representatives.
In a single-level model, independent sales representatives earn a commission from the sales they generate, but they don't build out a downline team of distributors as in a traditional multi-level direct selling model. Affiliate and influencer marketing strategies are examples of a single-level sales model.
The cornerstone of affiliate and influencer marketing programs is ease. Individuals can seamlessly opt into sharing what they like about a product and brand, including a customized link for their family, friends, and social communities to purchase. Then, they earn a defined commission on all resulting sales.
Integrate behind-the-scenes technology.
Creating an easy, appealing experience for reps requires integrated technology behind the scenes. Direct-to-consumer sales that leverage social media, Ecommerce websites, virtual events, and one-to-one interactions create a unique opportunity for direct sellers to capture an end-to-end view of a sale from the warehouse through delivery to the retail customer. The data collected along the way provides invaluable input for customer relationships, product development, representative recruiting, and regulatory compliance.
Selling tools and apps that integrate with the company's back-end direct selling software give representatives a streamlined way to share products, process payments, track sales activity, and access customer data without having to seek out ad-hoc technology solutions on their own.
Related: 3 Ways Integrated Data Fuels Direct-to-Consumer Sales Success
Make social commerce turnkey.
More buyers are turning to social media when they shop. Two-thirds report shopping via social media, and one in three look to information shared by influencers to learn about products. Direct selling companies are empowering their representatives with digital tools that enable them to build awareness, sell by sharing Ecommerce links in social posts, and sell directly through social media.
Successful direct selling representatives are able to create a community of customers and personalize their interactions through social media. Making it easy for reps to share custom affiliate links on social media is essential. Additional tools enable reps to host virtual selling events through social platforms like Facebook Live, providing "reply-to-buy" codes to customers who attend.
Providing accessible digital tools and content to help representatives optimize social commerce also gives direct-to-consumer brands more control and consistency in the delivery of customer experiences and how their products are presented. In addition, when independent sales reps leverage integrated tools, the company gains unique data views that help deepen customer insights and identify future sales opportunities.
Deliver payout ease.
Today's gig economy offers a range of options for people looking to earn extra income by working as much or as little as they like. No matter what option they choose, people expect quick and easy access to their earnings. Forty-five percent of gig workers want to be paid daily or on-demand and another 45 percent expect to be paid at least weekly.
To compete, direct selling companies need to provide timely and convenient payout options, which require integrated systems that track retail sales across replicated sites and in-person events and calculate commissions in near real-time. These types of integrated systems not only offer representatives a view into what they've earned as they go, but they also give companies added payout flexibility. For example, direct selling companies can provide representatives with a payment card and transfer retail earnings there within a few days of the sale. Reps can then use their card to make purchases or transfer the funds to their bank account. And, for companies that allow reps to purchase and sell on-hand inventory, reps can use their payout card to pay for wholesale orders, providing the company savings on credit card processing fees.
To deliver rep experiences that stand out, look for technology partners who keep pace with evolving direct selling trends and technology. ByDesign Technologies' Freedom platform provides end-to-end software solutions designed to meet the needs of modern direct sellers. And our newest solution – Wayroo – provides an integrated all-in-one app that enables sales representatives to deliver personalized shopping and buying experiences across in-person, Ecommerce, and social commerce channels. Learn more at ByDesign.com or contact us to schedule an mlm software demo.
Contact Us
Learn how the Freedom mlm software can help take your mlm business to the next level.