Ecommerce sales grew by 44 percent in 2020 – effectively consolidating five years of projected growth into one. How can MLM companies optimize Ecommerce trends? Now more than ever, multi-level marketing (MLM) companies must refresh and refine Ecommerce as a core component of their growth strategies. Understanding how your MLM software capabilities stack up against the latest Ecommerce trends is a good first step.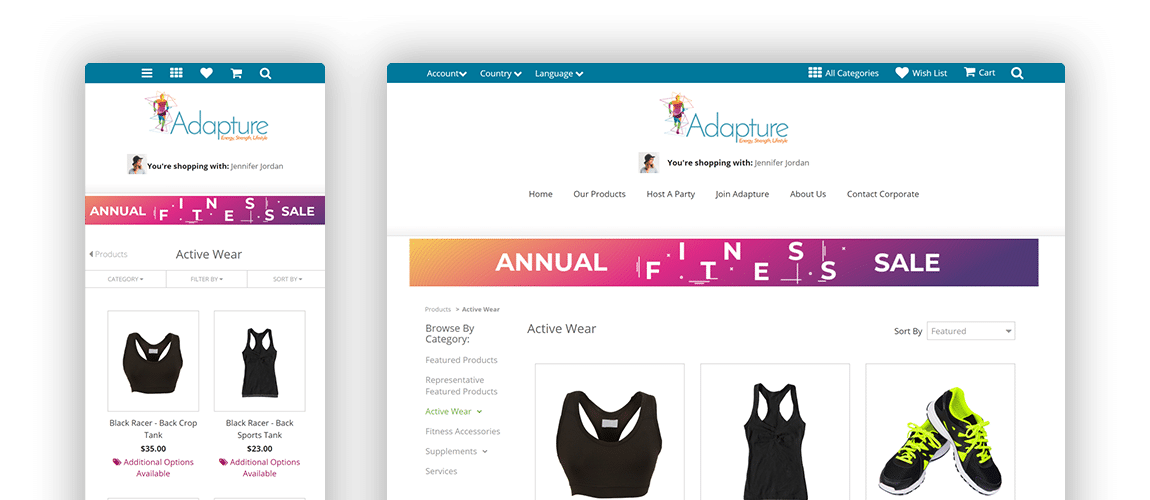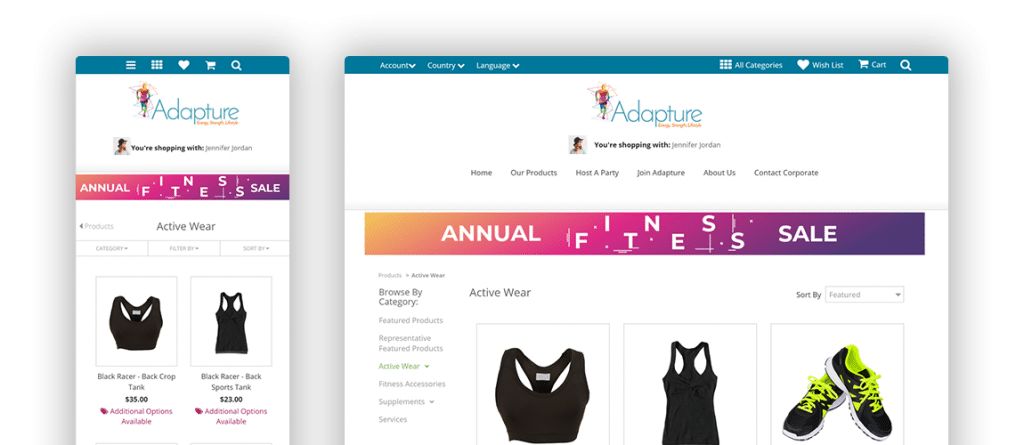 Trend: Ecommerce expectations are shifting dramatically.
Today's consumers are comfortable shopping online. And the COVID-19 pandemic only served to accelerate the trend. Eighty-eight percent of Americans are shopping online, with 49 percent planning to increase their Ecommerce purchases post-pandemic.
With the increased comfort levels come increased expectations. MLM companies must evaluate their Ecommerce experience and put the emphasis on improving end-to-end ease. Replicated websites, created through your MLM software platform, are the foundation of delivering consistent customer experiences. With a replicated website, MLM sales representatives have an easy way to set up an Ecommerce destination with a web address that's unique for their business. But MLM companies are able to define and maintain the website design, branding, and content parameters.
Replicated websites created within your company's MLM software platform keep everything integrated and ensure that your company – and your reps – keep up with evolving technology. Integrated replicated websites provide vital functions such as payment processing, automated sales tax calculation, shipping fulfillment, inventory management, commission payouts, and reporting.
Trend: Browsing – and buying – must be simple.
Effective Ecommerce experiences rely on shopping cart functionality. Done well, online shopping carts do much more than capture items and facilitate purchases. They can also inspire higher conversion-to-purchase rates and even incent additional purchases. However, on the flip side, if shopping cart functionality is difficult to navigate, online shoppers can be quick to end their shopping session and abandon their half-full carts without making a purchase.
Ecommerce shopping cart abandonment rates are high – averaging almost 70 percent. (When shopping via a mobile phone, average abandonment rates are even higher – 86 percent.) This makes evaluating and enhancing shopping cart capabilities critical for MLM companies. By making the entire shopping experience intuitive and user-friendly, you can reduce cart abandonment and increase completed sales.
Focus on the capabilities available through your MLM software. Along with standard search functionality, give shoppers the option to filter their search by price ranges, product categories, or style. Another way to make online shopping easier is by creating curated category pages that feature a distinct set of products. Shoppers are then able to shop within a specific category, such as "all activewear" or "all earrings."
Trend: Personalized, interactive online shopping experiences make a difference.
When people shop online, they expect a tailored experience. For example, as they shop, customers appreciate personalized recommendations based on the items they view and add to their shopping cart. When the shopping site is able to share "you might also like" or "other customers purchased" information, research shows that 56 percent of customers are more likely to return to the site to shop again in the future.
Another way to make the experience more personalized and interactive is by adding a tag function. Using MLM software, you can create tags that let customers know when the products they're viewing are top sellers, new additions, or on sale for a limited time. You can also use tags to prompt shoppers to take action. By linking the tags to inventory management within your MLM software, you can create tags to alert buyers when there are only a few of the items they're considering left in stock.
Trend: Social selling needs to be incorporated.
Bringing functionality that shoppers are familiar with from social media also enhances the Ecommerce experience. Look for MLM software that allows customers to share comments, reviews, and endorsements of your products. These real-life comments give other shoppers a third-party point of view and can be the thing that moves them from "just looking" to "sold." Of course, there's always a concern about inappropriate comments. Make sure your MLM software offers the ability to designate someone in your corporate office as the approver before any reviews go "live."
Effective Ecommerce sites also create a sense of community by including social sharing buttons within the shopping cart. With easy one-click access to their social media platform of choice, you can encourage buyers to share their shopping with friends and family – who can then visit the rep's replicated website to shop for themselves.
Trend: Mobile shopping is a must.
It's no surprise that accessing Ecommerce shopping sites via mobile devices is increasing rapidly. As of 2021, 54 percent of online shopping purchases are happening on a smartphone or tablet. That makes ensuring that your replicated websites provide mobile responsive design critical. Mobile responsive design automatically adjusts how the website experience presents based on the type of device and size of the screen the customer is using. Evaluate your MLM software's mobile responsive capabilities for simplified navigation, stackable designs that make scrolling easy, and readable type fonts and sizes across devices. And, keep in mind, mobile responsive design should be built-in as you create your replicated sites.
Trend: A smooth checkout process is key.
No matter how effective the Ecommerce experience is up to the point of purchase, checkout can make or break it. If a shopper feels like the steps to finalize the purchase are overly complicated, they will log out and go elsewhere. In fact, one in every five shoppers abandons their shopping carts because of complex or overwhelming checkout processes.
The best way to keep customers moving through the process is by clearly communicating the steps required – and keeping the number of steps to a minimum. Ideally, customers will only need to provide basic information, select shopping and billing options, apply promotion codes, and process their payment. While it may be tempting, it's not a good idea to ask customers "extra" questions during checkout.
Select MLM software that provides an "accordion" design style. This simple and effective design shows customers the end-to-end process, with each section expanding as they complete it and then consolidating when they move on to the next. Another effective element is to provide an order summary throughout checkout, so it's easy for customers to see their purchase total and how it may change as they apply promotion codes or make shipping choices.
Optimizing the Ecommerce experience for your customers starts with having the right MLM software. When evaluating your MLM software capabilities, choose a provider that not only delivers the capabilities described above but also demonstrates a proven track record of enhancements and updates that reflect evolving customer expectations.
Visit ByDesign.com to learn more – and contact us to schedule a consultation.
Contact Us

Additional Articles on Choosing MLM Software: