As we strive to grow and thrive during the world's most extensive work from home experiment, we have an opportunity to think more broadly about how we can embrace technology to help bring people together in new and different ways.
We are hearing from CEO's that they feel more connected today by doing video calls than they did when flying to each of their offices many times a year. This ability to maintain positive relationships and productivity while being out of our offices has created a new mindset for many leaders who previously did not support working from home. There is new confidence emerging that is driving conversations around the benefits of a blended workspace post-COVID-19 that provides options, flexibility, and increased balance for employees.
In this new world of work that converges home and business life into one, how do we best support our team members? One approach is to understand the interwoven relationship between motivation and a thriving corporate culture. The Harvard Business Review (HBR) identified motivation as a key performance indicator of success for remote workers in their article, How to Keep Your Team Motivated, Remotely. They also identified three specific motivators that promote enhanced work performance: Play, Purpose, and Potential.
Let's look at each of these motivators individually and explore the activities companies use to promote these behaviors in their corporate culture.
PLAY.
This might seem counterintuitive at first, but playing involves engaging in an activity for pure enjoyment. Parts of our work can become play when we enjoy the work or the job itself. The tasks might be problem-solving, experimenting, exploring, or following a hunch and satisfying curiosity. Additionally, there are many "play" activities we can engage in as a company that facilitates emotional connections in our team. While working remotely, it requires a bit more creativity to find fun ways to bring the team together. The extra effort is well worth the results.
Companies are hosting a wide variety of activities that target Play, such as:
Virtual Scavenger Hunts
Online Book Clubs
Video Lip Synch/ Karaoke Events
Virtual Wine Tastings and Happy Hours
Theme based or Costume Video Meetings
At ByDesign, a few of the activities we've tried include:
Logo Challenge – LEGO Masters (USA) on FOX inspired our team's four-week challenge. Points were awarded to the top five weekly winners. At the end of the challenge, the contestant with the most points won a gift card.
Virtual Crafting – We assembled the supplies and set up a contactless pick-up station. Employees came together on Zoom and learned how to make wood plank signs. Pinterest is an excellent resource for ideas on different craft workshops.
Remote Work Bingo – We mixed things up by creating our BINGO card with different remote working experiences while also encouraging positive remote working behaviors like stretching or doing eye-strain relief exercises.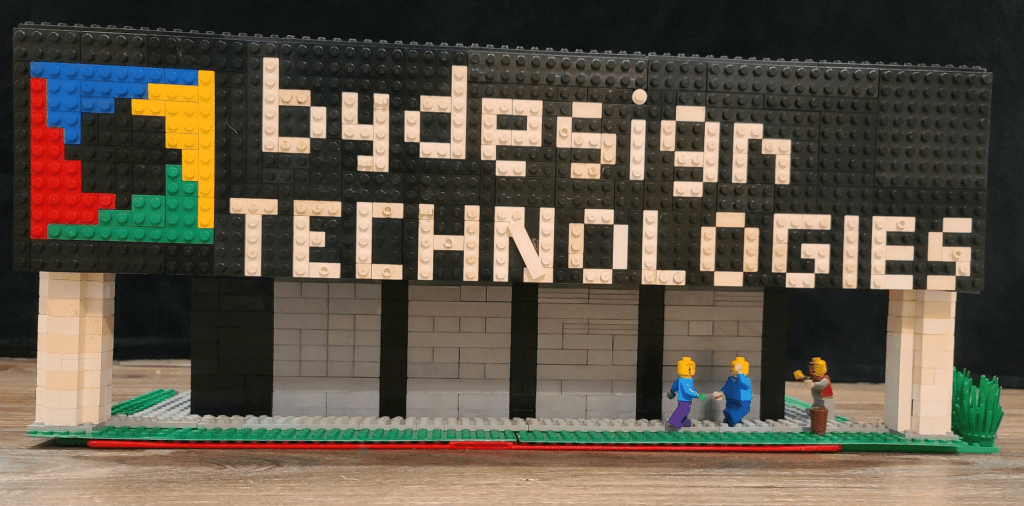 Purpose.
Purpose is the WHY of work. This example demonstrates the power of purpose: During a tour of NASA in 1962, President John F. Kennedy walked over to a janitor and said, "Hi, I'm Jack Kennedy. What are you doing?" "Well, Mr. President," the man responded, "I'm helping put a man on the moon." By helping employees engage, and feel part of the bigger picture, it makes both the mundane and difficult tasks much more meaningful.
Companies are hosting a wide variety of activities that target a sense of Purpose, such as:
Creating opportunities to grow and learn by adopting mentoring programs that facilitate talent development and retention.
Offering employees fitness trackers like Fitbit to create effective wellness programs that keep employees happy, healthy and engaged.
Sending dinner to a remote employee and their family in appreciation of working late to meet a deadline.
At ByDesign, a few of the activities we've tried include:
A weekly All-Hands video meeting that begins with peer-recognition and connects what employees do with the benefits it brings to our clients.
Pay it Forward – We wanted to empower our employees to create a ripple of selflessness throughout their communities. Every employee received money to help alleviate some of the hardships that have come with the pandemic for someone in their community. Our goal was to pay it forward with the hope that it will inspire others to be kind and thoughtful.
Anniversary Celebrations – While we haven't been able to come together as a company to celebrate anniversaries, we've still made it a priority to celebrate our employees by having their favorite pizza delivered. Another ByDesign tradition is that I write a card to each employee on their anniversary; I am still writing these personal messages and mailing them to each employee.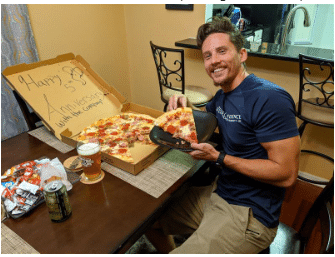 Potential.
Potential generally refers to a currently unrealized ability. In companies where employees can step outside of their traditional role and take on a challenging new task or project, it adds value to both the employee and the company. When you invest in developing employees, you create a pathway for good employees to grow their skillsets to become great.
Companies are hosting a wide variety of activities that target the development of Potential, such as:
Using job rotations to help develop and cross-train employees to groom them for additional responsibilities, promotions, or management positions.
Hosting innovation days to inspire employees to share ideas and collaborate on new approaches that can take a business and employee skill sets to the next level.
Creating individual development plans to provide a roadmap for employees, including measurable goals and a realistic timeframe for achieving each goal.
At ByDesign, a few of the activities we've tried include:
Participate in the Culture Index to facilitate greater self-awareness and personal/professional development.
OKRs (Objectives and Key Results) foster employee collaboration into the planning process and alignment on the projects they will be focused on during the quarter.
Online training modules are available in a wide range of topics, and compensation is awarded for each "competency" that is completed.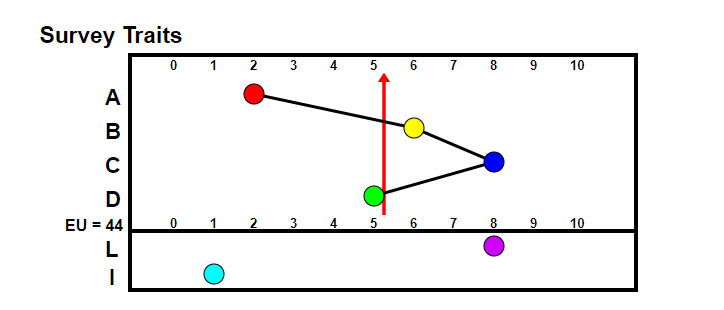 There are many ways to incorporate play, purpose, and potential into your culture while fostering autonomy and ownership. I hope these examples provide inspiration and motivation for your team. If you have any questions or want to share your team's favorite motivational events, feel free to reach me at Daryl@bydesign.com
Learn more at ByDesign.com or contact us to schedule a demo.
Contact Us