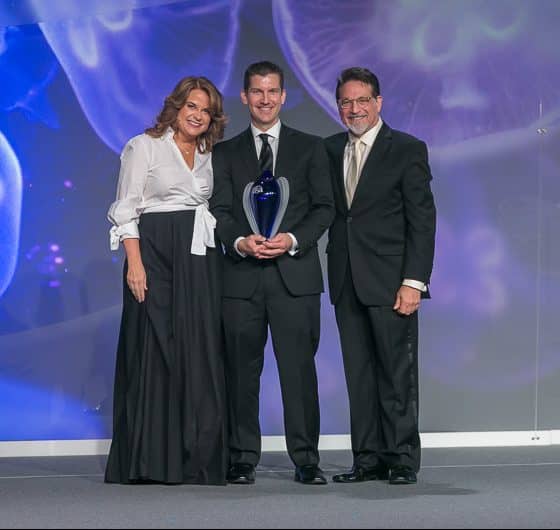 Direct Selling Association (DSA) Partnership Award won by ByDesign Technologies.
ByDesign Technologies, the leading provider of software for the direct selling industry, today announced that it has been named the winner of the Direct Selling Association's (DSA) Partnership Award. ByDesign is the first back office software company to win this prestigious award in twenty-one years.
"The Partnership Award is the highest award given to any supplier from the association. It is a great honor to have the opportunity to work side-by-side with our clients as a true partner'" said Daryl Wurzbacher, CEO of ByDesign. " We consider our team an extension of the clients we serve, and we are extremely proud that our contributions to their success have been recognized with such a meaningful award," continued Wurzbacher.
ByDesign's Freedom Platform is a turnkey solution that allows flexible configuration and includes open API's proven to meet the needs of any sized client. Their services include commissions and genealogy, replicating websites, e-commerce shopping, client branded mobile app and a suite of tools for representatives. Freedom is the highest rated and reviewed Direct Selling, Party Plan and MLM Software by Gartner.
"My experience at ByDesign Technologies is to the point where I would recommend that anyone who is considering a new software provider take full advantage of the depth and feature richness of the ByDesign solution and not bother looking elsewhere. Since our launch, ByDesign has demonstrated what it means to be a great partner. We depend on them for their innovation so we can focus on supporting our consultants and our customers. I could not think of a more deserving company to win the 2018 DSA Partnership Award", said Trevor Merrick, COO of Clever Container Company, LLC.
The DSA Partnership Award recognizes Supplier companies that provide a product or service that has had a measurable impact on the growth or development of a direct selling member company or increases the profitability of a member. ByDesign was selected due to their relentless pursuit of serving the industry through innovative software and outstanding support.
The Direct Selling Association (DSA) is the national trade association for companies that offer entrepreneurial opportunities to independent sellers to market and sell products and services. More than 20 million Americans are involved in direct selling in every state, congressional district and community in the United States.
ByDesign will be presenting at the Direct Selling Edge on July 12-13 in Salt Lake City.
About ByDesign Technologies
Since its founding in 2000, ByDesign continues to be recognized as the industry thought-leader pushing direct selling technology forward with first-to-market solutions that simplify the many complexities behind party plan and direct sales business models. Today, ByDesign is dedicated to delivering leading-edge capabilities in software-as-a-service, and platform-as-a-service solutions. With more than $6 Billion in orders processed and nearly $2 Billion in commissions paid, ByDesign delivers proven results globally.
To learn more about the vision that is innovating a unique competitive advantage for direct selling companies, please visit bydesign.com.
To learn more about the DSA please visit www.dsa.org/
Learn more at ByDesign.com or contact us to schedule a demo.
Contact Us
Learn how the Freedom mlm software can help take your business to the next level.