Launching an MLM Company
Companies adopt a multi-level marketing (MLM) sales model for a variety of reasons, including lower startup costs, independent sales representatives, reduced go-to-market timelines, and direct access to customers. And, while these advantages are appealing, it's still a good idea to do your homework to make sure that your business and product offering are well-suited for the direct selling approach before launching an MLM. When they are, your MLM company will be set up for growth and long-term success.
The MLM business model is also sometimes called network marketing, referral selling, party plan selling, and direct selling. Across these different labels, these companies rely on independent field sales representatives to take their products and services to the market and pay these representatives based on a tiered commission structure. In addition to selling the company's products and services, the MLM sales representatives are also responsible for building the sales organization itself by recruiting others to join their sales team. As reps sponsor new recruits, they expand their "downline" team and increase their earning opportunity because they will earn commission based on their downline team's sales, according to how the MLM company's compensation program is defined.
In effect, MLM representatives run their own businesses. They are self-employed and responsible for building a team, establishing a customer base, and marketing and selling to those customers. However, joining an MLM organization offers representatives distinct advantages compared to starting a traditional small business. Most significantly, the MLM company provides the products or services along with the MLM software platform that includes the tools needed to market, sell, and manage the business. For independent sales representatives, joining an MLM is a turnkey entrepreneurial opportunity that provides the autonomy and flexibility of running their own business without having to worry about significant overhead costs, product manufacturing, or software investment. Individuals are able to enroll as a representative and almost immediately begin selling and earning.
With these compelling advantages in mind, what are the considerations that need to be taken into account before launching the over-arching MLM company itself? To determine if the MLM business model fits the proposed enterprise, answer these five questions.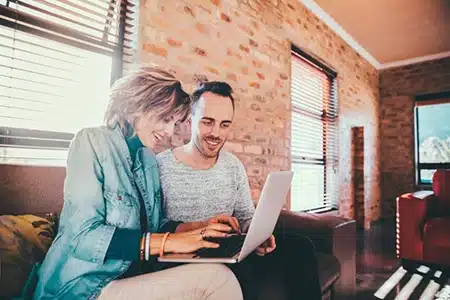 1. What's your niche market?
Successful direct selling companies aren't aimed at the masses. Rather, they target specific segments of customers, which is called a niche market. Within a broader market, a niche market has its own characteristics, needs, and preferences that make it distinct. And almost every market you can think of – clothing, accessories, cosmetics, nutrition, housewares – can be carved out into specific subsets that enable a company to tailor its offering and target its marketing.
Niche markets can be defined based on demographic attributes like gender, age, or income level and further refined by psychographic characteristics such as customer interests and values. A niche can also be based on a price point, such as luxury or low-cost, or quality, such as handmade or mass-produced.
For example, health and wellness is a large market category that many MLM companies fall under. Within the health and wellness category, niche markets include nutrition, personal care, anti-aging, and healthy snacks.
When defining a niche market for your MLM company, focus on delivering a set of products and services tailored to solve a specific problem for the customer segment. As you explore potential niches and define yours, consider "niching down" or getting more specific. When you have a more refined niche, you'll be able to offer more personalized and specialized solutions, and you'll reduce the number of competitors. You'll also be better positioned to create a recognized and credible brand identity.
Before finalizing the niche your company will target, research its size and potential for growth. If it's too massive, consider further refining how you're defining it. If the opportunity for growth is too small, your niche may be too narrow. Look for ways to broaden the characteristics to increase the prospective customer base.
2. How well do your products, services, and pricing align with your niche market?
Your product or service offering will be a key consideration as you identify the niche market for your company. Of course, the products or services must appeal to the buyers in your target market – and it's worth verifying customer interest levels through market research and testing. MLM companies must also consider the appeal for prospective sales representatives.
The direct selling model depends on products and services that inspire passionate advocacy on the part of independent sales representatives. MLM representatives build close, long-term relationships with their customers based on shared interests, a deep understanding of the target customers' challenges, and a strong belief in the MLM company's products as a solution for those challenges. Gauge interest levels among both potential customers and representatives through formal focus groups or informal outreach. These types of upfront discussions will yield valuable insights to help you refine your products, market positioning, and marketing communications.
Evaluating your pricing strategy is another essential component of aligning your product and services to your niche market. MLM companies must be able to price products with enough margin to cover the costs of producing and marketing the products and also allow for the MLM compensation payouts to the sales representatives who will distribute them. For MLM companies, 5X margin over the cost of goods is a good pricing benchmark.
3. What MLM compensation structure best fits your business strategy?
Before launching an MLM company, it's critical to evaluate the different compensation structures and determine which best fits your business strategy, niche market, and products or services. As you explore your options, run calculations that project different growth scenarios so that you have a good idea of how the compensation numbers will change as the company evolves.
An MLM company's compensation plan needs to balance between providing competitive compensation that inspires the field sales team to sell and maintaining a healthy bottom line to fund the company's growth and produce profits.
The first step is determining the MLM genealogy structure for your organization. An MLM genealogy tree grows as the sales representatives are added and new downlines, or branches, are created. While the genealogy tree will ultimately be unique for each organization, there are a few basic structure types that MLM companies use.
Each of the structures defines the number of representatives included in the genealogy's "width" and "depth," which can be either fixed or unlimited. The compensation structures most commonly used by MLM companies are Unilevel, Binary, Matrix, and Hybrid. Most MLMs have a plan structure that serves as the plan's foundation with other types built in to drive specific growth.
Related: Evaluating Direct Sales Compensation Plans: How to Know Which One is Right for your MLM Business
4. How will MLM compliance requirements apply?
Compliance considerations should be top of mind from the earliest stages of launching an MLM company. Along with compensation regulations that require MLM compensation plans to focus on incenting and rewarding retail sales rather than representative recruiting, MLM companies are also responsible for the claims they – or any of their representatives – make in the market. Even though MLM representatives are independent, the company is responsible for any product or earning claims they may make.
The Federal Trade Commission (FTC) monitors and regulates MLM sales positioning, product packaging, and marketing to identify false or misleading claims, such as misleading information about the health benefits of a product. To ensure compliance on the compensation, product, and labeling fronts, the best approach is to consult with an experienced MLM attorney to determine which regulations will apply and how to best comply.
5. What tools will you need to provide to set your MLM representatives – and your company – up for success?
Running a direct selling company is complex, especially one that's rapidly adding MLM representatives. That makes the choice of MLM software critical. The best MLM software functions as an engine that streamlines and automates the operational aspects of the business while also facilitating multiple sales channels, rep enrollment, and onboarding training.
Before launching an MLM company, determine your company's needs based on current strategies as well as plans for growth. Explore the software tools available to representatives and identify what's needed on day one, along with a plan for adding tools down the road. Having the right MLM software tools – from replicated Ecommerce websites and the latest shopping cart capabilities through social selling, customer relationship management (CRM), and automated alerts – set MLM representatives up for success and help drive both recruitment and retention.
Related: The Strategic Value of Software Tools for MLM Representatives
Seek an experienced MLM software provider with a track record of providing regular technology upgrades, new features, and innovation. Look for an MLM software provider who will function as a partner for your business and explore case studies, customer reviews, and references to verify your choice.
ByDesign Technologies specializes in providing a complete ecosystem of solutions for MLM companies. With 25+ years of experience in the direct selling industry, ByDesign offers companies everything from the technology they need to launch the company to the resources and tools to run the business and empower sales representatives. Contact us to schedule an mlm software consultation today.
Contact Us
Learn how the Freedom mlm software can help take your mlm business to the next level.

Additional Articles on Launching an MLM Company: