Expand Your MLM into Canada
Given that Canada and the United States share many similarities, Canada can be a great place to expand a direct selling business. Notwithstanding, many clients first come to me with several misconceptions, or what I like to call myths, about what it is like to expand into Canada. Indeed, making your way north of the border is not always as straightforward as one might think. In this blog, we'll examine a few important differences to look out for, and some important myths to avoid. Myth 1 looks at the application of Canada MLM laws to international direct selling companies. Myth 2 builds on this by looking at the Canadian licensing process. Myth 3 looks at the legality of compensation plans, while myth 4 examens marketing myth. Finally, the 5 myth looks at the true value of expanding you mlm into Canada.
Let's take a look at these myths and see what you can do to better position your company for growth.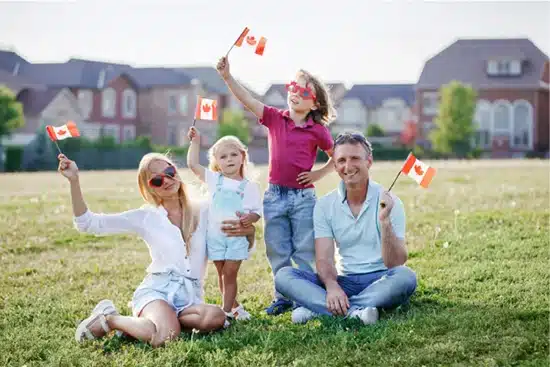 MYTH 1: Not For Resale means Canadian Laws do not apply to my Company
Not For Resale, or NFR, is a misunderstood concept. Many MLM business believe that if they ship their products into Canada and participants do not "resell" their products, Canadian MLM laws do not apply. Wrong. Even if a participant does not resell products, MLM laws may very well still apply.
Furthermore, import and export laws may still apply. An obvious import import regulation is the ban on shipping CBD across the border into Canada. Though CBD in legal in Canada, it is outright illegal to ship CBD into the Great White North. A less obvious example would be a product which uses an illegal colouring agent to add tint to a hand soap. Failure to following the CBD regulations may result in criminal sanctions. Though failure following the colouring agent laws is not as severe, your product could be still be confiscated at the Canadian border, and your mlm business may be suspended or banned from shipping to Canada in the future.
Lastly, using an NFR model is inherently limiting, because, after all, your field cannot resell your product. Have you ever heard of a distributor that is not able to resell things? Not me!
Operating under an NFR model in Canada is possible, but only in a very narrow capacity that is generally unsuitable for direct selling companies. Using the NFR model can be a very risky model if not executed properly.
MYTH 2: Canada is the 51st State
Further to Myth 1, Canada has unique MLM and Direct Sales legislation and enforcement. Canada's direct selling laws are governed by the Competition Act, which is enforced by the Competition Bureau. Through the Competition Bureau, an MLM company have the ability to seek "pre-approval" through the Competition Bureau (the "Canadian" version of the FTC). This "pre-approval", or pseudo-license, known as a "Written Opinion", allows MLM companies to operate with far more legal certainty. Generally speaking, this is because as long as an MLM company sticks closely to the materials it submitted to the Competition Bureau, the company will be able to avoid MLM related regulatory scrutiny. In other words, direct selling businesses can obtain a kind of pre-approval license to make sure their compensation plan and business as a whole is legal.
MYTH 3: If my compensation plan is legal in the USA, it is legal in Canada
There are a few very important differences between American and Canadian compensation plan rules. For example, in the USA, you may be able to sell starter packs at above cost. In Canada, all starter kits must be sold at cost. Furthermore, it may be legal in the US to have a plan which remunerates differently based on how the size of a participant's downline. Typically, in Canada, this is illegal. So, if you are operating an MLM in Canada with an American compensation plan, be very careful, and review your plan with a Canadian MLM attorney to make sure you are not considered to be operating a pyramid scheme under Canadian laws.
MYTH 4: My Marketing Material does not need updating
Canadian marketing material is unique in two ways. Legally, Canada has its own set of rules with regard to product claims. The type of claim you can make may differ based on the level of licensing your product achieves. For example, you can have the same product, but make different claims if it is a consumer product, a cosmetic, or a licenced natural health product. If you have a licenced natural health product, your product can even make claims such as "Aids in wound healing", which is much greater the claim than what may otherwise be available in other jurisdictions.
Marketing material also needs to be updated to comply with Canadian MLM legislation. While many jurisdictions focus on income claims, Canadian legislation also focuses on lifestyle claims. This means making sure lifestyle claims such as nice watches, luxury goods, or yachts on the boat need to be reviewed, and certainly be placed next to an income disclosure statement.
In addition, Canadian marketing materials should be updated to reflect Canada's cultural uniqueness. For example, Canada Day is the 1st of July, not the 4th of July. Furthermore, the province of Quebec is a unique place too, which celebrates its own holiday, Saint-Jean-Baptiste Day, on June 24th. Speaking of, as much as I personally love Celin Dion, not everyone is a fan…
We celebrate Thanksgiving in October, not November. Yes, some of us follow the New Orleans Saints in the NFL, but Sid the Kid in the NHL is more likely to win over our hearts. All this to say, in the same way you would not sport a Yankees jersey in Boston, try and make sure your company is wearing the right jersey in the right place.
Myth 5: It is not worth expanding into Canada
Some seem to think that expanding to Canada is not worth the squeeze. To the contrary: Canada has a strong and robust direct selling economy geared to support profitable business growth. Though more upfront effort is needed to secure a written opinion, once achieved, direct selling businesses only have to deal with a fraction of the legal complexities and uncertainties they otherwise have to deal with in the United States. This means, direct selling businesses can invest in their business without having to worry about the FTC lurking in the shadows. Ask any direct selling busines company what they would pay to have this same level of legal security, and I'm sure it would be many times more than the cost of what it takes to get a written opinion, and at least many times less the fines which the FTC has given.
Furthermore, access to Canada means gaining access to the 10th largest economy in the world, whose people have deep family and community ties with other international growth markets such as China, and the United States. Indeed, many of my clients have their top distributors based in metropolitan cities like Toronto or Vancouver, with vast downlines in East Asia. An investment in Canada is not just an investment in Canada, but an investment into a diverse and multicultural field.
Summary:
Despite the many similarities we share with our southern neighbours (yes, with a "u"), Canada is not the 51st State. As demonstrated through these myths, direct selling business need to take care when entering the Canadian market and stop to question what they may have "heard on the street".
If you are interested in coming to Canada, or shipping your products to Canada, I can tell you it may very well be worth it. But make sure to learn as much as you can about the Canadian direct selling market. This may mean talking to your leaders, reaching out to a Canadian Direct Sales attorney, or even visiting this great place yourself. Until then, make sure to avoid these top five myths.
By Michael Weinberger, Associate, Siskinds Law Firm
Visit ByDesign.com to learn more about Freedom mlm software – and contact us to schedule a mlm software consultation.
Contact Us
Learn how the Freedom mlm software can help take your mlm business to the next level.