PCI Compliance | Building and growing a multi-level marketing (MLM) company requires leaders to be forward thinkers, multi-taskers, and nimble strategists. In a fast-paced and dynamic direct selling environment, leaders also need to tap into specialized expertise to ensure the business runs efficiently and achieves its growth goals. Expert partners, such as MLM software providers, legal counsel, and payment processing providers, that focus on the direct selling industry, help MLM leaders optimize their strategies by enabling them to concentrate on what they do best, like product development, sales representative recruiting, and sales growth.
In today's increasingly digital world, data security is critical for all businesses that handle customer payment information. The number of data breaches in 2021 exceeded the 2020 total as of October, with the cost to companies averaging $4.24 million per incident. Beyond the direct costs, mishandling customer data also affects a company's sales, customer relationships, and brand reputation. MLM companies can protect customer payment data and prevent data breaches by choosing a payment processing partner that ensures their business stays up to date on best practices and complies with the Payment Card Industry Data Security Standards (PCI DSS). Here's what leaders of direct selling companies need to know about PCI compliance.
What is PCI compliance?
The payment card industry, made up of major card brands like Visa, Mastercard, and American Express, established data security guidelines that merchants, banks, and other service providers must adhere to in order to process payments securely. Along with protecting cardholder data and maintaining a secure network, the guidelines also include the implementation of access control measures and regular monitoring and testing.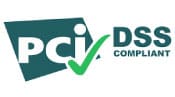 What kinds of MLM companies must comply with PCI guidelines?
The compliance requirements, known as PCI DSS (Payment Card Industry Data Security Standards), apply to all merchants, including direct selling companies, that accept, transmit, or store any cardholder data. Cardholder data is any processed, transmitted, or stored information that can personally identify the cardholder, such as account number, name, and address.
MLM companies must meet the PCI DSS in order to process payments made via any credit, debit, and pre-paid cards branded by American Express, Discover, JCB, Mastercard, or Visa.
What are the PCI DSS requirements?
There are 10 primary areas for PCI DSS compliance.
(To read the guidelines in full, visit the PCI Security Standards Council website.)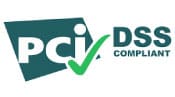 Use of firewalls to block unauthorized entities attempting to access cardholder data.
Password protection security across routers, modems, and other software products.
Encryption of cardholder data.
Encryption of transmitted cardholder data.
Installation and maintenance of anti-virus software.
Regular updates to software.
Restricted access to cardholder data, with individual credentials for access.
Required access logs for any activity related to cardholder data.
Regular scans and tests for data security vulnerabilities.
Documented compliance policies.
What happens if a company does not comply?
Penalties for not complying with the PCI DSS typically result in estimated fines ranging from $5,000 to $100,000 per month for PCI compliance violations. These fines can also add up to increased transaction fees for merchants like MLM companies. Ultimately, non-compliance can also result in the termination of the company's banking relationship.
Beyond the official fines for non-compliance, MLM companies risk significant damage due to lost customers, lost sales, and damaged brand reputation caused by data security concerns or data breaches.
How can MLM companies ensure PCI DSS compliance?
The best way to ensure you're meeting the requirements and protecting your customers and company is to work with a trusted payment processing provider. Along with enabling you and your field sales representatives to seamlessly process payments across in-person, eCommerce, and mobile sales channels, the best payment processing providers will handle PCI compliance details and make required security updates.
Working with a trusted payment processing provider with experience in the direct selling industry also helps MLM companies prevent payment fraud. Payment processing partners have the technology to assess the risk associated with each sales transaction as it happens, blocking fraudulent transactions before they can be completed. By integrating your payment processing solution with your company's MLM software, you gain the protection with minimal impact to the customer experience.
PCI DSS compliance is an ever-evolving, highly specialized field. Working with an expert payment processing partner not only helps to ensure your MLM company is able to securely process transactions, but when payment processing is integrated with your MLM software, you also gain operational efficiencies that help drive business growth and long-term success. Nuvei is a payment processing provider with extensive experience in the direct selling industry and a long track record of PCI DSS compliance and validation methods. To learn more about Nuvei's solutions, contact Scott Fitzpatrick at scott.fitzpatrick@nuvei.com.
by Scott Fitzpatrick, AVP – Direct Selling & Integrated Payments at Nuvei
 Visit ByDesign.com to learn more – and contact us to schedule an mlm software consultation.
Contact Us
Learn how the Freedom mlm software can help take your business to the next level.