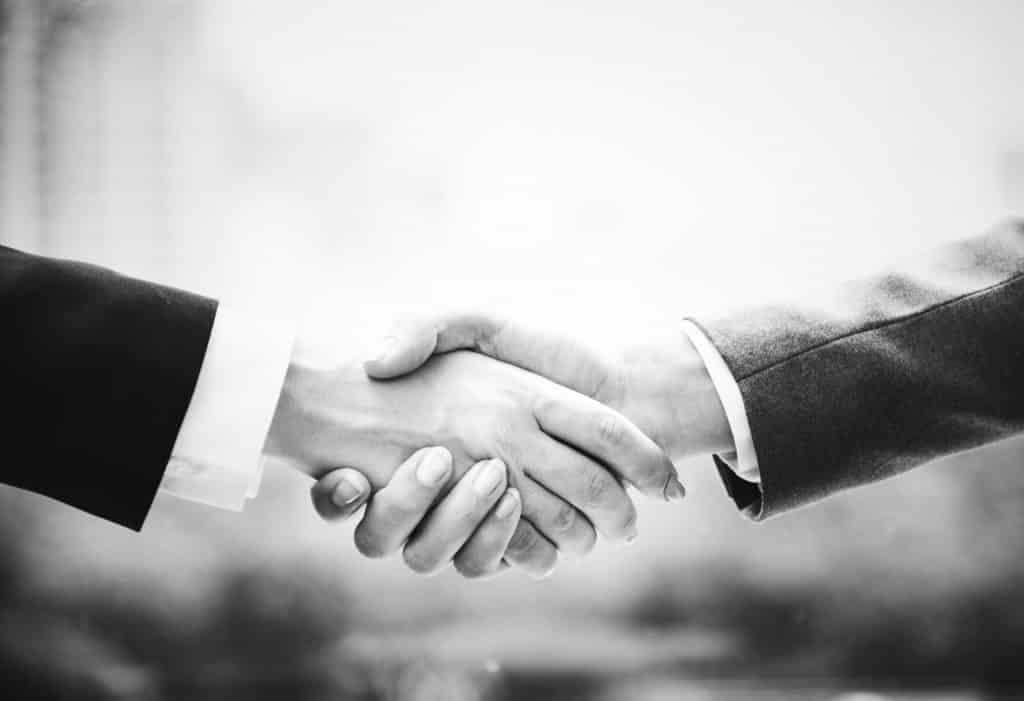 Australian Consumer Law issues for American direct selling companies
A number of DSA Member companies are multinational corporations and, of those, a significant number have head offices in the United States of America. The majority of matters which are referred to Russell Kennedy from American direct selling companies relate to claims under the Australian Consumer Law (ACL) and, in particular, issues regarding misleading and deceptive conduct.
Our American counterparts in the direct selling industry are well versed in the fundamental concepts of competition and consumer protection laws. However, we often need to address the following six key issues which impact the way these companies do business in Australia, their compliance obligations, risks and liabilities.
Background information on the different legislation
The Australian legislation
Australia's general commercial consumer protections are found in the ACL which is contained in Schedule 2 of the Competition and Consumer Law Act 2010 (Cth). The specific prohibition on misleading and deceptive conduct is found in section 18 of the ACL, which states that "a person must not, in trade or commerce, engage in conduct that is misleading or deceptive or is likely to mislead or deceive."
The Australian Competition and Consumer Commission (ACCC) is the national regulator and is authorized to bring claims in respect of misleading and deceptive conduct. Conduct that will result in claims could include misleading statements about product performance, health claims or misrepresentations about compensation plans.
The terms "misleading" and "deceptive" are not defined in the ACL so the dictionary meaning of both words has been generally adopted. The conduct typically requires a misrepresentation of some sort, however, puffery or exaggerated claims may not be sufficient to amount to misleading or deceptive conduct.
The Court will determine whether conduct is misleading or deceptive as a question of fact in the context of the whole transaction. The focus is on whether the conduct is "likely" to mislead and actual deception or loss or damage to the consumer is not required.
This is similar to the position in America where a company does not need to "intend" for conduct to be misleading and deceptive for it to be found to be so. Contractual clauses which seek to exclude or limit the operation of the ACL are invalid.
The American legislation
The American equivalent to the ACL is the Federal Trade Commission Act (FTC Act) which was enacted in 1914. The FTC Act is administered and enforced by the Federal Trade Commission (FTC).
Australian consumer protection law is considered to have been modelled on section 5(1) of the FTC Act. Section 5(1) gives the FTC authority to investigate an arguably higher threshold of "unfair and deceptive acts and practices in or affecting commerce." There is no requirement of "unfairness" in Australia and "misleading" and "deceptive" are not defined.
In contrast, the test for "unfairness" is codified and set out in the 1994 FTC Unfairness Policy. Conduct and practices which are "deceptive" are similarly outlined in the FTC Policy Statement on Deception which commenced in 1983.
Examples in the direct selling industry include false oral or written representations, misleading price claims, sale of hazardous or systematically defective products, failure to disclose information regarding pyramid sales, use of bait and switch techniques, failure to perform promised services and failure to meet warranty obligations.
The FTC Act and consumer protection regime is based upon principles of consumer awareness and empowering consumers to protect their own interests and make informed decisions. The Uniform Commercial Code also deals with consumer protections and consumer warranties.
Six key issues
Liability for independent contractors
The number one issue which quite frankly shocks our American clients is that they can be directly liable for misleading and deceptive conduct of their distributors under the ACL.In most jurisdictions in America, companies can distance themselves from the conduct of their distributors on the basis that they are independent contractors. This is in stark contrast with the potential exposure under the ACL.

In Australia, companies can be directly liable for their distributors making representations such as product instructions contrary to written warnings, inflated compensation claims and false testimonials, including on private social media channels.

The ACL can be invoked even where there is no Australian business premise
In the 2017 case of Valve Corporation v ACCC, the Full Federal Court found against the American company and rejected its argument that it did not engage in trade and commerce in Australia.This was despite Valve's contracts selecting Washington State as the choice of governing law and jurisdiction, not being registered as a foreign corporation, receiving subscription payments in US dollars in the US and having no registered office, subsidiaries or employees in Australia.

Valve was found to have a business presence in Australia which attracted the operation of the ACL as it had 2.2 million Australian customers, stored data on Australian servers and had third party contracts in Australia.The case is relevant for American companies with Australian distributors as, despite the distributors not being employees and/or the company not having a local Australian office, misleading and deceptive conduct or other breaches by distributors in Australia can still attract liability for the American company under the ACL.

Application to business to business transactions
The prohibition on misleading and deceptive conduct in section 18 of the ACL is not only directed to consumer protection. The section aims to protect anyone engaged in trade or commerce including businesses transacting together.This is unlike the American system which is solely a consumer protection regime and does not apply to business to business transactions.

Direct selling companies in Australia can be exposed to claims, but also have the advantage of being able to protect their interests, under the ACL in commercial transactions including promotional opportunities, packaging contracts, logistics, and for unfair contract terms.

No requirement for conduct to be "unfair" or to cause "substantial injury"
Not only does Australia not require conduct or practices to be "unfair" in order to be deceptive, there is no requirement for any "substantial injury" to result.Even where the conduct is directed to the public at large, for example an advertising campaign, the issue is whether the conduct is likely to mislead or deceive and not whether it did mislead or deceive or cause injury.

It is not necessary for a large number of people to be misled or deceived to risk a breach of section 18 of the ACL. This is in contrast to American laws where elements of the size of the injury and how widespread it is are required to establish that an unfair commercial practice caused either a substantial injury to a few people or small injury to many people.

Numerous ways in which claims can be made under the ACL
Both American Federal and State Courts interpret the FTC Act in their jurisdictions, which has led to a variety of different interpretations. The State laws adopting the FTC Act protections are also inconsistent.In Australia, the ACL replaced both the previous legislation, Trade Practices Act 1974 (Cth), and the various state Fair Trading Acts. However, there can still be inconsistencies in interpretation and application.

There are numerous ways that claims for a breach of the ACL can be triggered including by concurrent claims by different persons or entities in different jurisdictions.Misleading and deceptive conduct by a direct selling company can result in civil claims by consumers, distributors and competitors, and attract the attention of regulators such as the ACCC, State Fair Trading Commissioners and, in the case of health claims, the Therapeutic Goods Administration.Investigations and proceedings can be commenced in all jurisdictions and at all levels of the Court hierarchy.

The ACL can assist with business and brand protection
There are ways in which the ACL can be used by direct selling companies as a tool to protect their brand and reputation in Australia. For example, allegations of misleading and deceptive conduct in breach of the ACL can be used as a basis for notices to media outlets to remove inaccurate publications or to restrain competitors from promoting similar products which suggest an affiliation and could cause brand confusion.There are increasing examples in the direct selling industry of legitimate products, usually cosmetics and skin care, being imported and offered for sale in Australia by either persons who are not authorized distributors or on channels prohibited by the company such as eBay.

Recent amendments to the Trade Marks Act 1995 (Cth), may assist parallel or grey market importers of genuine products to resist claims for trademark infringement on the basis that the trademark was applied with the consent of the owner in another jurisdiction.The ACL can then be used by the owner company as a protective mechanism to restrain sales as misleading or deceptive in that the sale offer suggests that the seller is affiliated with or authorized by the company and/or the sale has all the consumer guarantees and warranties that would usually be attached to a direct sale.Russell Kennedy has previously written an article on this topic.
Risk management
It is a constant challenge for direct selling companies to comply with the ACL and other applicable legislation in an evolving regulatory environment.
Member companies should have a designated compliance officer/s with responsibility for reviewing new legislation and regulations and making any necessary amendments to your policies and procedures.
Your distributors would benefit from regular and accessible compliance training and it is critical to conduct annual compliance reviews to identify any risk areas in the context of your business, conduct and practices.
The DSA provides a wealth of information to assist members with their compliance obligations.  Information regarding the ACL can be accessed on the ACCC, Fair Trading NSW and Consumer Affairs Victoria websites.
Finally, don't make assumptions.
Just because your American or international colleagues are speaking about "misleading and deceptive" conduct, don't assume that the concept has universal application.
This article has focused on comparisons with America to highlight six key issues for you, however there are material differences in consumer protection legislation in each country in which Member companies operate.
In all cases, policies and procedures need to be tailored to the local jurisdiction and compliance risks assessed accordingly.
Marika Hubble-Marriott (Principal – Dispute Resolution) and Stephanie Quatela (Associate – Corporate & Commercial) are part of the Russell Kennedy Direct Selling team.
Russell Kennedy is a supplier member of Direct Selling Australia.
Learn more at ByDesign.com or contact us to schedule a demo.
Contact Us