ByDesign Technologies recognized for Market Leadership and Innovation from Silicon Review Magazine
ByDesign Technologies, the leading provider of software for the direct selling industry, has been named as one of the 50 Most Valuable Brands for the Year 2018 by the Silicon Review Magazine.
The Silicon Review award identifies companies which are successfully bringing the highest level of innovation to today's technical and business worlds. ByDesign was selected for their unique culture that challenges each employee to think like a client. With innovation as a critical business competency, they continue to drive industry growth and partnership while delivering a best in class brand experience," said Sreshtha Banerjee, Editor-in-Chief of The Silicon Review Magazine
Since their launch in 2000, nearly a thousand companies have chosen ByDesign as their software solutions partner, as a result of their highly scalable and flexible technology. The foundation of this technology is the Freedom Platform which is an end-to-end, turnkey solution for direct sales organizations of all of sizes.
The top-rated and reviewed Freedom Platform offers many leading-edge services that include accurate commission calculations, with payments in U.S. and international currencies, detailed genealogy, mobile-optimized replicated websites, e-commerce shopping carts, client-branded mobile apps, and a suite of tools that help representatives manage their business. Their award-winning solution is delivered through an intuitive user interface that is easy to use.
"We are honored to be included as one of only 50 companies selected globally for this prestigious award. ByDesign is deeply committed to the Direct Selling Industry, and we strive continually to innovate new ways to leverage technology in creative ways that add real value and make a significant impact in people's lives", said Jeff Ayscue, Founder of ByDesign.
The ByDesign team will be at booth #214 at the Direct Selling Associations Annual Meeting on June 16-19th in San Diego, and at the Direct Selling Edge on July 12-13 in Salt Lake City.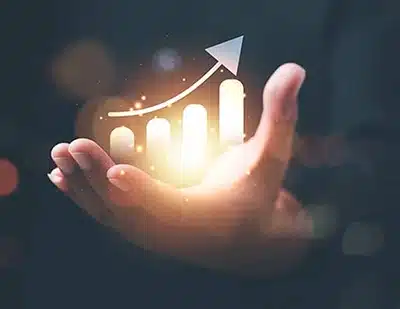 About ByDesign Technologies
Since its founding in 2000, ByDesign continues to be recognized as the industry thought-leader pushing direct selling technology forward with first-to-market solutions that simplify the many complexities behind party plan and direct sales business models. Today, ByDesign is dedicated to delivering leading-edge capabilities in software-as-a-service, and platform-as-a-service solutions. With more than $6 Billion in orders processed and nearly $2 Billion in commissions paid, ByDesign delivers proven results globally.
To learn more about the vision that is innovating a unique competitive advantage for direct selling companies, please visit https://bydesign.com.
Contact us to schedule an mlm software demo.
Contact Us
Learn how the Freedom mlm software can help take your mlm business to the next level.