This article will cover the ten steps that are needed to start an MLM company. Some tasks are obvious, like finding a great product or building a marketing website, but what about the steps that are not well known and apply only to direct selling? The workload to start an MLM company can add up quickly, whether it's creating your compensation plan or selecting MLM software. Luckily, one person, equipped with the right technology and tools, can easily do the work of an entire department.
Follow this 10-step checklist to transform your big idea into a successful MLM company:
Find a unique product/serviceAdd image
Create a business plan
Secure funding
Get a merchant account
Get a merchant account
Select direct selling software
Retain an MLM attorney
Prepare documentation such as Policies & Procedures, Sales Material, and Shipping Policy
Pre-Launch
Launch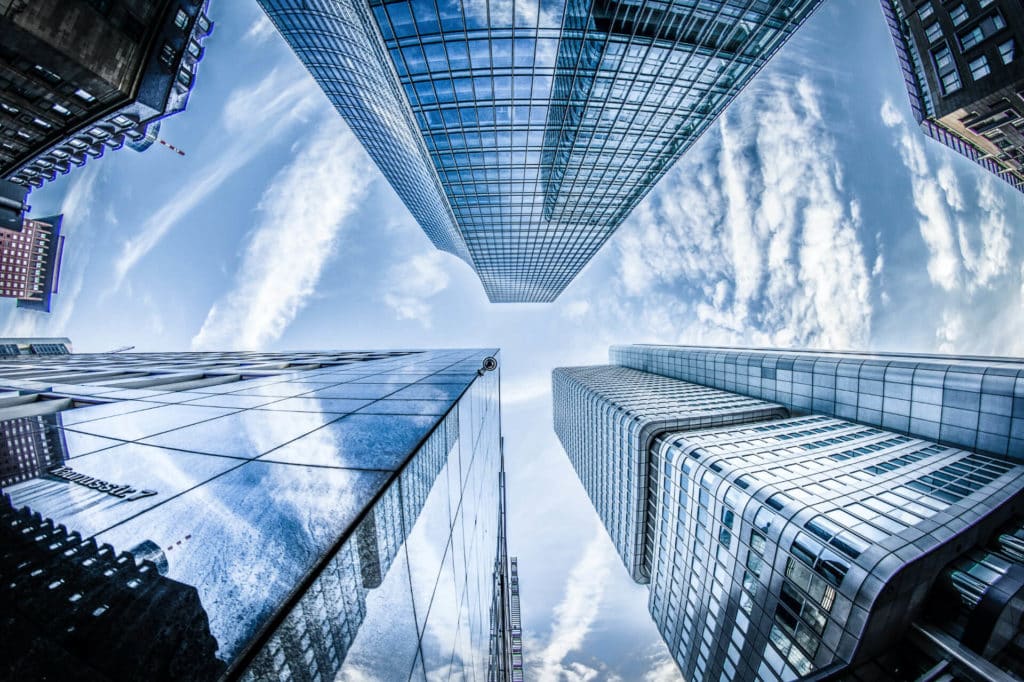 1. Find a Unique Product/Service:
Finding a unique product/service that not only has retail appeal but also one that distributors can be passionate about selling is the first step in starting an MLM company. Look for products that have a 5X margin from the cost of goods to wholesale prices to ensure your product has enough profit to market it through direct sales and cover the payout of your compensation plan. From a compliance perspective, you will want to ensure that your product has enough consumer demand to ensure retail success. In a legitimate MLM model, representatives sell products to consumers and make a profit from product sales. These companies emphasize product sales over recruitment. MLM companies generate revenue by selling their products and services.
2. Create a Business Plan:
Creating a business plan for your MLM company has several important purposes. First, it helps define your goals, purpose, vision, and how you plan to execute those goals. It is your roadmap. Additionally, your plan should include a profit/loss forecast and a cash flow analysis. Make sure to build your launch goals into your business plan. Your goals might be something like a specific revenue target, the number of new customers earned, or units sold. Second, your plan creates an opportunity for you to truly analyze and optimize your marketing, sales, manufacturing, website design, etc. Third, if your plan includes external funding, your business plan functions as a blueprint for success for banks or investors to forecast when they will be reaping a return on their capital.
3. Create the Compensation Plan:
The compensation plan is the most expensive part of running a direct selling company. It defines the terms and conditions by which representatives earn income. Income is typically earned in two ways: as a commission on direct retail sales, as well as an override bonus that is eared on downline product sales. It is essential to evaluate your compensation plan at its full payout to ensure it is reasonable, profitable, and attractive to the field. If you pay out too much — you will be out of business. If you pay out too little, your sales force will leave. Getting this part of your business right is critical. This is an area where you can save significant expense if you do it right the first time with a professional who can remove surprises and vet out all the possible outcomes. ByDesign has worked with many outstanding compensation plan experts over the past 20 years. We would be happy to introduce you to our compensation plan partners to support your company's success.
4. Secure Funding:
When securing funding for your start-up, there are several options. One of the most common is an interest-bearing loan. This type of financing typically comes from a bank, credit union, personal loan, and specific retirement plans. Equity financing is an alternate approach that is also widely used is in multi-level marketing. Equity financing enables company owners to "sell" ownership in their company in exchange for cash. A key benefit of equity financing is that there is no obligation for repayment. Familiar sources for equity financing are family, friends, investors, or an initial public offering (IPO). Many companies use both debt and equity financing over time based on cash flow, business needs, and executing expansion initiatives. The debt to equity ratio is a formula commonly used as a metric of a company's financial health because it indicates the companies stability and ability to raise capital for growth.
5. Get a Merchant Account:
A merchant account is a type of bank account that allows businesses to process a variety of payment methods electronically. It also acts as a holding place for the proceeds of electronic transactions before their transfer to your business account. A merchant account is similar to a short-term line of credit. You will want to ensure that the signer on your account has good personal credit. Before applying for your merchant account, you will want to launch your marketing website to provide your potential processor with the full context of your business and its products. Be aware that most processors charge an application fee that may be non-refundable, even if your account is declined. It is always appropriate to ask if your setup fee is refundable. Obtaining approval for a merchant account for your business can be both time consuming and tedious. This is primarily due to the unpredictable growth patterns, potential chargebacks, and legal liabilities related to the MLM business model, which is classified as high-risk by payment processors. Setting up this account can take weeks more than anticipated, so start early to prevent a delay in your launch.
6. Select MLM Software:
MLM software is the backbone of your business. It brings your compensation plan to life and delivers functionality that automates Genealogy Management, Commissions Engine, Support Tickets, API Access, Replicating Websites, E-Commerce, Party Plan Solutions, International Countries and Currencies, Promotions Engine, Live and Social Selling, Branded Mobile App, & Rep Tools. There is a tremendous difference in back-office software providers. Do your research; call references, and look for companies with published case studies and a lot of public reviews to learn first-hand what their clients are experiencing.
7. Retain an MLM Attorney:
When you retain an MLM attorney, you establish an attorney-client relationship, which essentially means you have an attorney on-call to assist you in handling legal issues. In multi-level marketing, attorneys are highly skilled in providing guidance on product labeling, product regulatory compliance, compensation structure, international expansion, and distributor compliance. If you have even one representative, it's a good idea to retain an MLM attorney. Generally speaking, the majority of legal issues a legitimate MLM company faces are related to the field. "MLMs and other companies that distribute their products through networks of distributors are responsible for the product and earning claims those distributors are making," said Andrew Smith, Director of the FTC's Bureau of Consumer Protection. "During this health and economic crisis, we are on the lookout for false income claims for work-at-home opportunities, in addition to spurious health claims that products can treat or prevent COVID-19." This FTC regulation extends beyond COVID-19 and includes any products that claim to cure, mitigate, treat, diagnose, or prevent disease. MLM attorneys are very well versed in the case law that has defined the many regulations that govern our industry, and at some point, you will likely need one. The best practice is to retain an attorney before you need one.
8. Prepare Documentation:
One crucial aspect of starting an MLM business that often gets underestimated is the creation of your business documentation. This includes Policies & Procedures, Sales Material, Shipping Policy, Returns Policy, and a Privacy Policy. For MLM companies, the Policies and Procedures provide the business rules and operating procedures for your field. There are more than 50 topics that should be included in this document. Each one is important and should be written based on your business model, guiding principles, ethics, products, and business judgment. Your sales material, both physical and digital, is considered an extension of your product packaging. As such, the same regulations regarding product claims applies to your collateral. If you are new to creating these types of documents, research the policies of companies that you admire to gain additional context. A review of their Shipping and Return policies, for example, can provide valuable insight into the types of things you will want to include in your Policy. Federal law requires that you tell consumers and representatives how you collect, use, share and protect their personal information. Federal law also limits how you can use their data. Protecting the privacy and security of consumers' data is an essential aspect of your MLM business. You will want to ensure that your information technology is set up to provide this level of protection.
9. Pre-Launch:
A key to success when launching an MLM business is, to begin with, a "pre-launch," sometimes called a soft launch. During this stage, a company offers a preview release of a product or service to a limited audience to create value and learn more about their customers. It also provides an opportunity to make any product or marketing adjustments that may be needed before the release to the general public. At least 90-days before your launch, you will want to build a relationship with your audience. Seek out ways for them to interact with your product. Use a pre-launch video campaign to jump-start pre-sale orders and build brand awareness. The length of your video should correlate with the price point of your product. If you have an expensive item to sell, the pre-launch video should be 5-15 minutes. If your product is lower-priced, keep your video under 1 minute. Your pre-launch goal is to validate your product and positioning while building up hype for several months with sneak previews of the product, contests, and very limited availability.
10. Launch:
When launching an MLM company, it is essential to anticipate what could go right. If your product is the next big thing, can you turn on a dime and execute a plan for accelerated growth through your current supply chain? If not, plan for success now and vet out additional vendors that you can work with to quickly ramp up product manufacturing, packaging, and logistics. The key to measuring the success of your launch is to match your results against the launch goals defined in your business plan. The first step of that process is to make each goal measurable. These then become your ongoing Key Performance Indicators (KPI). If one of your goals was to sign up five leaders with a large existing downline, you would want to break that down into a trackable metric. What criteria defines a "leader?" How many people are in a "large" downline? It's essential to use data as a tool but not to let it limit your perspective. Check your assumptions early on in your launch. Were they valid? What was unforeseen? Get out in the field and talk to your target market. Seek to learn where your perspective is aligned or misaligned with the field and your customers.
Learn more at ByDesign.com or contact us to schedule a demo.
Contact Us