We live in a hyper-connected world. In the multi-level marketing (MLM) business and, corporate leaders and field sales representatives can be accessible almost anywhere, anytime. But being accessible doesn't automatically mean we're communicating more effectively. In fact, the constant barrage of texts, chats, emails, and alerts can sometimes make us less able to convey and receive information clearly. And that can come at a price in direct sales.
According to Gartner Research, 70 percent of business mistakes are the result of poor communication. In addition, the Holmes Report estimates that ineffective communication can cost companies $26k per employee in lost productivity. In contrast, leaders and companies that are highly effective communicators achieve 47 percent higher returns.
Today, more than ever, effective communication – both in business and in life – begins with listening. Active listening can change communication dynamics and positively impact customer, supplier, and representative relationships. So, how can you enhance your listening abilities and strengthen your direct selling skills?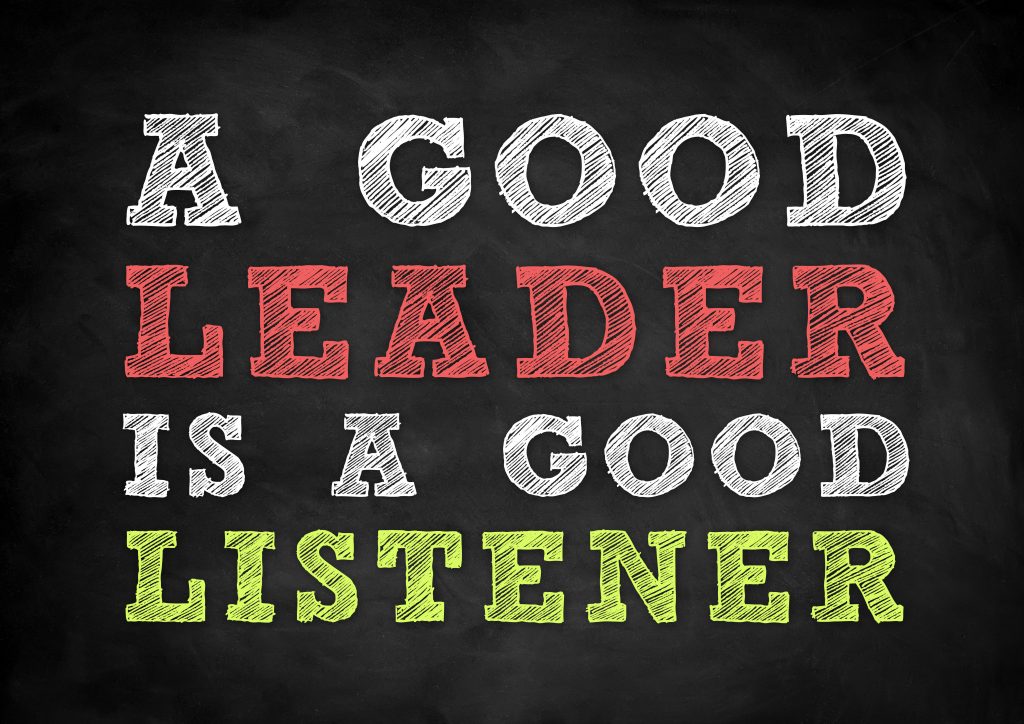 1. Listen to understand.
Stephen Covey said, "Most people do not listen with the intent to understand. They listen with the intent to reply." As a result, it's easy to make assumptions, jump to conclusions, or otherwise misinterpret what the other person is saying.
Direct sales success is built on the ability to create strong one-to-one relationships with both customers and downline and upline teams. Listening to understand means focusing on what another person is saying and actively engaging to ask questions to ensure you're hearing what's being said and uncovering what's behind the words. How many times have you solicited feedback from MLM field sales representatives and responded in the moment? When you do, you may miss the chance to get underneath what's being said to truly understand the needs. By listening to understand, we are better able to hear both what's being said and what's left unsaid, and respond more appropriately.
2. Replay and verify.
With so much information coming at us at any given moment, hearing what someone is saying isn't enough. Listening means checking in to make sure what you're hearing is what the other person is intending to convey. Throughout a conversation, respond by restating what you've heard. This gives the speaker a chance to confirm or clarify what they've said.
In direct sales, MLM representatives seek to build relationships based on personal connections. By listening and verifying as they engage with our customers, representatives gain invaluable insights into the needs and challenges that products and services can solve. And, more importantly, they're able to identify unmet needs and opportunities to better serve their customers.
3. Listen to learn.
Too often, we approach a conversation or a meeting with a single-minded goal of getting our point across. When we do, we're preemptively limiting what we can learn.
Here's an example. If you're having a challenge with a product's design or you've identified an additional MLM software solution that you need, you're likely to reach out to your supplier to tell them what's happening and how you think the situation should be addressed. That will work to an extent. But what if you take a different approach? Meet with the supplier, share the challenge and what you want to achieve. Then, ask them what they think.
Creating trusted partnership relationships with suppliers and your MLM software provider opens the door for them to share their expertise and become a collaborative extension of your team. When you provide the who, what, when, and why information to your trusted suppliers and then shift into a listen-to-learn mode, you'll be amazed at the ideas and solutions that develop.
4. Talk less.
No surprise. You listen better when you say less. However, it's not always easy. Human beings have a need to be heard – and heard first. A Harvard University research study found that talking about ourselves stimulates the areas of the brain associated with reward, pleasure, and motivation. Effective listening comes when we consciously direct ourselves to stop talking.
When MLM representatives do most of the talking as they engage a customer, the conversation is more likely to be all about the products or services. By talking less and listening more, the conversation becomes about the customer and her needs. Research backs this up. When customers perceive a high level of listening by a salesperson, it increases their level of trust and creates positive expectations for future interactions.
5. Stop and focus.
Effective listening requires your full attention. In our multi-tasking world, this can be especially difficult. To dramatically improve your listening skills – and your direct selling success – approach each opportunity to engage with a customer, representative, or supplier as a chance to single task. When you combine the tips above with in-the-moment focus, you may be surprised at what you hear.
 Visit ByDesign.com to learn more – and contact us to schedule a consultation
Contact Us

Additional Articles on MLM Customer Centricity: