ByDeisgn's Chief Executive Officer
ByDesign Technologies, the leading provider of software for the direct selling industry, today announced that Daryl Wurzbacher, currently President of ByDesign, has been appointed to the office of Chief Executive Officer. Former CEO and founder, Jeff Ayscue will continue in his role as Chairman of the Board. These changes will be effective immediately.
"Daryl's appointment and this transition are exciting milestones in a succession plan that has been evolving over the past three years. His energy, focus on innovation and disciplined execution are the perfect combination to drive the company forward and achieve the long-term strategic goals. I am confident that Daryl is the right person to continue the great momentum we have created since 2000," said Jeff Ayscue, Founder of ByDesign.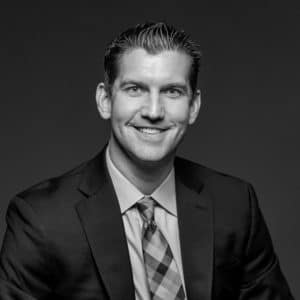 Wurzbacher has more than a decade of leadership experience at ByDesign, including three years as President. He has also played an active role in helping guide the Company's Strategic Road Map during his tenure. His people-focused leadership style, industry expertise, and market understanding will build on the success Ayscue has achieved and will lead the company through its next phase of growth, innovation and market leadership.
"I know I speak for everyone at ByDesign in thanking Jeff for his leadership and tireless dedication to the company. It is a tremendous honor to serve as the CEO of ByDesign. I am incredibly proud of everything our team has accomplished together and very excited to assume this new role and for the future of the company," said Wurzbacher.
Wurzbacher has progressed in various leadership roles after joining the Tampa, Florida company in 2007 as the Director of Solutions. He later served as the Vice-President of Applications and Platforms, before assuming the role of President in 2015. As a company leader, Wurzbacher pioneered the company's first-to-market direct sales mobile app in 2008. Under his direction, the company launched their mobile shopping platform in 2016; a reimagined Representative Portal in 2017; and a new client branded mobile app in 2018 – all working together to provide a seamless experience for direct selling companies, representatives, and customers.
The ByDesign team will be at booth #214 at the Direct Selling Associations Annual Meeting on June 16-19th in San Diego, and at the Direct Selling Edge on July 12-13 in Salt Lake City.
Former CEO, Jeff Ayscue, remains Chairman of the Board
About ByDesign Technologies
Since its founding in 2000, ByDesign continues to be recognized as the industry thought-leader pushing direct selling technology forward with first-to-market solutions that simplify the many complexities behind party plan and direct sales business models. Today, ByDesign is dedicated to delivering leading-edge capabilities in software-as-a-service, and platform-as-a-service solutions. With more than $6 Billion in orders processed and nearly $2 Billion in commissions paid, ByDesign delivers proven results globally.
Learn more at ByDesign.com or contact us to schedule a demo.
Contact Us