Compensation Plans
Well-designed direct sales compensation plans motivate specific behaviors by independent sales representatives and their customers that lead to long-term business success.
In this four-part series, we will be looking at four important compensation plan considerations and presenting practical strategies to consider in the design and enhancement of all party plan and multi-level compensation plans.
The four compensation plan considerations are:
Compression is a technique that rewards active and qualified representatives with additional compensation as a result of the non-performance of others.
Customers Sales. Customer sales are critical for sustained business success. Selling to customers who are not participating in the business opportunity is a key to long-term growth and legal compliance. Building loyal consumers also amplify your marketing reach and accelerate momentum for your company and its representatives.
Activity is the key to results. When activity requirements are built into your compensation plan, you are rewarding behaviors that will lead to higher sales, more recognition and increased retention.
First 30 Days. Did you know that the first 30 days are the most critical in a representative's journey with your company? Fast Start programs and other incentives can dramatically increase confidence in new recruits and create the satisfaction and early results that lead to more retention.
How well does your compensation plan address each of them? Read onward to find out.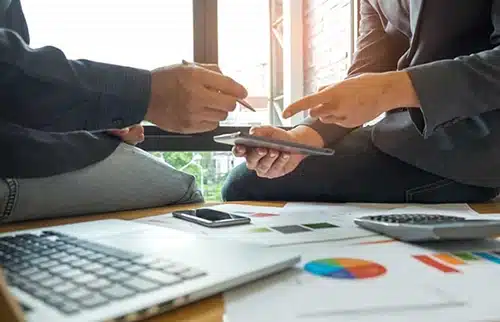 Compensation Plans: Focus On Compression
Compression is a term used to describe the action of bypassing ineligible or inactive independent representatives when determining rank qualifications and/or compensation plan earnings.
The Definition of Active
All direct selling compensation plans should include a personal sales volume requirement. The personal purchases of an independent representative plus the purchases of the representative's personally sponsored customers are included in one's personal sales volume.
When a representative meets or exceeds the personal sales volume requirement in a commission period, she is "active." Independent representatives who are not active are "inactive."
The Definition of Eligible
For each paid-as rank or paid-as title in your compensation plan, there should be a unique set of requirements. Similarly, there should be a unique set of rewards for each paid-as title. The rewards are types of compensation, each of which may be calculated as a percentage of volume, a flat amount, or a share of a bonus pool.
When a representative meets the requirements to earn a specific compensation plan reward, that representative is "eligible."
When a representative is not qualified to earn a specific type of compensation, but he or she is not active, he or she is considered "ineligible."
Standard Compression and Dynamic Compression
Standard compression is the term used to describe when a compensation plan bypasses a representative who is inactive. For this commission run only, the compensation plan ignores the inactive representatives, paying the upline representatives this month as if the inactive representatives were not present in the genealogy.
Dynamic compression occurs when a compensation plan bypasses inactive representatives and ineligible representatives. For this commission run only, the compensation plan ignores the inactive and ineligible representatives, paying the upline representatives this month as if the ineligible representatives were not present in the genealogy.
What Is Breakage?
"Breakage" is the term used to describe compensation that is not paid out to independent representatives. Breakage exists when any of the following are true:
The compensation plan uses compression (either standard or dynamic), and there are inactive representatives in the genealogy.
The compensation plan uses dynamic compression and there are ineligible but active representatives in the genealogy.
Not all representatives are eligible to earn every type of compensation that could be paid out.
Why Is Breakage Important?
Breakage is important, because it makes a compensation plan appear to be richer than it really is. When current or prospective representatives add up the percentages in the compensation plan chart, they incorrectly conclude that the total they have calculated is the total percentage that the company pays out.
Breakage (unpaid compensation) is the difference between the theoretical maximum payout of a plan (the total of all those percentages) and the actual payout. Breakage is an unpublished percentage. It is or should be a closely guarded secret to be kept far away from independent representatives because direct selling companies don't publish this information. They don't publish it because breakage is variable and the compensation plan looks better without sharing how much breakage a plan has.
Who Benefits From Compression?
Independent representatives do. When there is compression, the compensation plan allows them to get paid deeper into their organizations. This is a positive benefit. However, there are other effects to consider.
Are There Any Problems With Compression?
Unfortunately, there are several that are detailed in this list:
The theoretical maximum payout of a compensation plan with compression appears to most observers to pay out less than a plan without it.
As your largest expense, your compensation plan payout needs to strategically pay for specific targeted behaviors that will grow the business. It can be easy to overspend on funding compression which can leave you without the proper reserves to provide enough incentive bonuses to reward the right behaviors.
When there is compression, there is reduced incentive for representatives to work closely with those in their downline and also less of a need to continue recruiting.
Is Compression Right for You?
Every direct selling company designs a compensation plan that should include the best criteria for their success. Compression is one of the criteria to consider.
Learn more at: https://www.sylvina.com
­­­­­­­­­­­­­­­­­­­­Direct Sales Compensation Plans PART 2
Learn more at ByDesign.com or contact us to schedule a mlm software demo.
Contact Us
Learn how the Freedom mlm software can help take your mlm business to the next level.