The four decades I have spent in direct sales has given me a fantastic 360 view of Direct Sales. The journey started as a Representative, then led into direct selling software, and moved into corporate leadership roles, including President and CEO. There are many things I have learned along the way. Today, I will share just a few pearls of wisdom from each experience. I hope they help you as much as they have helped me.
Representative View:
Great companies not only provide a business opportunity but are driven by a cause that is infused through their Representatives. This might be a charitable cause, a product with a cause or personal development/recognition of the Representatives. Representatives will work for money, but they will fight for a purpose. It is the glue that keeps Representatives "in" when they may not be making all of the money they want right now.
Other companies can copy your compensation plan and copy your products, but they can't replicate the culture you create with your Representatives. Great companies provide both. It is what builds loyalty from your Representatives.
How Corporate can help — Create training, tools, tips, & events that promote:
Personal Development
Entrepreneurial Spirit
Personal Achievement
Joy of helping others
Pearl of Wisdom: Great companies are built for the representatives. Not the other way around
Direct Sales Software:
Direct sales software is not just an accounting package or an inventory management application. It is not just a shopping cart or a phone app. It is a robust, comprehensive enterprise software application that is integrated and engineered to run the complexities that come with the direct sales business model.
Back office software is the hub of the business. I would highly recommend that as you conduct your search, you also plan time for speaking with industry contacts to get the personal experiences of clients.
There are a lot of moving parts in direct selling business models, compensation plans and genealogy. Simplicity in your plan will make it easier for Reps to say "Yes!"
How software companies can help:
Gain a greater understanding of the operational side of direct sales
Helps corporate get the most out of their technology
Easy access to an expert to help you navigate each opportunity
On-demand IT staff
Pearl of Wisdom: Direct Sales software is a powerful and critical technology for your company but before shopping for it first, understand your business requirements. Document all of your operational needs. Then start looking for software. Too many people buy software before doing this and then end up with software that does not meet their business needs. This mistake can be very costly.
Business Consultant:
A good business consultant can make a huge difference in your company. If you don't have the expertise in a specific area of direct sales, leverage consultants! Most of them are worth far more to you than the cost of their services. They can shorten your times and save you thousands or potentially millions of dollars in the long-term. If I had to pick just two types of consultants, I would choose one that does compensation plans and a direct sales attorney.
Don't just copy someone else's compensation plan. It has to fit your profit margins and drive the behaviors that are unique to your company. Your compensation plan is part of who your company is.
How Business Consultants can help:
Leveraging personal knowledge to guide business owners in the pre-launch and launch of their new direct sales companies.
Designing and implementing compensation plans for start-up companies
Speaking and training your salesforce
Keeping company owners on course and true to their core values
Pearl of Wisdom: Starting and operating a direct sales company involves traditional business expertise along with incorporating specialized knowledge of commissions, downline genealogy structures and rapidly changing technology.
You CAN know anything, but not EVERYTHING.
Utilize consultants to fill the occasional needs for very specific skill sets. Then invest that extra time into the most important areas of your business.
Corporate Executive:
Great company owners and executives are humble. Success is wonderful but it has also been the downfall of many companies. If you are the owner or top executive of a direct sales company, don't let the success and applause that you are getting from the Representatives go to your head. Always give appreciation to your Representatives and your employees for making the company successful. Once you think that the company is great because of you then you might just see your company decline. Your company is still a people business. Everyone wants to be appreciated. Remember your EGO will kill you.
Owners/Executives need to have the vision and hire people who bring a greater expertise; and then let them do their job. When there is this synergy — magic occurs. Once they understand and believe that their greatest asset in their salesforce — this is when companies experience new growth. Of course, this does not take away from the need to have a great product/service that in the end has retail appeal.
How Corporate Executives Can Help:
Continually recognize great performance/striving
Making a difference in the culture and growth of the company
Being involved at a high level in the personal success of the representatives
Pearl of Wisdom: Many people think that because they were successful in a different business outside of direct sales that they will be successful owning a direct sales company. This is so misguided. Sure there are some areas with accounting, shipping and employee staffing that are similar. But when it comes to understanding and developing a direct salesforce, understanding the drivers which motivate and keep representative building are far from a traditional business.
Now that you have learned more about my 360-degree experience in direct sales, I encourage you to explore your own personal journey and all of the skills you have built along the way.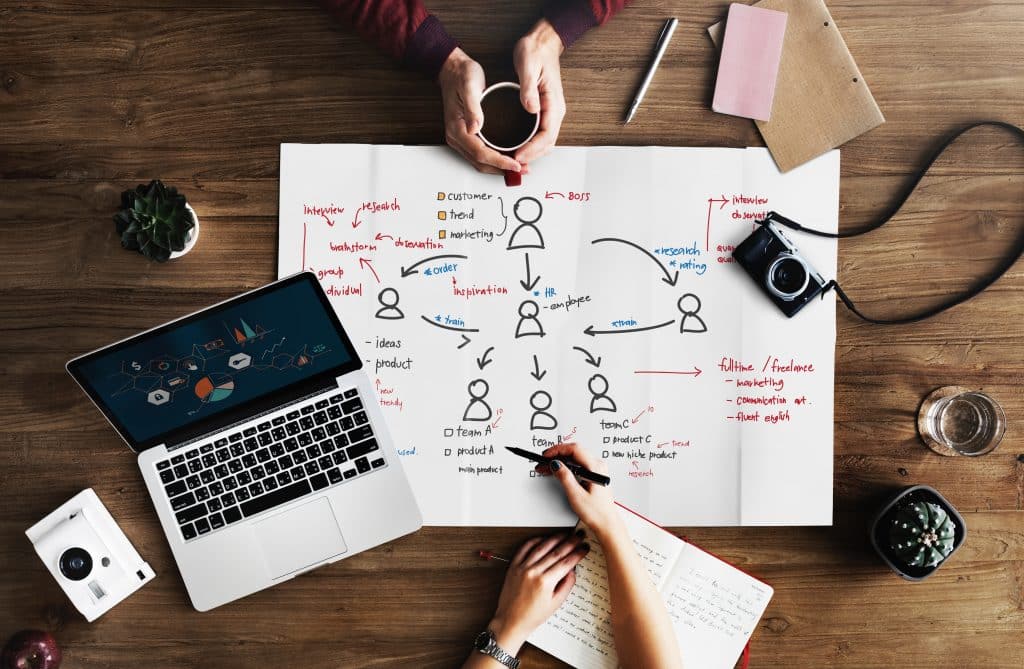 Learn more at ByDesign.com or contact us to schedule a demo.
Contact Us