Accelerate Sales Through Automation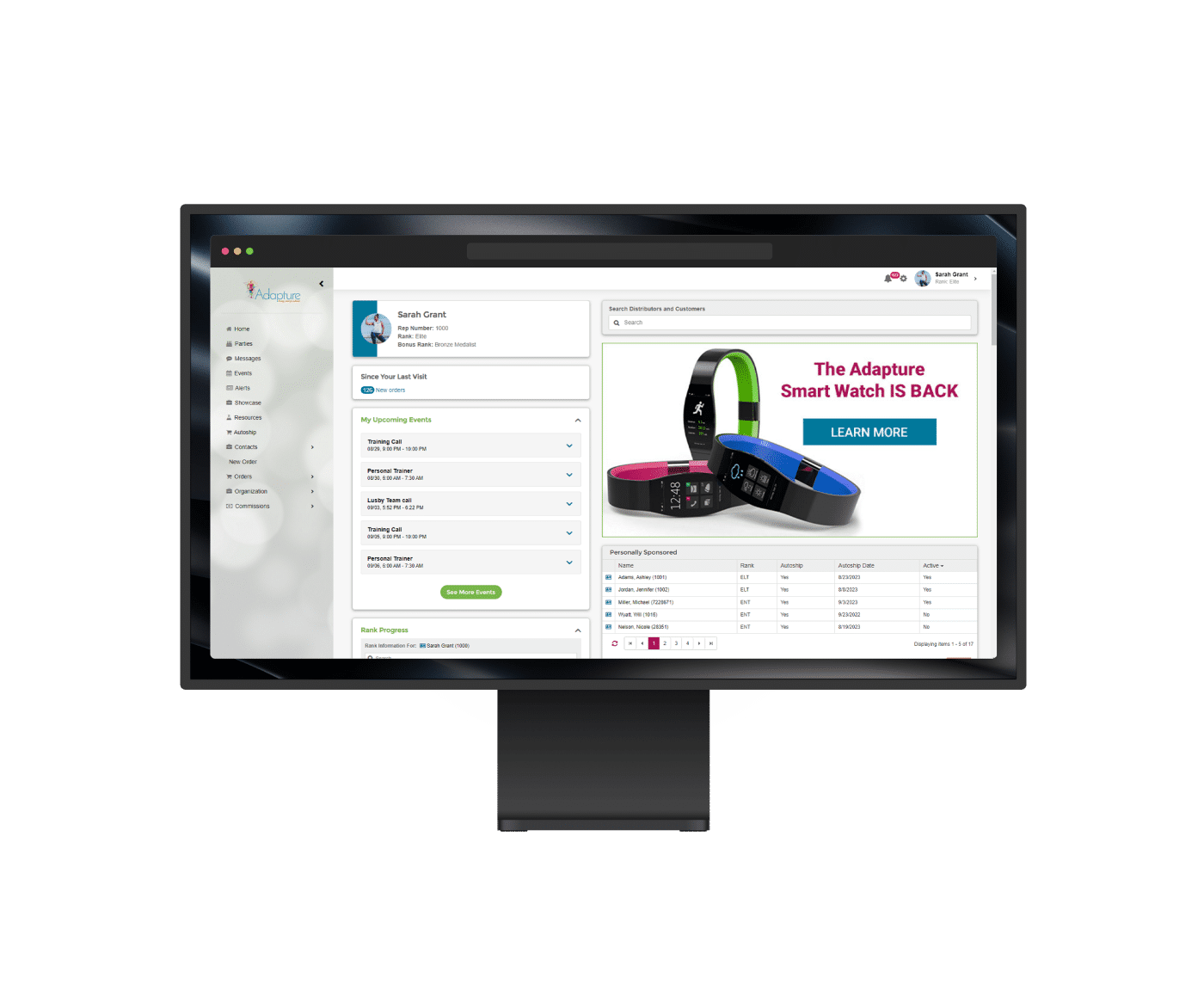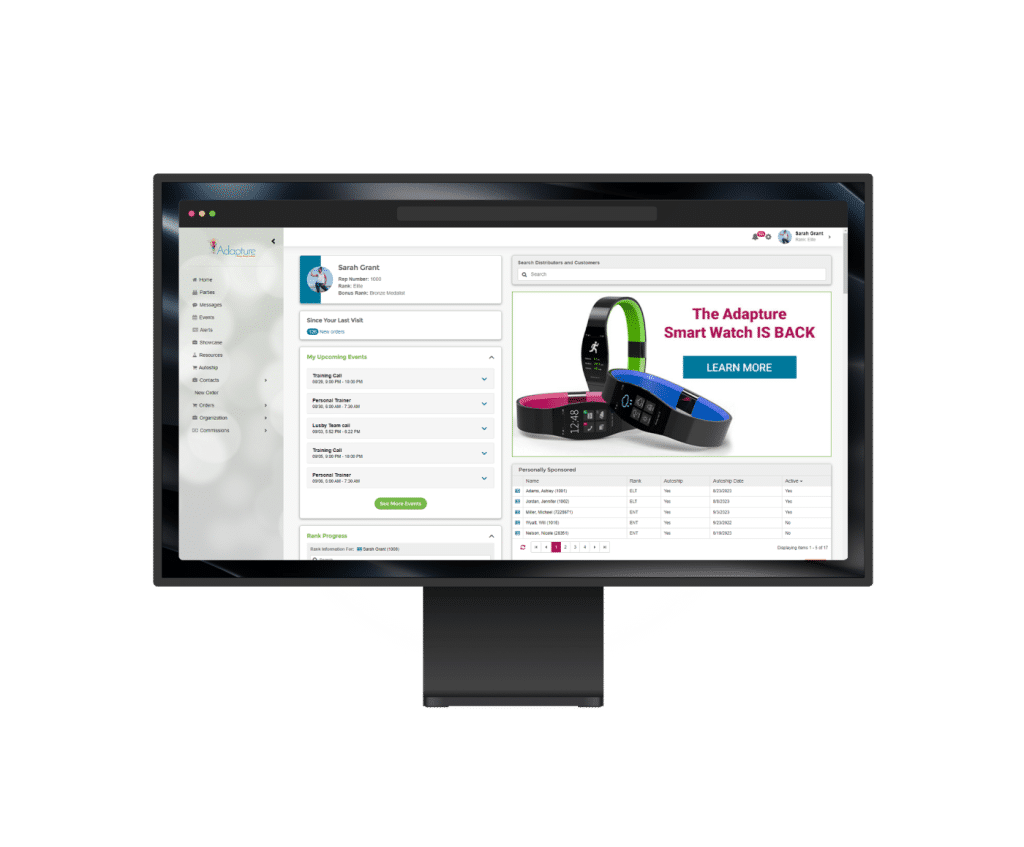 Companies choosing
Pro Tools
for their entire field are experiencing increased engagement at a rate
2x
that of clients who don't.
Revolution Pro Tools features are powerful, convenient, and quickly provide the necessary information your representatives need to succeed. With a fully integrated suite of tools, your field will experience the value of Revolution every day in their business. Each tool is easily configured to align with your business model, branding, and voice. Plus, the fully responsive view keeps them plugged in when on the go. 
Empower Your Representatives
Your reps are looking for tools that can take their business to the next level. Revolution Pro Tools helps your representatives work more efficiently and more effectively. 
Create personalized, real-time coaching with alerts that drive the right action at the right time. Alerts are delivered directly to your representatives' phone via your branded mobile app or their portal on both the home page and the Alerts page.
Revolution has been responsively designed to allow for ideal performance on any device. Whether on a phone, tablet, or desktop, the entire site will adapt in display and functionality. 
It can be challenging to provide all of the information an engaged leader needs and wants without overwhelming a more casual rep with too much information. Revolution Pro solves this with drill-down capabilities. 
Showcase – Power of the Microsite
When it comes to providing branded marketing videos to your field, Showcase is the solution. From product knowledge and business opportunity videos for customers and prospects to consume, all of these can be uploaded into Showcase by Corporate. 
Graphical Downline Report
Easily target groups of reps based on rank, activity, and more. The Graphical Downline Report goes beyond a team picture, providing actionable insights to drive business growth at all organization levels. 
Keep reps engaged and actively working their business with consistent and accurate notifications on their compensation plan progress. This feature motivates reps to take action to maximize earnings and take advantage of every opportunity within reach. 
Access key reporting information about your business directly from the homepage of the Rep Portal.  Instantly view Volumes from the previous 3 months, Commission payouts for the previous 5 periods, and Recent Growth Statistics with trend data indicating growth or decline. 
Help your reps find both customer and downline records quickly and easily. A list of all corresponding records will be returned by simply typing a name into the search box. When clicked on, the appropriate name will open that person's contact card. 
Learn how the Freedom software's advanced representative tools led to 300% growth for a high-tech sock company.
We are building VoxxLife for the long-term and there is a lot of comfort having ByDesign Technologies as our partner to provide their high level of expertise as we navigate the changes that momentum brings."
Keep Field Connected and Informed
Ensure your brand voice remains consistent and representatives are kept up to date with weekly newsletters. Recognize new leadership, notify the field of new products, as well as training and development opportunities by publishing content directly to the Rep Portal.
Streamline Organizational Outreach
Enable your Leaders to quickly connect with their downline Reps using the Contact Card tool in their portal. This informative tool provides details about each downline Rep without navigating away from the current page. Leaders can quickly find additional information and reach out to coach through the phone, SMS Text, or email — to motivate or recognize — and immediately go back to the task at hand.
Ensure Organizational Alignment
Empower your Leaders to subscribe to or view calendar events for their team, and those team members can subscribe to calendar events for their Upline. Rep Groups are integrated into Calendar Subscriptions — making it easy to quickly see the activity of those groups and the Corporate calendar. 
Onboarding New Recruits Made Simple
Create a personalized onboarding program based on the training that you have already created. The system is easy to use and automates the delivery of your existing training, videos, and pdf documents. If you don't have a training program, don't worry — we have you covered with our journey-based onboarding pre-generated content.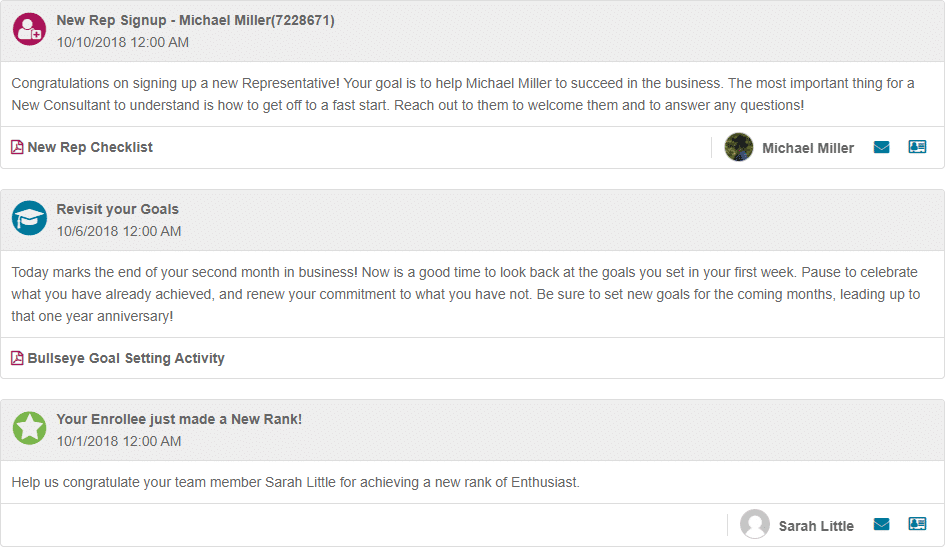 Rank Progress helps your Reps to know where they stand and how to get to the next level. Widgets display progress toward the next rank both as an overall percentage and as a detailed criteria listing.
Visually display the progress made
By viewing the highest rank for Downline Reps, with achievement dates, Leaders can set realistic goals and expectations for each rep.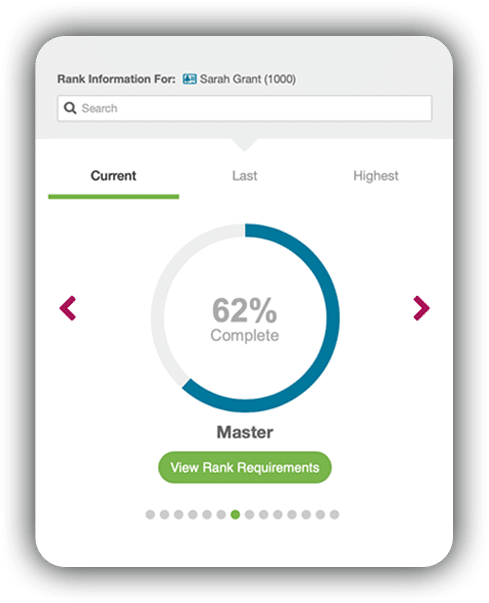 Schedule a Software Consultation Now
Learn how the Freedom mlm software can help take your business to the next level.
See what our clients are saying
The field was very impressed with the advanced functionality built into the Freedom Pro Tools and the level of control that it gave them over their business — including Journey-Based-Alerts to guide consultants through their first months of business, progress tracking toward their next rank, and personalized Microsites for sharing marketing information with call-to-action functionality, and much more.
The Pro Tools significantly boosts the confidence of the field, making it easy for them to know exactly what to do, and when to do it. Our new consultants are productive much faster using the Journey Based Onboarding, and our seasoned consultants are able to stay continually engaged with customers and their team using the Real-Time Alerts and Communication Groups.