Representative Tools
The All-In-One Rep Solution
Create your own personalized Representative Portal that empowers your sales team. This flexible and fully responsive portal allows customizable dashboard menus, images, banners, messaging, and more than 30 widgets with multiple configurations, including the ability for varying display by Rep Rank.
Exculsive Features
Empower Your Representatives
Elevate your brand's credibility and create a frictionless experience to provide representatives with the tools and resources they need to start, grow, and expand their business.
Genealogy Reports
Deliver real-time access to your entire organization in graphical and tree formats. Quickly view rank advancements, autoship status, and new recruits.
Sponsoring
Enroll new representatives with ease directly from your replicated website. New recruits are automatically linked to the sponsoring rep's organization in real-time.
AutoShip Management
Automate the management of recurring orders for your reps and customers. Autoship frequency intervals, products, and quantities can be adjusted at any time to ensure the ideal product replenishment schedule.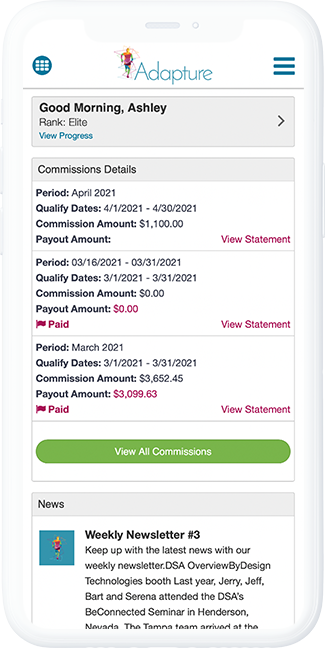 Commissions statements
Access the details with drill down-functionality that provides information on how someone was paid, including where the volume came from, who placed orders, the items in each order, and any promotional discounts.
Automated Communication
Enable representatives to take action on their business with automated emails triggered by a wide variety of business activities. Automated emails are also effective for notifying reps who might not be aware of their proximity to next rank, volume thresholds, and active status.
Messaging
Communicate instantly with the portal's built-in messaging feature. Representatives can quickly receive questions, updates, and information from you, from their upline, and from their downline without ever leaving the portal.
Quick Access to Customer Management
Everything you need to grow your retail sales in one portal.
Contact Cards
Access order history, as well as all the contact information you need to reach customers from contact cards. Choose from home phone, work phone, email, or text from a mobile device.
Customer Orders
View order summaries and recent orders for retail customers and personal orders with one-click access from the dashboard. Quickly see the order details, shipping status, and volume.
Customer Reports
Gain insights into customer's shopping trends and update them on additional products they may like. Easily see join date, last order, autoship status, and more. Place orders for customers with one-click access from this report.
Essential Tools
Real-time Genealogy and Volumes
See new enrollments and increases in sales volumes as they happen with real-time reporting. View personal volume, group volume, volume by leg, level, and representative.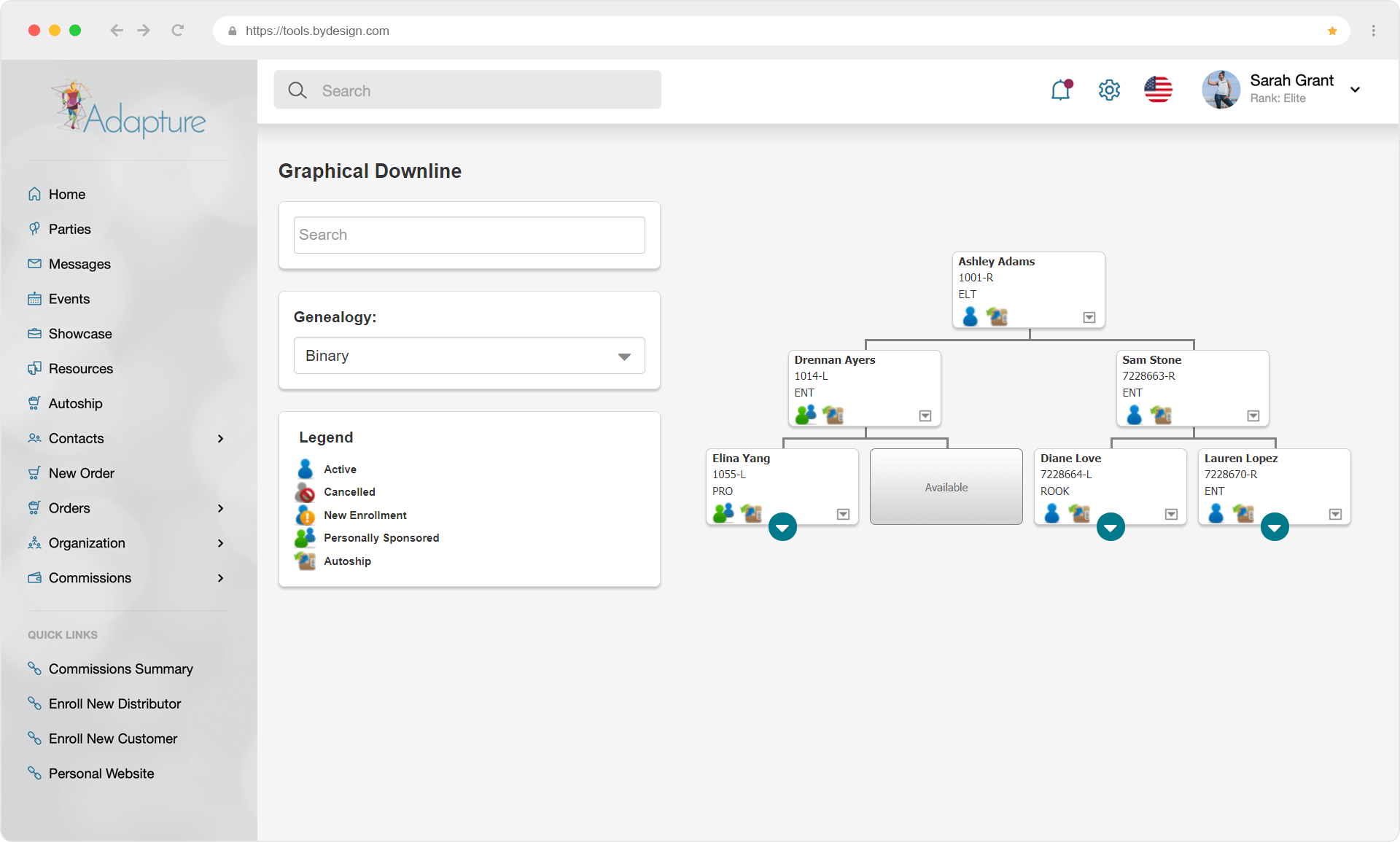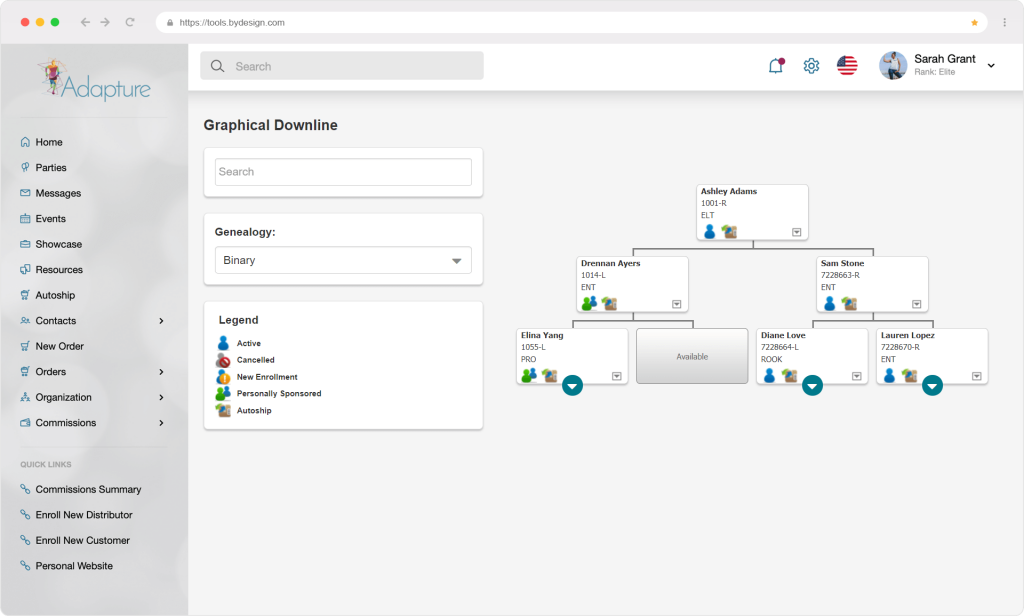 Autoship
Increase retention and order volume with an auto-ship program. Allow your representatives and customers to create recurring orders to be shipped at their convenience, making it much easier for them to enjoy and share their favorite products.
Build Customer Loyalty
Save your customers time and effort! With recurring orders of their frequently used products, customer can customize their product, quantity, and delivery frequency. The Freedom Software program then sets up the delivery, collects payment, and alerts the customer of the shipment. It saves both you and your customer time and effort and can be a great way to increase revenue while at the same time improving customer loyalty.
Consistent Revenue Projection
Encouraging customers to subscribe to autoship can help representatives more accurately forecast a component of their future income. Additionally, orders that are automatically replenished provide a more predictable method for managing inventory levels and improving corporate forecasting projections. Reward autoship customer with special discounts and status such as a Preferred Customer Program.
Power of Convenience
Consumers are busier than ever today, and they are looking for brands that provide them with the best products and a time-saving experience. More than half of consumers say that their purchases are influenced by convenience. Add more value to your customers by giving them a more convenient way to buy the products they want or need along with the ability to easily enroll from the shopping cart.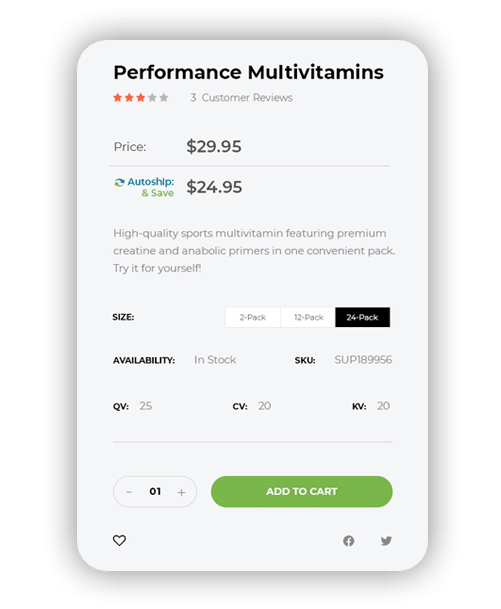 Core Information
Compensation and Bonus Reporting
See commission summaries as well as detailed commission statements for each bonus period. Quickly view commission amount, payout amount, claw backs, and adjustments.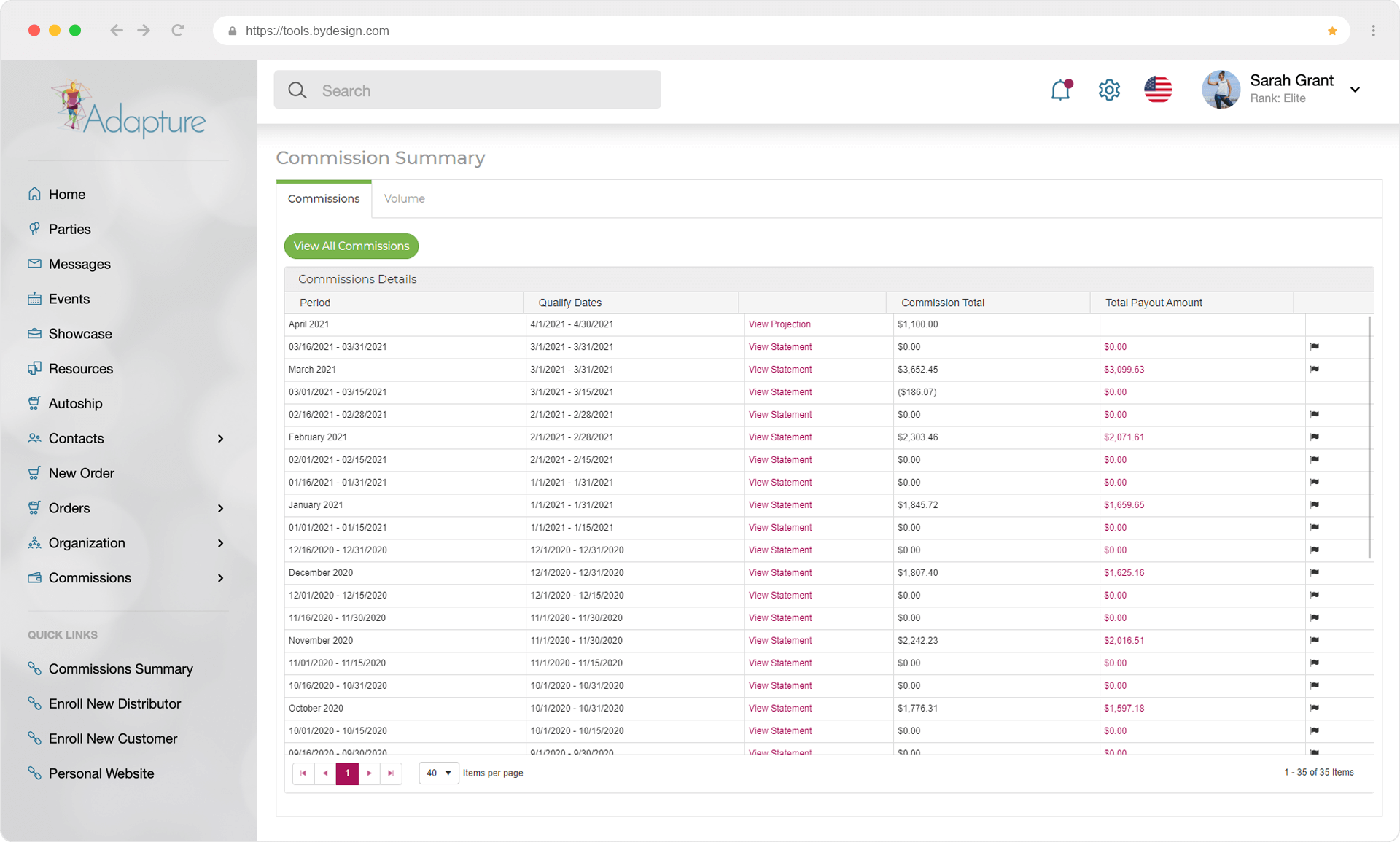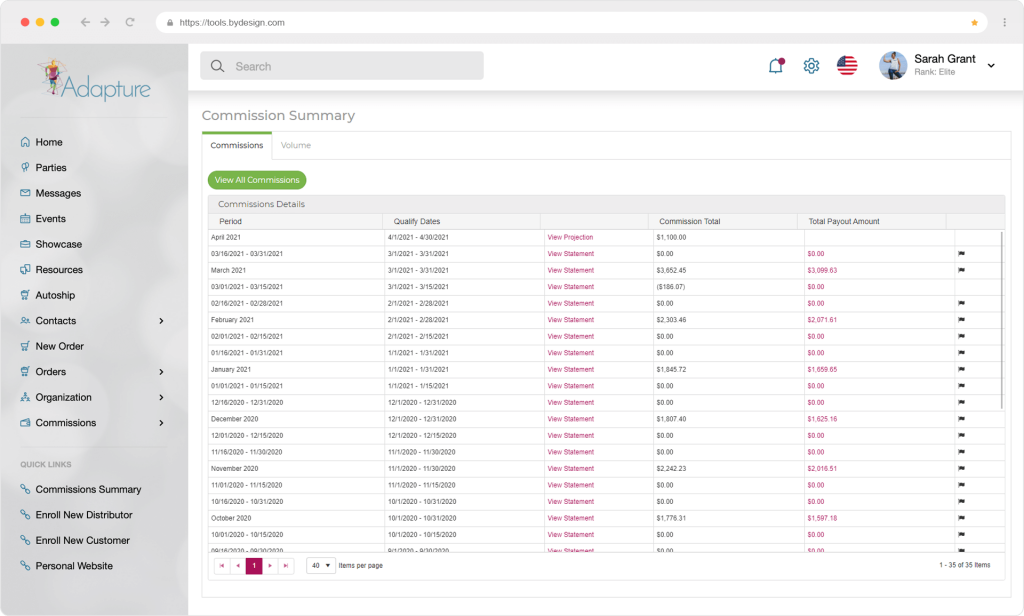 Customizable Widgets
Deliver at-a-glance views of the data representatives care about most, displayed in visual building- block widgets.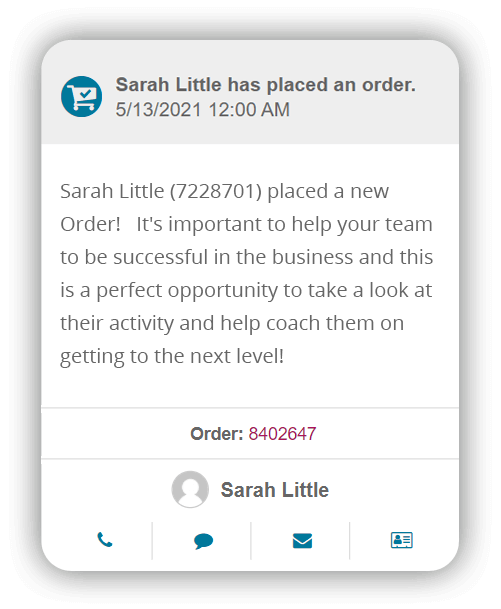 Latest News and Alerts
Keep representatives up-to-date and engaged by posting the latest news, including company events, product releases, new marketing materials, and alerts for promotions, holiday sales, and new hires at corporate.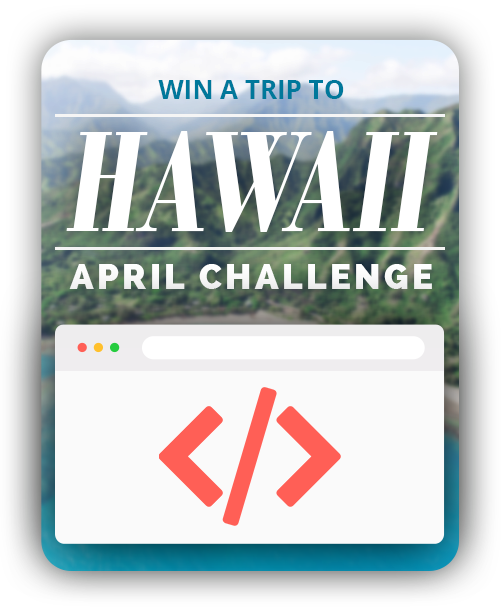 Custom HTML and Text
Embed videos on products, company philanthropy, incentive trips, and more. Inspire social media shares by embedding the company's latest posts. And create the perfect dashboard for your representatives by adding your own HTML or text.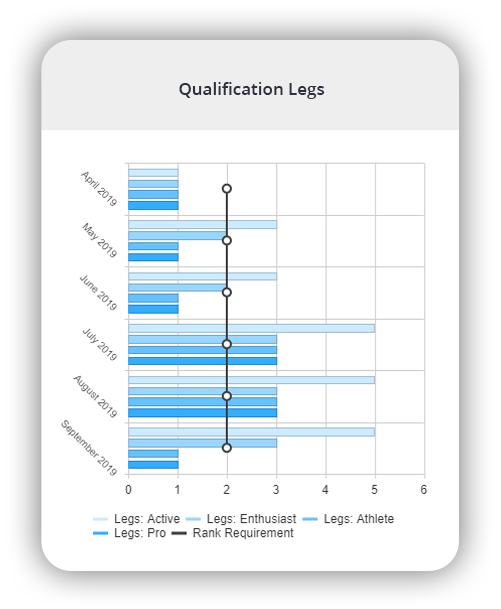 Dashboard Reporting
Display the most important metrics as a grid, tiles, or graph. From sales and recruiting, to rank qualifications and special promotions, dynamic widgets allow for summarized views with drill-down options for specific data points.
Contact Us
Schedule a Software Consultation Now
Quisque volutpat mattis eros. Nullam malesuada erat ut turpis. Suspendisse urna nibh, viverra non, semper
suscipit, posuere a, pede. Donec nec justo eget felis facilisis fermentum.
What Our Clients Are Saying
Testimonials
Donec nec justo eget felis facilisis fermentum.
The Freedom solution has made it simple for new Advisors to join, place orders, and receive inventory. The personalized replicated websites have created instant credibility for our Advisors. When they refer people to their website, it reflects a professional image and makes it easy for customers to trust the company, the products, and confidently place orders.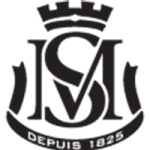 Marcus Spurway
Marcus Spurway